3 baggage handlers facing charges after luggage thefts at McCarran airport
February 8, 2017 - 5:48 pm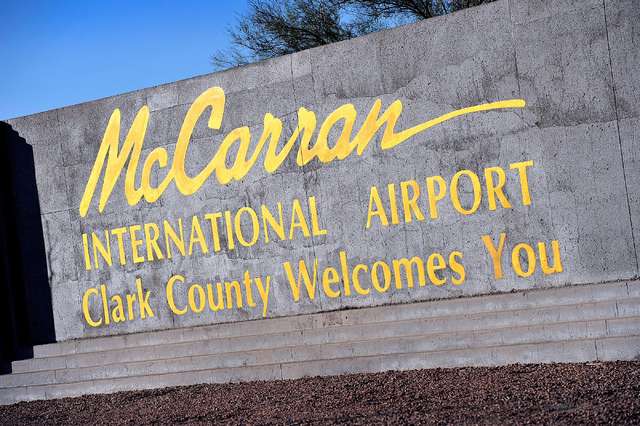 Three baggage handlers are facing charges after Las Vegas police uncovered a series of thefts from luggage checked on flights from McCarran International Airport.
Noah Javier Gonzalez, Aaron Matthew Lopez , and Jamarcus Domonique Harper were each booked on multiple felony charges, including burglary and grand larceny. The men worked for Worldwide Flight Services, a luggage handling contractor that works with Allegiant and Frontier airlines at the McCarran, according to Metropolitan Police Department arrest records.
The thefts occurred over several months and included items such as luxury purses and guns, arrest records said.
The department began looking into the thefts Jan. 16, when a man landed in Austin, Texas, and realized the gun he stored in his checked bag was missing.
Detectives tied the theft to Lopez and Harper using data from the workers' key cards that helped tracked their movements, arrest records said. Investigators then got a list of items reported missing from Allegiant and matched them up with similar items sold by Lopez and Harper to valley pawn shops.
Harper told police that stealing from luggage was a common practice among his coworkers and admitted to taking and pawning several items, arrest reports said. He is being held without bail at the Clark County Detention Center and is due in court March 7.
Gonzalez told police he learned how to steal from luggage underneath planes from a coworker in November or December and eventually admitted to stealing two guns, which were then sold in private sales, arrest records said.
Gonzalez is on house arrest and is due in court May 4. Lopez is scheduled to appear in court March 16.
Review-Journal reporter Blake Apgar contributed to this story. Contact Wesley Juhl at wjuhl@reviewjournal.com and 702-383-0391. Follow @WesJuhl on Twitter.