3 people in custody after standoff in east Las Vegas
Updated October 17, 2018 - 7:45 am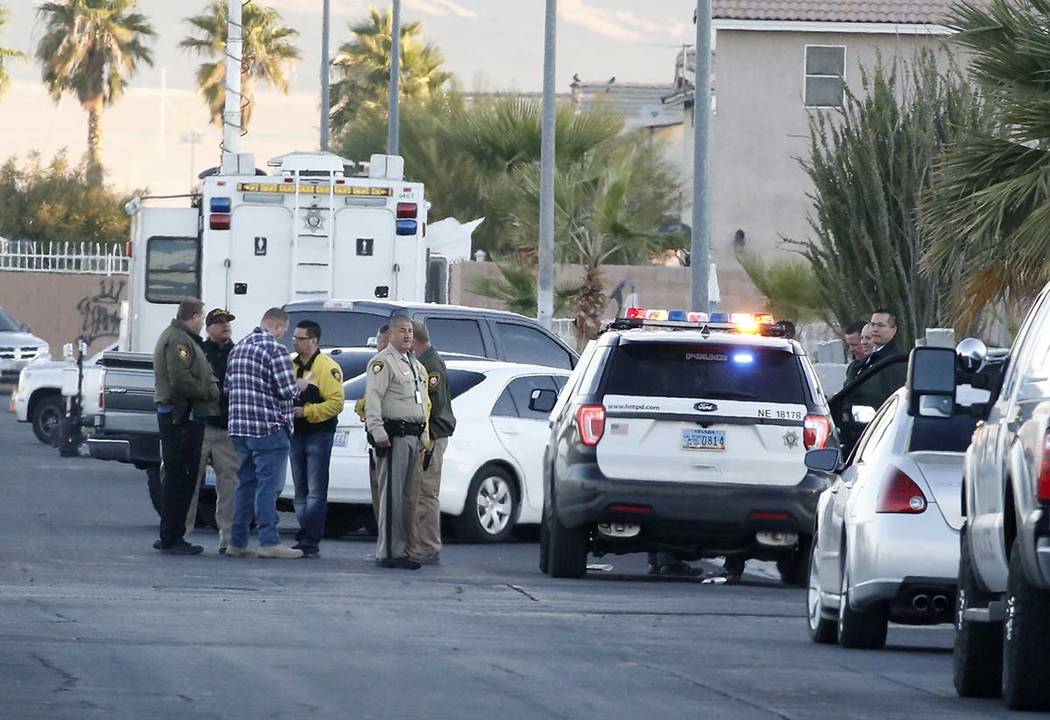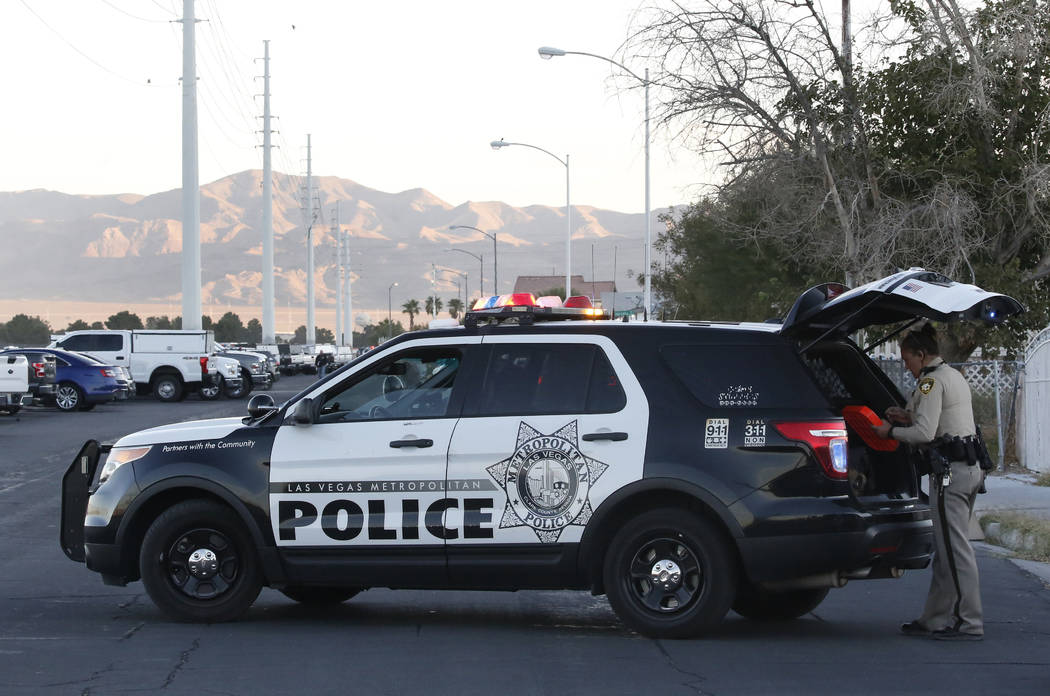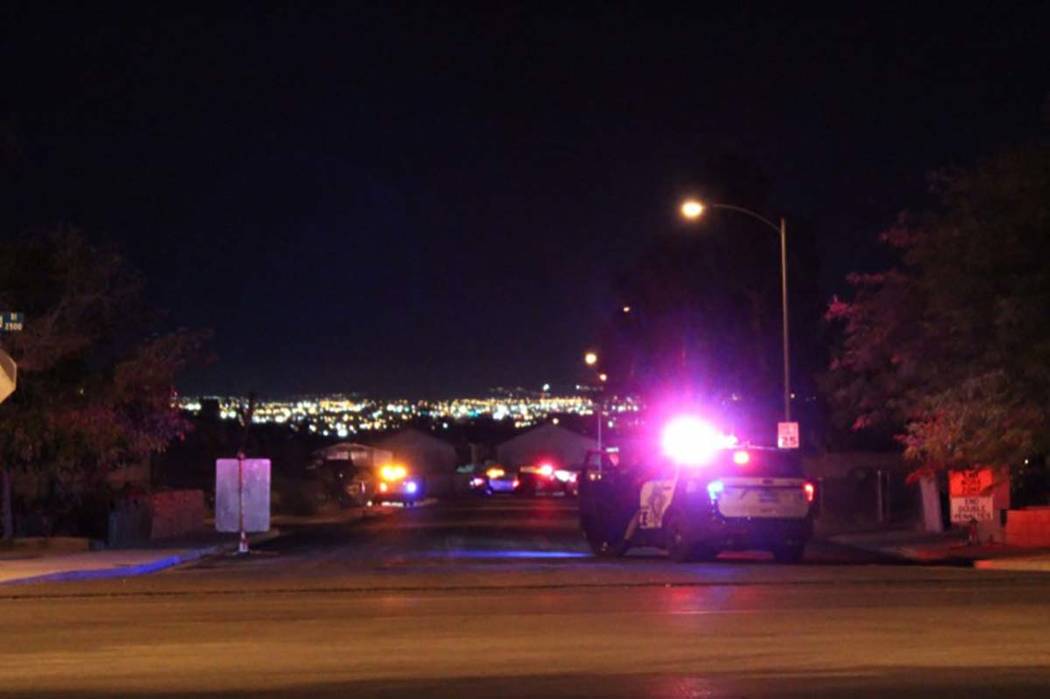 Three people are in custody after a Tuesday shooting led to a high-speed chase and hourslong barricade early Wednesday morning.
On Tuesday, a man fired several shots at people about noon in the northeast valley, Metropolitan Police Department Lt. Dave Sims said. Just before 1 a.m. Wednesday morning, officers noticed a pickup that matched the description of a vehicle involved in the shooting.
When police tried to stop the truck, it sped off and led officers on a high-speed chase across the valley. Sims said officers decided to pursue the truck because they believed it was involved in a violent crime.
About 1:30 a.m., the pickup crashed into a limousine near Spring Mountain Road and Mel Torme Way before continuing back toward the northeast valey. No serious injuries were reported in the crash, Sims said.
Half an hour later, the man jumped out of the pickup on Bluehill Avenue, in a neighborhood near Carey Avenue and Mt. Hood Street, and fled on foot.
Sims said police set up a perimeter around the neighborhood and believed the man was barricaded in a home. SWAT took over the tactical response, and residents in nearby houses were given the option to shelter in place or evacuate to Helen Herr Elementary School down the street.
About 7 a.m., SWAT negotiators convinced three people to leave the home and they were taken into custody. Sims said police believe that one of the trio is the suspect they were trying to find. The relationship between the suspect and the other two people is unclear.
"We're really concerned with the citizens on this one," Sims said during the barricade. "We just want to keep everybody safe."
This is a developing story. Check back for updates.
Contact Max Michor at mmichor@reviewjournal.com or 702-383-0365. Follow @MaxMichor on Twitter.