35 dogs seized from Moapa Valley home after complaint
December 3, 2018 - 4:31 pm
Updated December 3, 2018 - 4:33 pm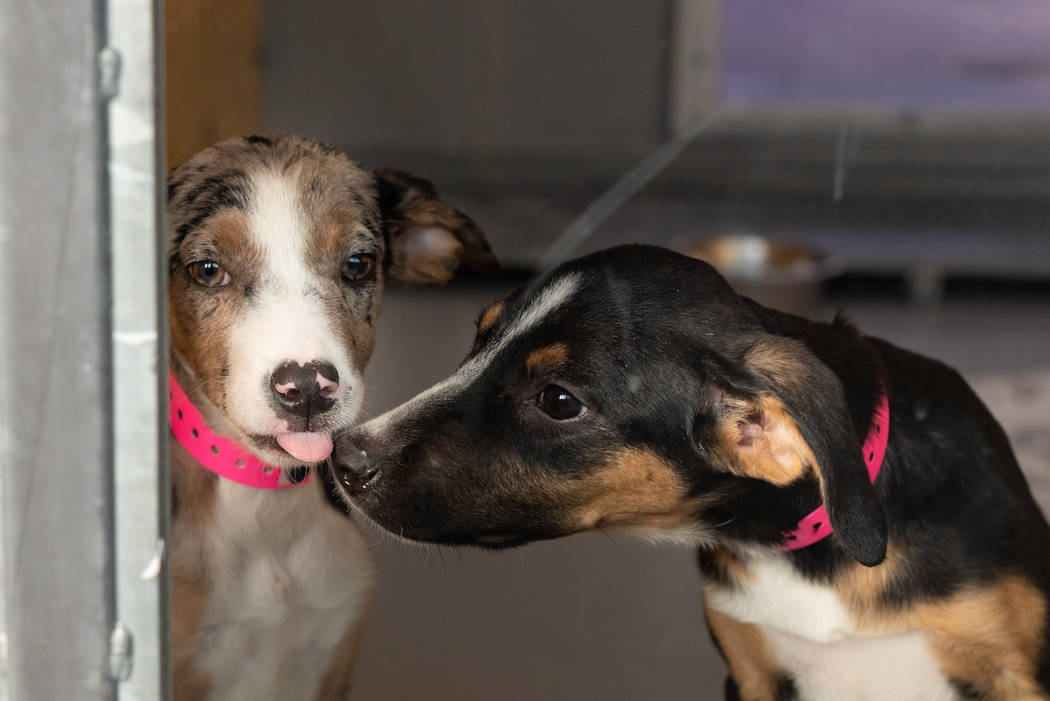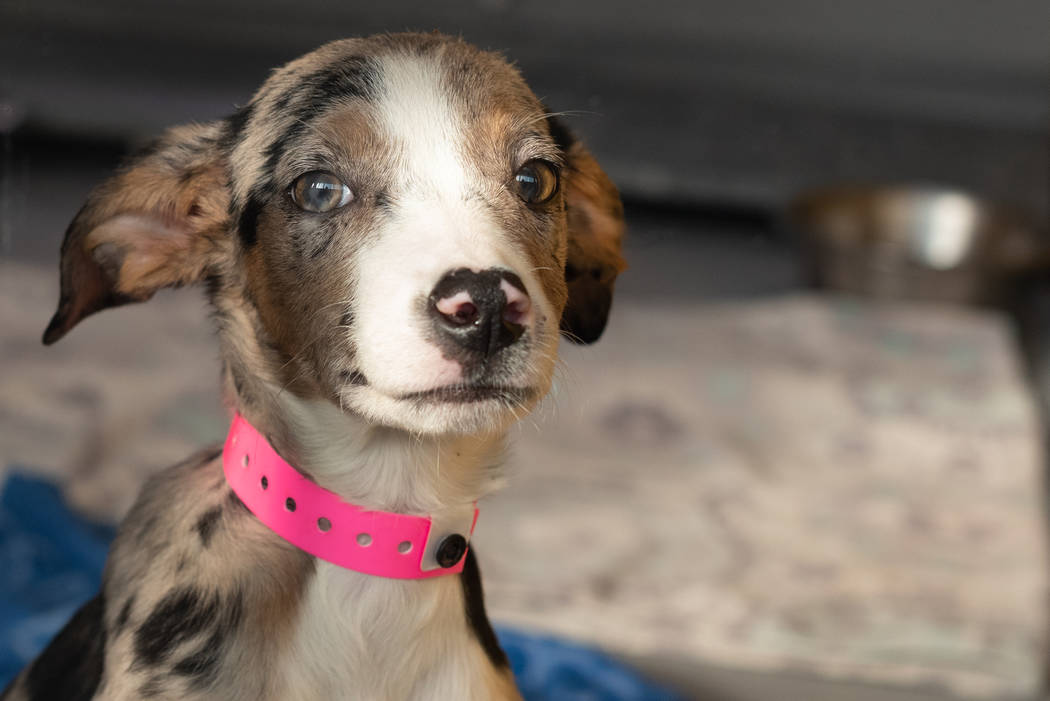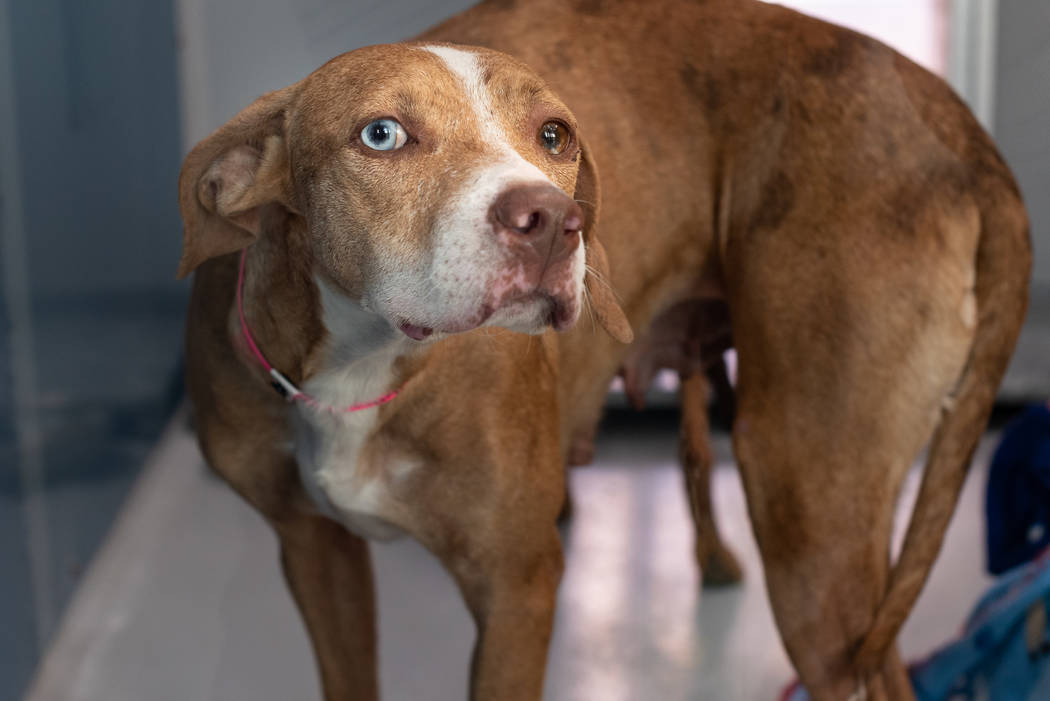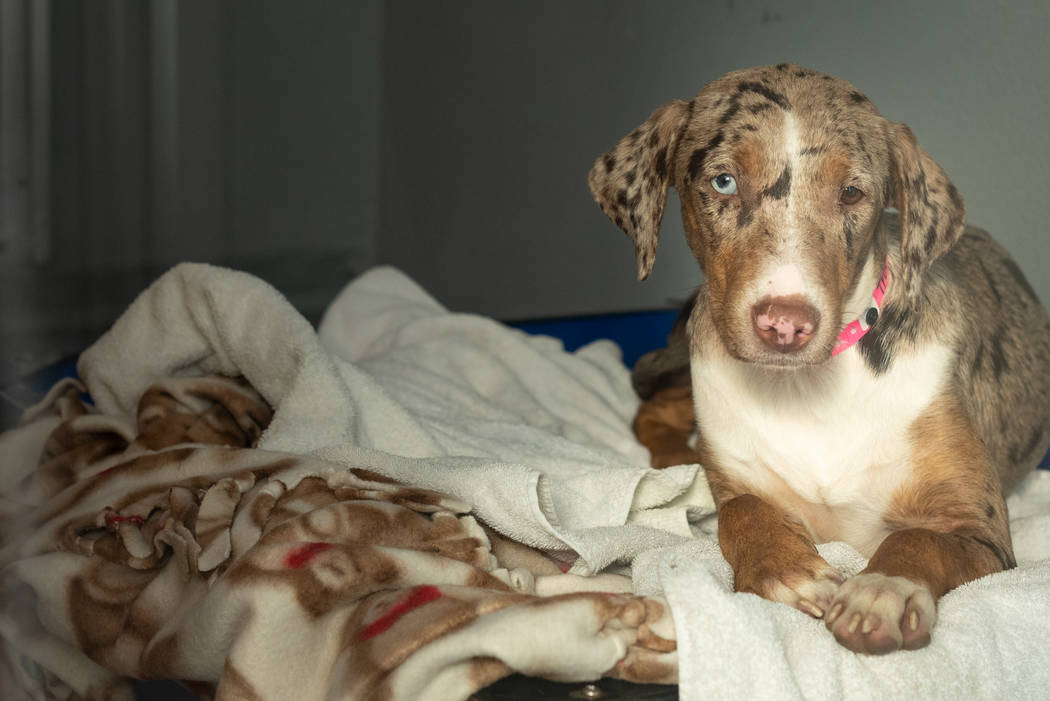 Clark County Animal Control recovered 35 dogs last week from a home in Moapa Valley, about 60 miles northeast of Las Vegas.
The dogs were recovered Nov. 27 from the 1900 block of North Moapa Valley Boulevard, after Clark County officials received a complaint, county spokesman Dan Kulin said Monday.
Evonne Burris surrendered the dogs and was cited for not vaccinating her animals and not having them spayed or neutered, Kulin said. Additional charges are expected, he said.
People in Clark County are allowed to own up to three dogs without a permit, Kulin said.
The dogs — Catahoula breeds that include 11 puppies, seven of them of nursing age — were brought to The Animal Foundation, 655 N. Mojave Road, in Las Vegas. The animals had been living in "dire" conditions and arrived fearful and timid, the foundation said in a release Sunday.
Four puppies already have been adopted, and a dog with seven nursing puppies is in foster care, according to a foundation spokeswoman. Several dogs have been sent to shelters that offer specialized care. One was euthanized for medical reasons.
The spokeswoman said people considering adopting the dogs need to keep in mind that they are not well-socialized with humans, and they are not recommended for homes with small children.
The Animal Foundation is open for adoptions from 11 a.m. to 7 p.m. daily. For more information, call 702-384-3333 or visit animalfoundation.com.
Contact Rachel Spacek at 702-387-2921 or rspacek@reviewjournal.com. Follow @RachelSpacek on Twitter.