Another defendant in Bundy standoffs to plead guilty in Oregon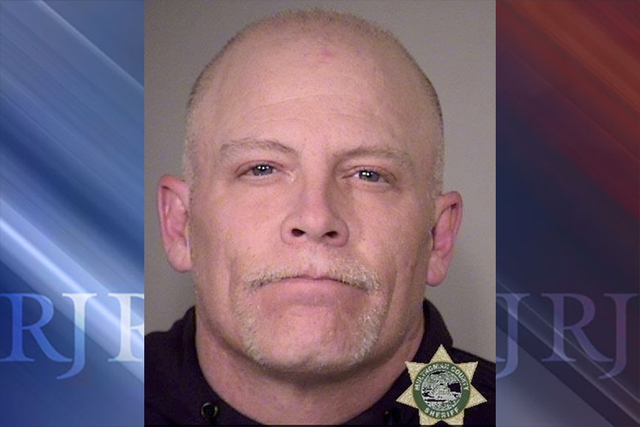 A third defendant charged in both the Oregon and Nevada standoffs involving the Bundy family has agreed to plead guilty in the Oregon case.
Joseph O'Shaughnessy, 43, an Arizona militia member, is to appear at 9 a .m. Monday in Portland before U.S. District Judge Anna Brown to enter his guilty plea, according to court records.
He faces a conspiracy charge stemming from the 41-day standoff at the Malheur National Wildlife Refuge in eastern Oregon that ended in February.
Two other defendants in both cases — Ryan Payne, a Montana militia leader, and Blaine Cooper, a Bundy family bodyguard — previously pleaded guilty in Portland and were ordered transported by U.S. marshals to Nevada so they could negotiate deals in that case.
O'Shaughnessy, an alleged midlevel organizer of the armed confrontation with law enforcement in Bunkerville, about 80 miles northeast of Las Vegas, is also likely to negotiate a plea agreement in Nevada.
Authorities consider Payne, 32, a key organizer in both standoffs, and Cooper, 37, a midlevel organizer with O'Shaughnessy in the 2014 Bunkerville showdown.
All three men are among 19 defendants — including alleged Nevada standoff leader Cliven Bundy and four of his sons — facing a series of federal charges in the Bunkerville confrontation.
The Nevada defendants, all of whom are in federal custody, are accused of conspiring to assault BLM agents on April 12, 2014, and taking back impounded Bundy cattle that had been grazing on federal land.
Contact Jeff German at jgerman@reviewjournal.com or 702-380-8135. Find @JGermanRJ on Twitter.
Previous coverage
See a timeline of events leading up Cliven Bundy's conflict with the Bureau of Land Management in 2014. Also, see the most recent reports involving Bundy and his family.