Appeals court upholds man's conviction in Las Vegas cybercrime case
October 17, 2016 - 12:51 pm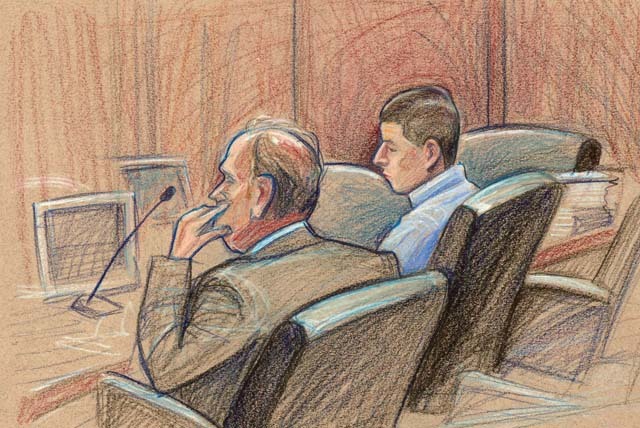 A federal appeals court Monday rejected arguments of a man who claimed his racketeering conviction for cybercrimes should be overturned because one of his offenses was committed while he was a juvenile.
A three-judge panel of the 9th U.S. Circuit Court of Appeals upheld the conviction in Las Vegas of David Camez for his role in the international cybercrime syndicate known as Carder.su. Prosecutors said the Russian-based syndicate caused more than $50 million in financial losses worldwide through a massive identity theft scheme.
Camez, a Phoenix resident whose online nicknames were "Bad Man" and "Doctorsex," was sentenced to 20 years in federal prison in 2014, when he was 22.
Lawyers argued in the appeal that Camez committed one criminal act when he was 17 and a juvenile, and another after he turned 18. Because of that, the appeal said, prosecutors cannot show a pattern of criminal behavior needed for a racketeering conviction.
In a published opinion authored by Judge Susan Graber, the court said nothing in federal statutes suggests Congress intended to create a loophole for people who "indisputably committed a serious continuing crime, merely because the crime happened to span the defendant's 18th birthday."
The court also noted that jurors were given an instruction addressing the defendant's age and were cautioned they could not convict him solely on acts committed while he was underage.
"You may convict him only if you find beyond a reasonable doubt that Mr. Camez continued to participate in the Carder.su organization or the RICO conspiracy after he turned 18 years of age," the jury instruction said.
The appellate court concluded that "criminal acts committed before turning 18 are not, for that reason alone, necessarily immune from adult prosecution."
The San Francisco-based court adopted the view of other circuit courts that have held that, for prosecution of a defendant indicted at age 18, 19 or 20, acts committed before 18 "may be admitted as substantive proof of a continuing crime."
Contact Sandra Chereb at schereb@reviewjournal.com or 775-461-3821. Follow @SandraChereb on Twitter.
RELATED
Fugitive charged in Las Vegas racketeering case arrested in Jamaica