Billionaire arrested at Las Vegas Strip hotel faces drug trafficking charges
Updated February 13, 2019 - 8:20 pm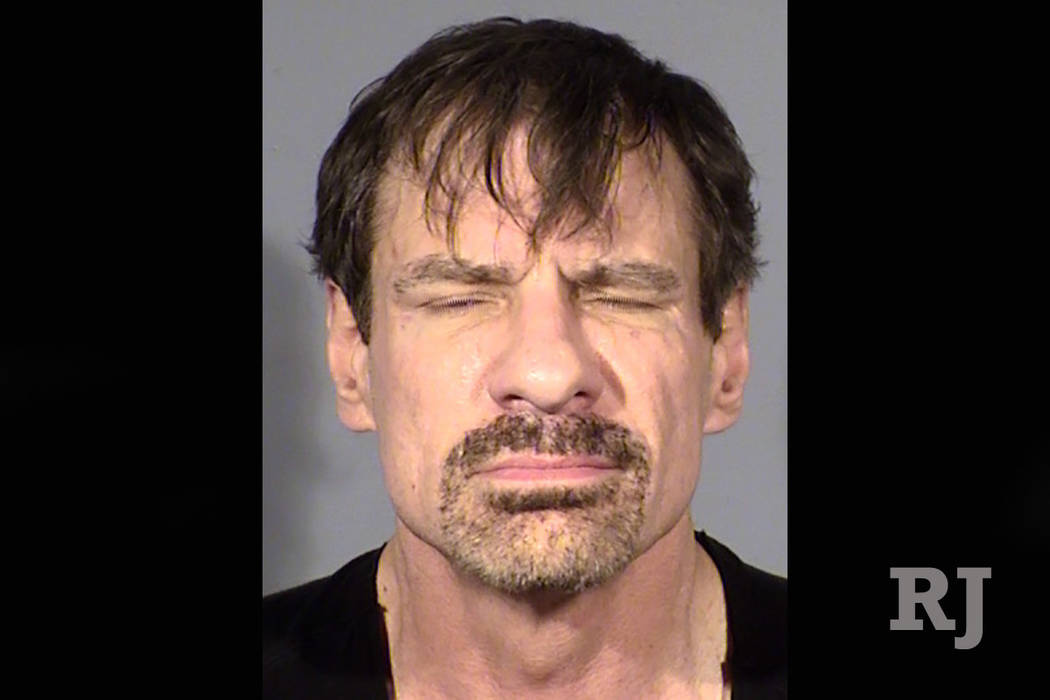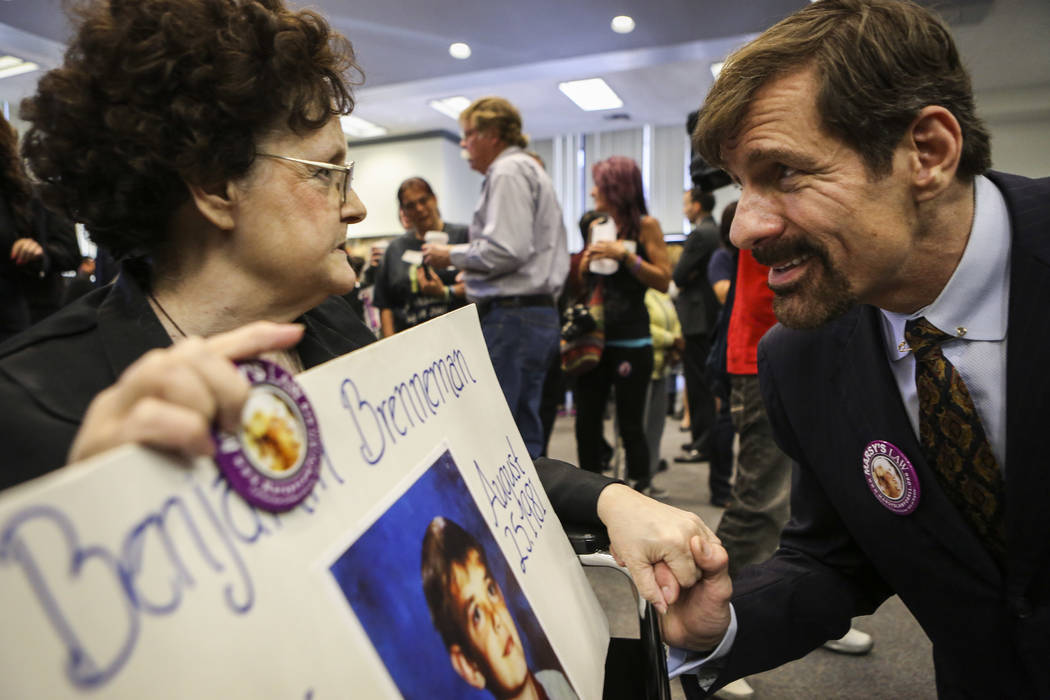 Prosecutors on Wednesday filed drug trafficking charges against tech billionaire Henry T. Nicholas III, who was arrested at a Strip hotel last summer.
Nicholas, who bankrolled a victims' rights law that voters approved in November, and Ashley Fargo were arrested after security at the Encore called police in August to report contraband in the room. Fargo was once married to Wells Fargo heir Brian Fargo.
Security officials at the Strip hotel discovered various narcotics and recreational drugs inside of Nicholas' guest room after unlocking and entering the room, according to court documents.
The complaint charges Nicholas and Fargo with five counts of trafficking in a controlled substance and two counts of possession of a controlled substance. The two possessed nearly 96 grams of methamphetamine, 4.24 grams of heroin, 15.13 grams of cocaine, and 17.1 grams of the psychedelic psilocin, according to the complaint.
Nicholas, 60, and Fargo, 37, remain free without bail.
Attorney addresses charges
Nicholas' attorney, David Chesnoff, responded to the charges in a statement emailed to the Las Vegas Review-Journal.
"The charges are only allegations and not facts. The actual facts are that Dr. Nicholas is a philanthropist, an advocate for victim's rights, a scientist and co-founder of a global company. He is not a drug trafficker. Dr. Nicholas and Ms. Fargo deny the charges. We plan to file a motion to dismiss the entire matter on a number of grounds, including lack of evidence."
Nicholas is the co-founder of Broadcom Corp. Avago Technologies reached a deal to acquire Irvine, California-based Broadcom in May 2015 in a transaction valued at $37 billion. In 2016, the acquisition was finalized, and the combined company was renamed Broadcom Limited.
According to Forbes, Nicholas, who co-founded Broadcom with Henry Samueli in 1991, has a net worth of $3.1 billion.
At the time of the arrests, police reported that security footage spotted the two carrying black cases through the hotel.
Security entered the room out of concern for Fargo because she wouldn't answer the door, a police report stated.
Fargo was unresponsive in a bed and had a semi-deflated balloon in her mouth, the report said. Paramedics arrived, and Fargo soon regained consciousness.
That's when security officers spotted the cases and found marijuana and other drugs inside, the report said.
Nicholas told investigators he and Fargo had partied at Spearmint Rhino Gentlemen's Club in Las Vegas beforehand.
Fargo told detectives she was asleep the whole time and knew nothing of the drugs.
Resort records indicate Fargo was the "primary guest" for the room and had arrived on Aug. 1.
Previous case
In a 2008 federal indictment, Nicholas was accused of possessing and conspiring to distribute drugs, including ecstasy, cocaine and methamphetamine.
The charges against him were dropped in 2010, court records show.
A spokeswoman for Marsy's Law for All, which has been passed in 11 states, released this statement after news of the charges was reported on Wednesday.
"Dr. Nicholas started the Marsy's Law movement over a decade ago and continues to lead our organization going forward," the statement reads. "We have complete faith that the justice system will return the proper result in his matter but equal faith that the strength of our deep leadership team and the importance of our mission can enable us to overcome any anticipated adversity."
The group's victims rights advocate, Jennifer Bishop Jenkins, also issued a written statement.
"The charges against Dr. Nicholas will not stop our efforts to ensure that all crime victims are afforded equal constitutional rights," the statement reads.
Nicholas and Fargo are due in Las Vegas Justice Court next month.
Contact David Ferrara at dferrara@reviewjournal.com or 702-380-1039. Follow @randompoker on Twitter.