CCSD teacher arrested after report of bringing firearm to school
Updated May 18, 2023 - 1:38 pm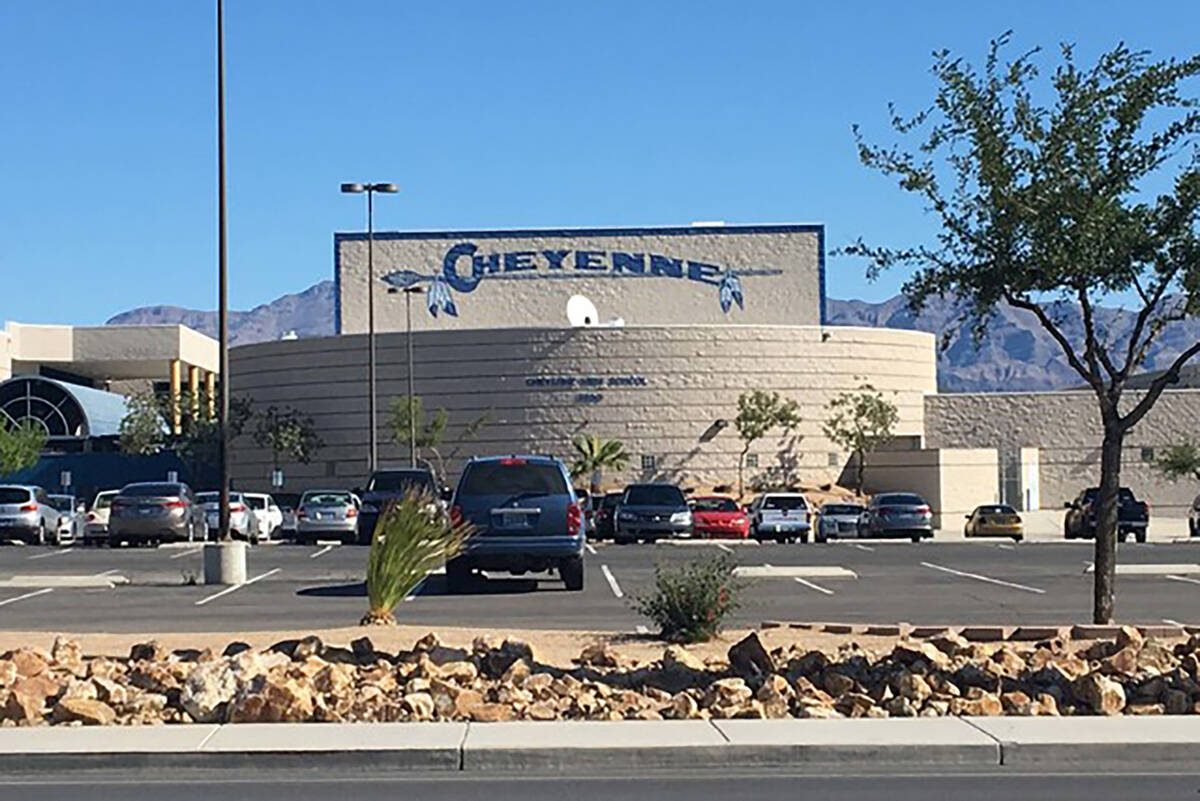 Clark County School District police arrested a teacher Wednesday on suspicion of animal cruelty and having a weapon on school property.
Chantel Brown, 29, was arrested after police responded to a call about a dog left in a vehicle in the parking lot of Cheyenne High School.
While looking into the car from the outside, police found a handgun on the center console of Brown's vehicle, according to a school police arrest report.
Police said they found a pitbull in the car with the engine off and one window "partially down." After checking school security footage, police determined the dog was left in the car for over an hour, according to the arrest report.
While inspecting the vehicle, police said they were approached by a man who claimed to be Brown's boyfriend, who identified himself as the owner of the car, the dog and the gun. According to the arrest report, the man told police that he "doesn't usually bring his firearm with him" and did not know why he put the gun in the vehicle that day.
Brown told police that she dropped her boyfriend off at work up the street from the school and that he was going to walk to the school parking lot and pick up the car, according to the arrest report. She also told police that she did not know about the gun in the car.
Brown faces one charge of possessing a dangerous weapon on school property and one charge of confining an animal in a motor vehicle.
The school district said in a news release Wednesday that Brown has been a teacher in the district since 2018 and will be placed on leave following the arrest.
Contact Mark Credico with at mcredico@reviewjournal.com. Follow him on Instagram @writermark2.