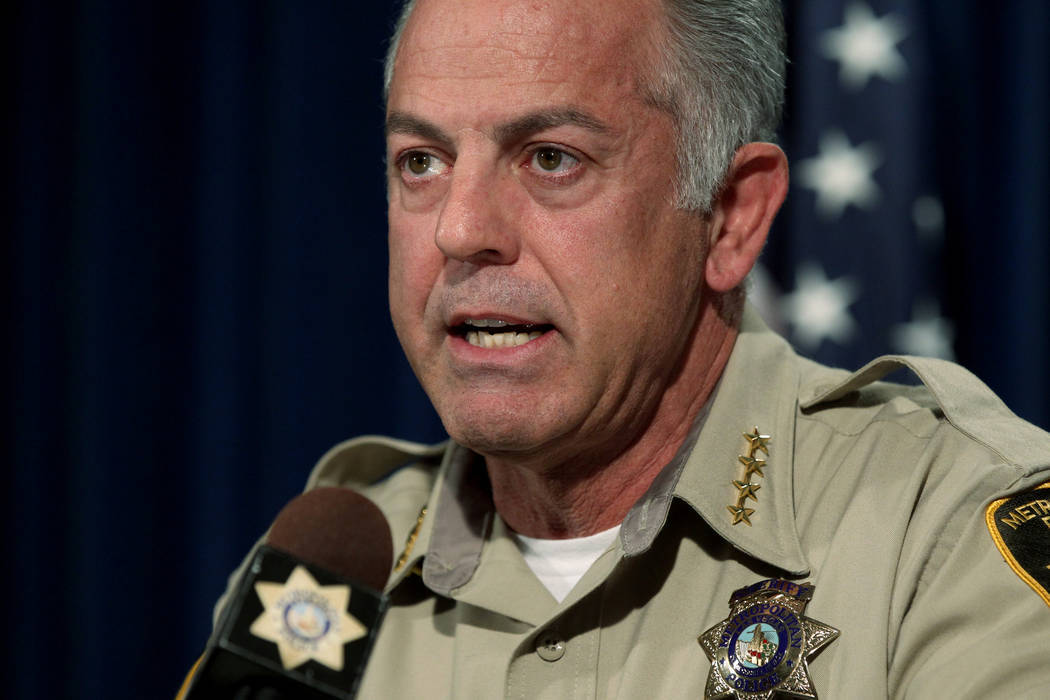 Sheriff Joe Lombardo said Thursday that his challenger's proposal to do away with the Clark County School District Police Department is a "failed idea."
"It would be very difficult to absorb another police department with all the demands we have on our service," Lombardo told the Las Vegas Review-Journal.
Tim Bedwell, a retired North Las Vegas police lieutenant who is running for Clark County sheriff, announced Wednesday that, if elected, he wanted the Metropolitan Police Department to assume the responsibilities of school police by the end of his first term in office.
The proposal came two weeks after 17 people were killed in a high school shooting in Parkland, Florida. Bedwell, Lombardo's lone opponent, joined the sheriff's race one day before the Florida shooting.
Bedwell said he supported staffing each of the district's 357 schools with a police officer on his first day in office. He said school police lack the training and resources that Metro has to protect students sufficiently and to investigate major crimes without the help of other law enforcement agencies.
Under Bedwell's plan, school police would join Metro's force.
Lombardo said it should be up to the school district to hire more officers.
"I support any increase in security in the schools, whether that be school district police or our police department, but I think it's a very professional, competent police department they currently have," Lombardo said. "I think they need to increase their resources."
School police Capt. Ken Young declined to comment on the issue.
Contact Blake Apgar at bapgar@reviewjournal.com or 702-387-5298. Follow @blakeapgar on Twitter.