Club Paradise stripper, waitresses to remain free pending trial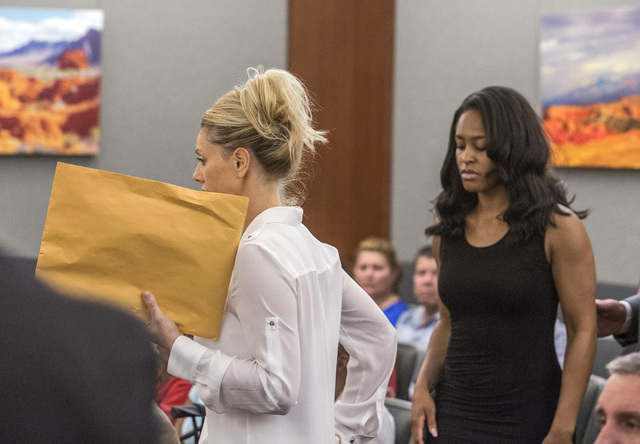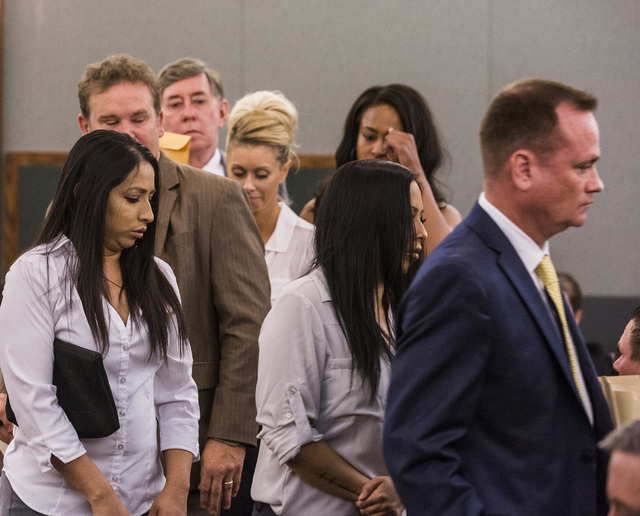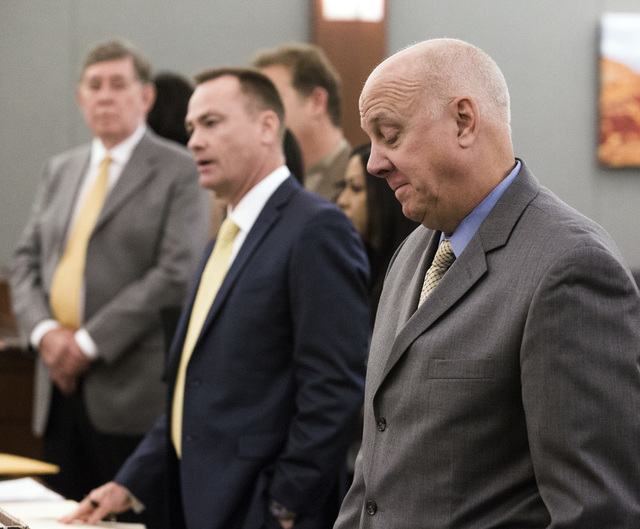 A former Club Paradise stripper and three cocktail waitresses will not have to post bail on credit card fraud charges, a judge ruled Monday.
"It seems that the prosecution is angry at the defendants for not cooperating with the police in this investigation," District Judge Jessie Walsh said. "They have no compelling obligation to do so."
Walsh ruled that the women will remain free on their own recognizance while awaiting trial.
The long-running investigation found that men were charged upwards of $2.4 million for dances and drinks they never received at the club, prosecutors have alleged.
Credit card fraud escalated at Club Paradise after investigators warned management in January 2014 that its business license could be revoked, a Metro detective told a Clark County grand jury.
Court transcripts detailed how for the next six months club management and dancers used muscle and booze to get men to sign five-figure checks.
In delivering her ruling Monday, Walsh said prosecutor David Stanton "cites an abundance of evidence but provides me essentially nothing other than the charging document."
Stanton pointed to grand jury testimony and a "massive dollar loss," with charges "as simple (to prove) in some cases as watching it on video."
Last month, the grand jury indicted waitresses Amy Rohr, 35, Chris Giraldo, 31, Diana Giraldo, 29, and dancers Cyndi Sellers, 25, and Celeste Mohar, 40. All five have pleaded not guilty to credit card fraud and conspiracy charges. Mohar, who is free on bail, was not in court Monday.
Defense lawyers have questioned why past owner Sam Cecola and his top manager at the club, Ryan Carlson, were not charged in the scam.
"I find it abhorrent that the club owner and none of the management of this club is standing in court at this time," said attorney Michael Gowdey, who represents Rohr.
Testimony from one of the club's former managers, John Richard Carcilli, indicated that Cecola knew what was going on and even took money from the dancers and waitresses. After the club was raided in June 2014, Cecola sued his former employees, saying he was forced to sell the business at a low rate because of the high-profile investigation.
Carcilli and two other dancers, Giovanna Chico and Bibi Rambharan, pleaded guilty to fraud charges under a sealed agreement with prosecutors, according to court records.
Sam Paik, who owns strip clubs in Atlantic City and Philadelphia, bought Club Paradise and reopened it six months after the raid. He redesigned the logo and said he has made meticulous efforts to ensure fraud does not occur under his watch.
Contact David Ferrara at dferrara@reviewjournal.com or 702-380-1039. Find @randompoker on Twitter.