County conducts public review of man's fatal shooting by Las Vegas police last August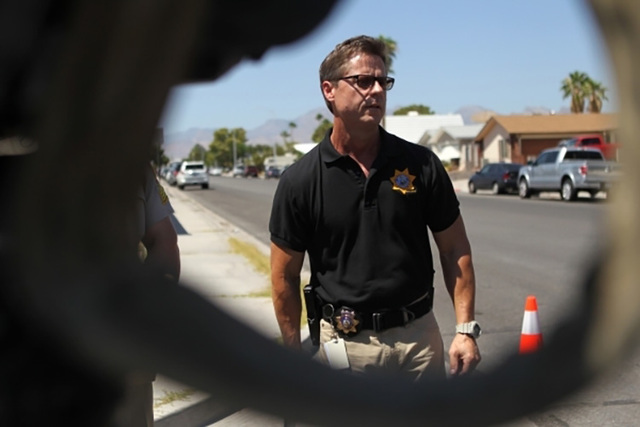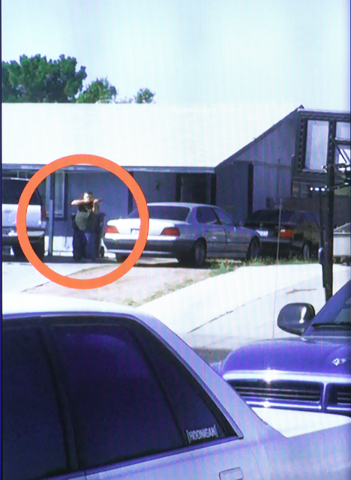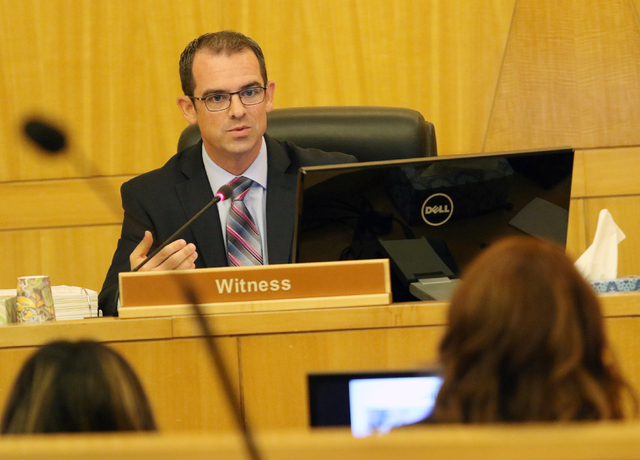 Questions about whether a man who was killed by Las Vegas police in August, and whether the SWAT team's deployment escalated the situation, arose at a public fact-finding review Wednesday morning in the Clark County Commission chambers.
William Snider, 57, was shot by two SWAT snipers on Aug. 23, 2015, after he raised a rifle in the direction of police.
The county holds a fact-finding review after the district attorney's office has preliminarily deemed a police shooting justified. The hearings are meant to provide the public with the evidence that led to the decision and with an ombudsman to ask questions of investigators on the public's behalf.
Police first received a call about gunshots in the 400 block of Lakehurst Road, near the intersection of Alta Drive and Antelope Way, about 7:30 a.m. A neighbor heard what sounded like gunfire and awoke to Snider shouting at him from his driveway.
"This is your destiny," Snider told his neighbor. "You're not welcome at my house anymore."
A spent shotgun round was found on the driveway, and police said that is likely what prompted the 911 call.
Las Vegas attorney Mark Bailus, who was acting as the ombudsman, said the neighbors seemed ambivalent about whether they felt threatened.
For two hours after police arrived, Snider paced back and forth in his house and onto the driveway and back. The front door was open the whole time.
One of his roommates asked Snider why he would not surrender, and Snider told him it was his time to go, Detective Joe Patton testified. Snider gave the roommate money from his wallet and told him to leave the house.
Patton also testified that Snider's mental state had deteriorated over the years and said Snider was taking prescription medications for anxiety and pain. He said the man was possibly suffering from undiagnosed paranoid schizophrenia.
Police had received 61 calls from Snider's house since 2005, He accused neighbors of stealing shingles off his roof, breaking into his house and rearranging his furniture.
SWAT officers Michael Walters, 53, and Charles Moser, 46, shot the man with sniper rifles from their rooftop perches 51 yards away when the man raised a Norinco SKS rifle toward officers.
Walters and Moser each fired a single shot almost simultaneously. Either shot would have been fatal on its own, according to testimony Wednesday.
Bailus pointed out the military trappings of the SWAT team, including the camouflage uniforms and the armored military truck that was positioned in front of Snider's house.
"When the BearCat (armored truck) approached the house, that's when he came out," Bailus said. "It escalated when SWAT got there."
If Snider was mentally disturbed, Bailus asked, why didn't police give him more time and space rather than deploying the SWAT team to his front yard?
"I think your question is fair, but I'm not the one who makes those decisions," Patton said. The detective works on the force investigation team, which investigates police shootings after they have occurred.
Chief Deputy District Attorney Pam Weckerly said officers and nearby residents could have been harmed had Snider fired his weapon.
"Not everybody was in that BearCat," she said.
Walters has been with Metro since January 1998. Moser has been with Metro since September 2000. Both work for the department's emergency operations bureau in the SWAT section.
Moser also was involved in another fatal shooting in March 2014 near the Jean Airport. Ronald Tate, 58, was killed in that incident. The district attorney's office determined that Moser's actions were legally justified in that case, as well.
On Thursday morning, a fact-finding review will examine the shooting of Abel Correa by Las Vegas police in August. The review will take place at 9 a.m. in the County Commission chambers.
Contact Wesley Juhl at wjuhl@reviewjournal.com and 702-383-0391. Find @WesJuhl on Twitter.