$10M prize notice scheme lands 3 Las Vegas Valley men in prison
Updated September 18, 2023 - 5:01 pm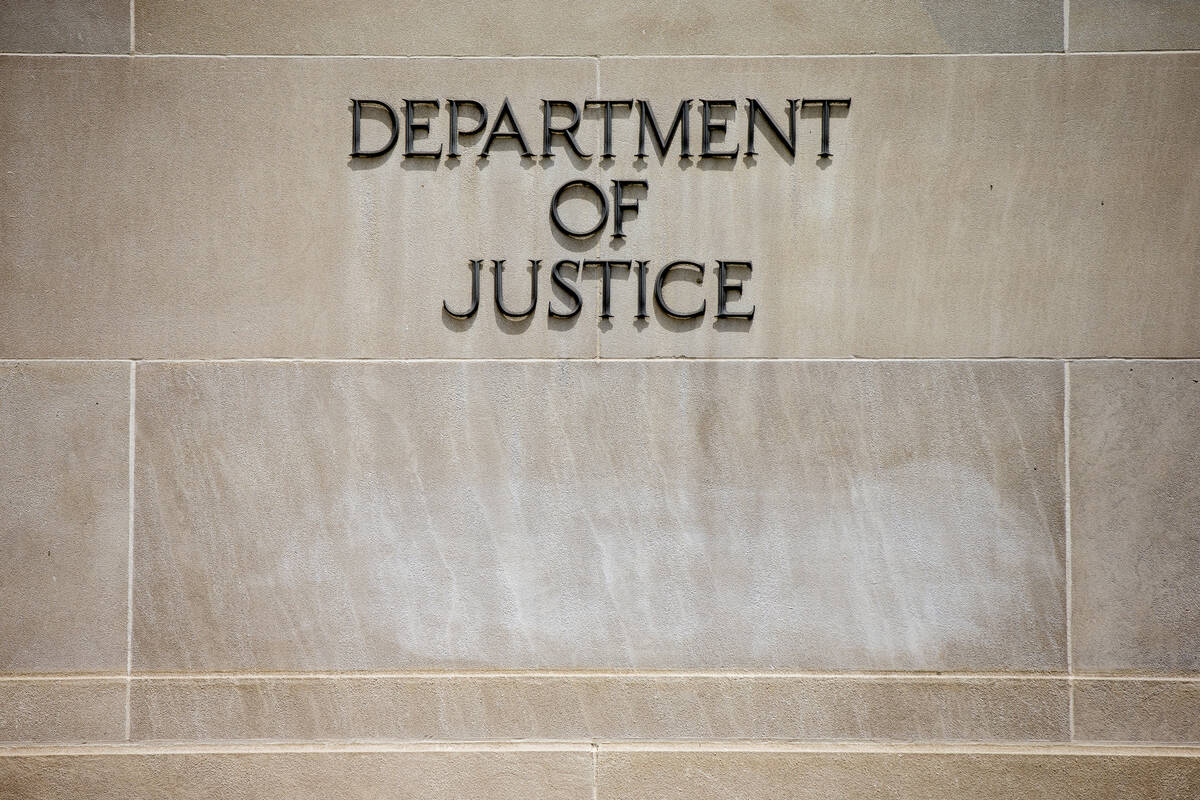 Three Las Vegas Valley men have been sentenced to prison terms ranging from 14 to 20 years after being convicted of stealing more than $10 million from elderly and vulnerable victims through a conspiracy that resulted in multiple counts of mail fraud.
Mario Castro, 55, of Las Vegas was sentenced to 240 months in prison. Miguel Castro, 58, of Las Vegas was sentenced to 235 months in prison. Jose Luis Mendez, 49, of Henderson was sentenced to 168 months in prison.
In April, a jury found the three men guilty of conspiracy to commit mail fraud and multiple individual counts of mail fraud, according to a Department of Justice news release. They were sentenced Friday.
According to court documents and evidence at trial, the defendants and other co-conspirators printed and mailed millions of fraudulent prize notices that led their victims to believe that they could claim a large cash prize if they paid a fee of $20 to $25. The victims who paid did not receive anything of value.
The victims then were bombarded with more prize notices. The defendants produced the fake prize notices at their warehouse in Las Vegas. The defendants received millions of dollars from victims.
"For eight years, Mario Castro, Miguel Castro, and Jose Luis Mendez used lies and deceit to steal from the elderly and vulnerable," Principal Deputy Assistant Attorney General Brian M. Boynton, head of the Justice Department's civil division, said in the release. The defendants operated the scheme from 2010 to February 2018, when postal inspectors executed multiple search warrants and the Department of Justice obtained a court order shutting down the fraudulent mail operation.
The three worked at the printing and mailing businesses that sent the fraudulent mail and shared the profits from the fraudulent prize notices.
Four other people previously pleaded guilty to conspiracy to commit mail fraud in connection with this prize notice scheme: Patti Kern, 65, of Henderson; Andrea Burrow, 43, of Las Vegas; Edgar Del Rio, 45, of Las Vegas; and Sean O'Connor, 54, of Las Vegas.
Contact Marvin Clemons at mclemons@reviewjournal.com.