19-year-old charged with killing woman for purse held without bail
October 1, 2013 - 5:22 pm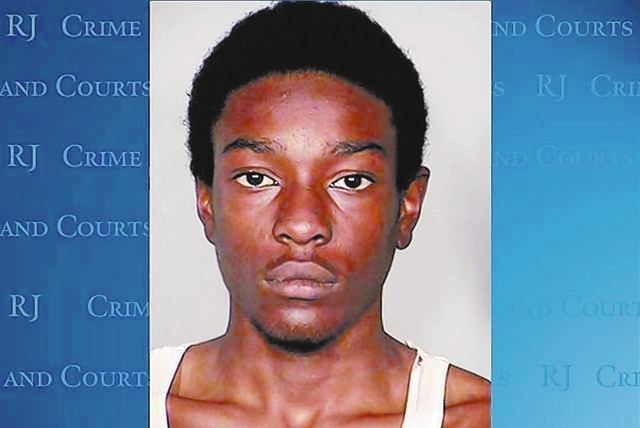 A 19-year-old man charged with killing a woman during a botched purse snatching was ordered held without bail by a Las Vegas judge Tuesday.
William Copeland faces one count each of murder, attempted robbery and conspiracy.
Las Vegas police said Copeland shot and killed 71-year-old Dixie Chaney Jones just a block from her G Street home Saturday night after she refused to give up her purse.
According to his arrest report, Copeland confessed to shooting Jones. He told police he "wanted to make some quick money" when he saw Jones walking near H Street and Monroe Avenue about 10 p.m. Saturday.
Copeland told the driver of the car he was in, 16-year-old Fabian Diaz, to pull over. He pointed a handgun at Jones and ordered her to give him the purse. But Jones told Copeland she, too, had a gun, the report said.
Copeland fired two shots as she reached into her purse, he said. He told police he was afraid she would shoot him.
Family members said Jones didn't own a gun and probably was afraid and bluffing. Jones was shot in the stomach and died at University Medical Center, but not before describing Copeland and the car.
Patrol officers later found a car in the area that matched Jones' description and arrested Copeland and Diaz, police said.
A preliminary hearing was set for Nov. 4, when prosecutors must show they have enough evidence to take the case to trial. It was unclear whether Diaz would face charges in the incident.