3-year-olds reported missing in Las Vegas, found dead days apart
Updated September 4, 2018 - 10:19 pm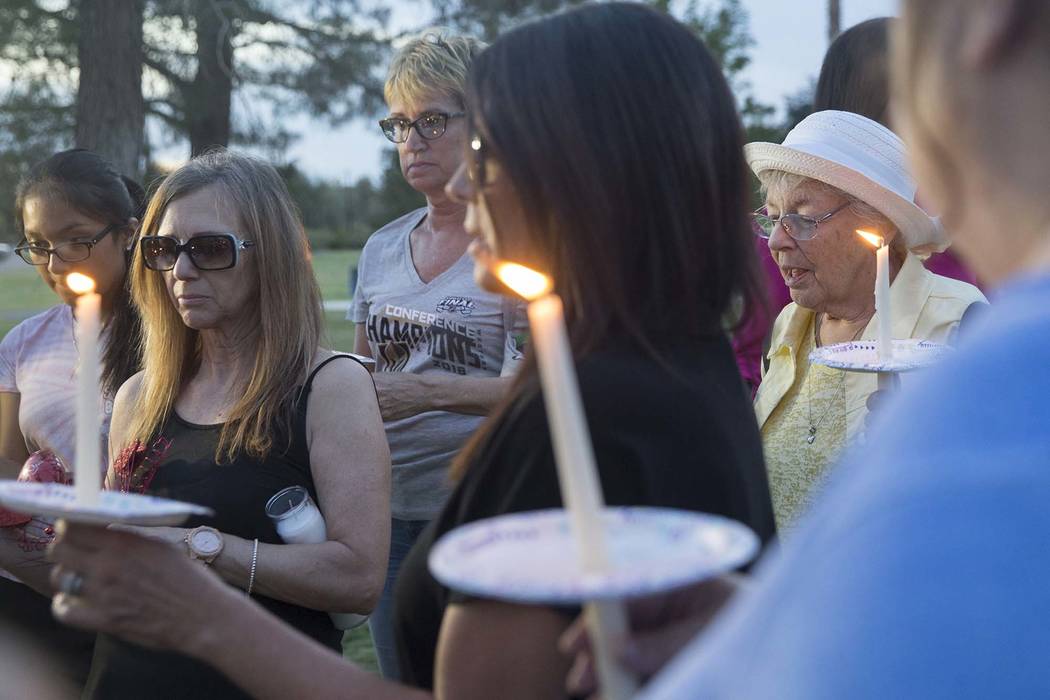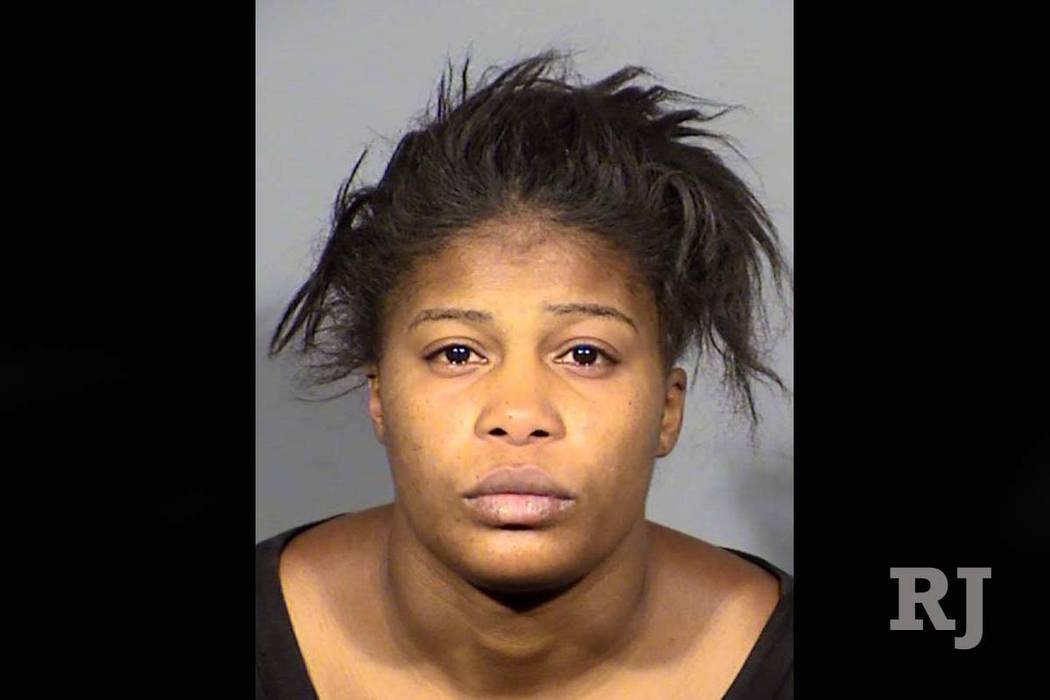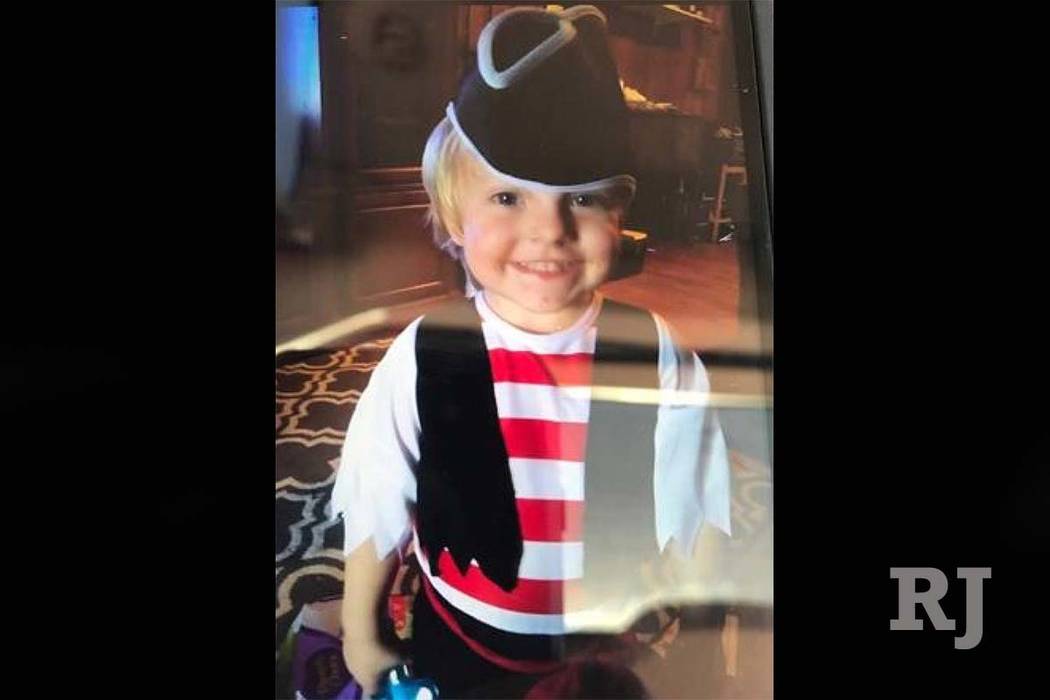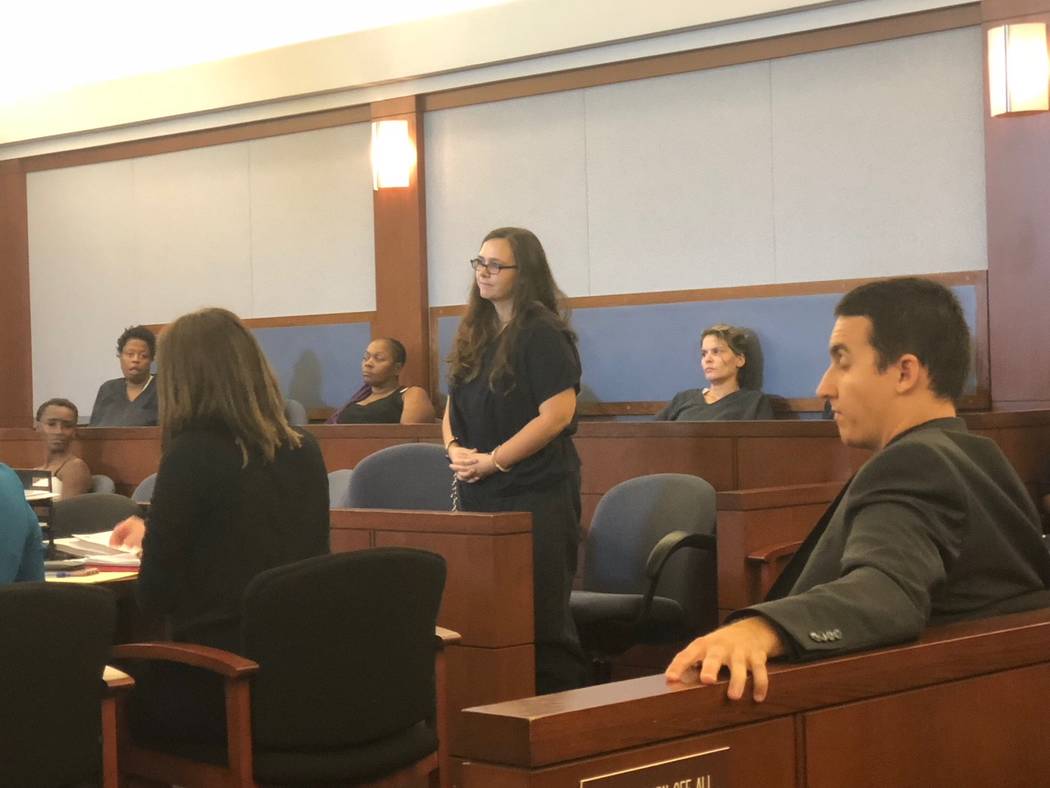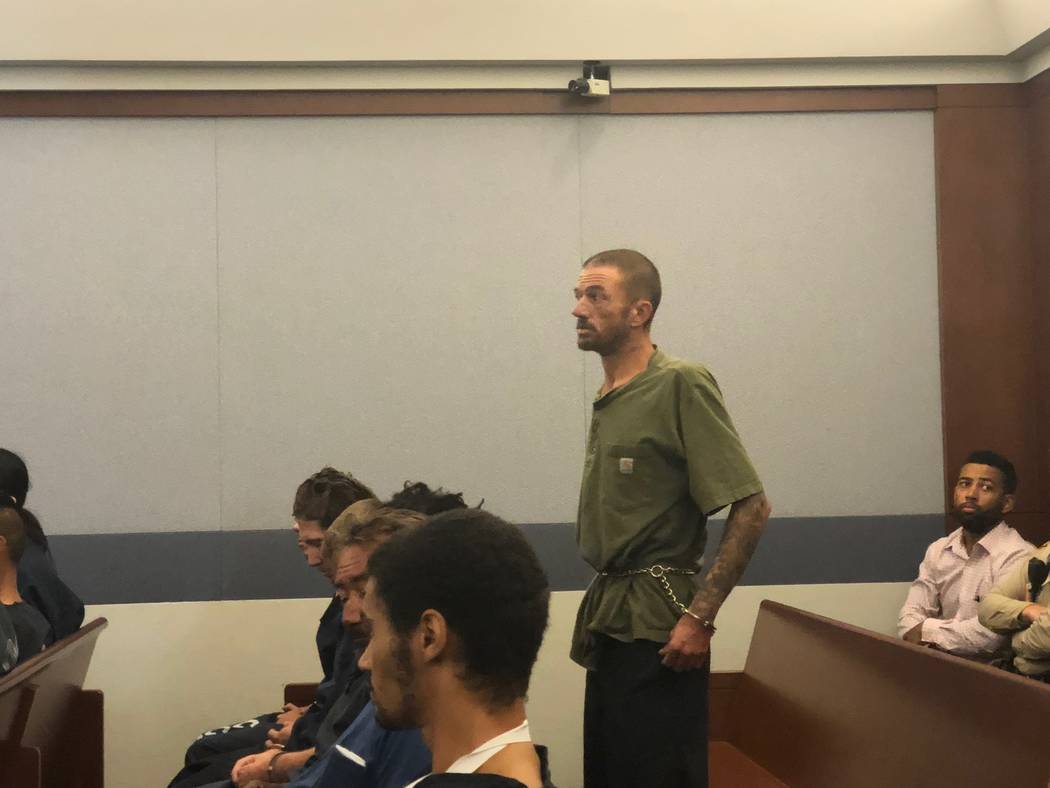 Little Dejah Hunt and Daniel Theriot didn't know each other, but both 3-year-olds were found dead under similar circumstances just over a week apart.
Their mothers are behind bars, identified by Las Vegas police as suspects.
Dejah's body was found Aug. 23 in her mother's closet, wrapped in white plastic trash bags and stuffed into a duffel bag. Daniel was found 10 days later after a nearly nine-hour search, his body dumped in a remote area near Lake Mead National Recreation Area.
In both cases, the mothers had called 911 to report the children missing after they'd "wandered off," police said.
Aisha Thomas, 29, faces a murder charge. She was taken into custody the day after reporting that Dejah had walked off while they were walking to a grocery store near Lake Mead and Hollywood boulevards, according to her arrest report.
Daniel's mother, 20-year-old Cassie Smith, and her boyfriend, 40-year-old Joshua Oxford, were arrested Monday on child abuse charges in the boy's death.
Daniel's father, James Theriot, could not be reached for comment.
On Tuesday, Smith and Oxford appeared shackled in Las Vegas Justice Court and did not speak as Justice of the Peace William Jansen set bail at $100,000 each. The judge called the allegations "very, very serious."
Smith reported her son missing Sunday morning at Sunset Park, sparking an hourslong search of the roughly 325-acre park. Smith told police that she had taken Daniel there to feed ducks.
She reportedly said she'd turned her back on Daniel when her phone rang, and when she turned around he was gone.
Police began to doubt her account after no one at the park recalled seeing the mother and son. Police believe Daniel was killed at least 12 hours before he was reported missing.
Signs and history of abuse
Daniel's and Dejah's bodies bore obvious signs of abuse, police said.
Prosecutor Brandon Albright told the judge Tuesday that Daniel's body had burn marks, scratches, bruises and hemorrhaging, while Dejah was found with abrasions and bruises on the left side of her head.
The Clark County coroner's office ruled Dejah's death a homicide by blunt-force trauma. Daniel's case was pending Tuesday.
Dejah's three siblings, all younger than 3, were taken by Clark County Child Protective Services. The family was investigated in 2017, records show.
Daniel's 2-year-old brother also was taken by protective services and transported to Sunrise Hospital and Medical Center, where staffers discovered signs of physical abuse, police said.
Smith told detectives that the boy's injuries occurred while he was in Oxford's custody, according to Albright, the prosecutor.
Smith and Oxford had not been dating long, according to Smith's cousin Crystal Kahles, 30. She said her family and their neighbors "knew very little about Josh" but had "a bad feeling" about him.
Court records show Oxford pleaded guilty in 2013 to child neglect or endangerment and was sentenced to three years of probation. Albright said Oxford had failed to appear in court 11 times in previous cases.
Public defender Sarah Hawkins said Oxford has lived in Las Vegas since he was 11 years old and that he has family in the area.
"We've seen no medical records," she said. "We don't know who was with these children. We don't know what the nature and extent of the injuries are other than complete and pure speculation and supposition by the state at this point."
A gut feeling
In an interview Tuesday, Kahles described her cousin as "a neglectful mother" but said that Smith would never lay a hand on her children, whom she loved "so much."
"If the abuse was going on in Houston, we did not know about it," she said. Smith had been living in Las Vegas for about a month before Daniel's death, having moved in July from Texas, where she was living with Kahles' disabled mother.
Kahles went on to describe their living conditions in Houston as "disgusting" and "filthy."
"Cassie doesn't do drugs; she doesn't drink," Kahles said. "But she was lazy and didn't clean."
So when the photo of Daniel, smiling while dressed in a pirate costume, began circulating on social media Sunday, Kahles recalled thinking, "No, he's not missing."
At 11:12 a.m., call records show, Kahles called the phone number provided by the Metropolitan Police Department in a missing-persons flyer to report her suspicions. She called again at 1:36 a.m. Monday but said police never called her back or followed up on her report.
Metro did not respond to a request for comment Tuesday regarding Kahles' report.
'This is hard to deal with'
Metro has not commented on the similarities of the children's deaths, but lead homicide investigator Ray Spencer said at a Monday news briefing, "Having children is stressful. Having toddlers is stressful. Having babies is stressful. If you find yourself in a situation where you cannot care for your child, you can take your child to a fire station, you can take your child to a hospital, but this is absolutely — this is hard to deal with."
Dejah's mom has admitted to "striking her on the left side of the head" after the girl wet herself, records show. Police have not revealed how Daniel died. The couple's arrest report had not been released as of Tuesday.
Kahles said Daniel was a vibrant, outgoing child who loved making monster and dinosaur noises.
But most of all, she said, "he loved his mama."
GoFundMe campaigns have been set up for both Daniel and Dejah's funeral costs.
Contact Rio Lacanlale at rlacanlale@reviewjournal.com or 702-383-0381. Follow @riolacanale on Twitter. Review-Journal staff writer David Ferrara contributed to this report.