Aces player appears in court on domestic violence charges
Updated August 2, 2023 - 12:37 pm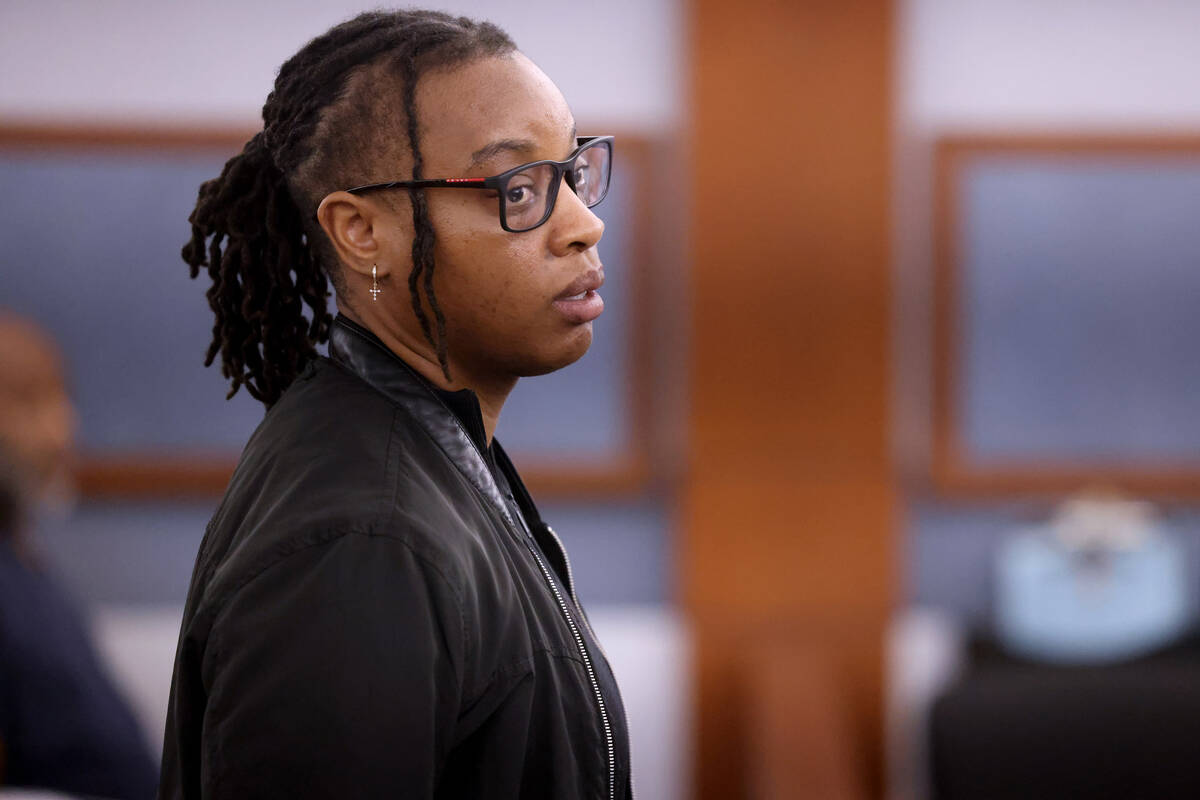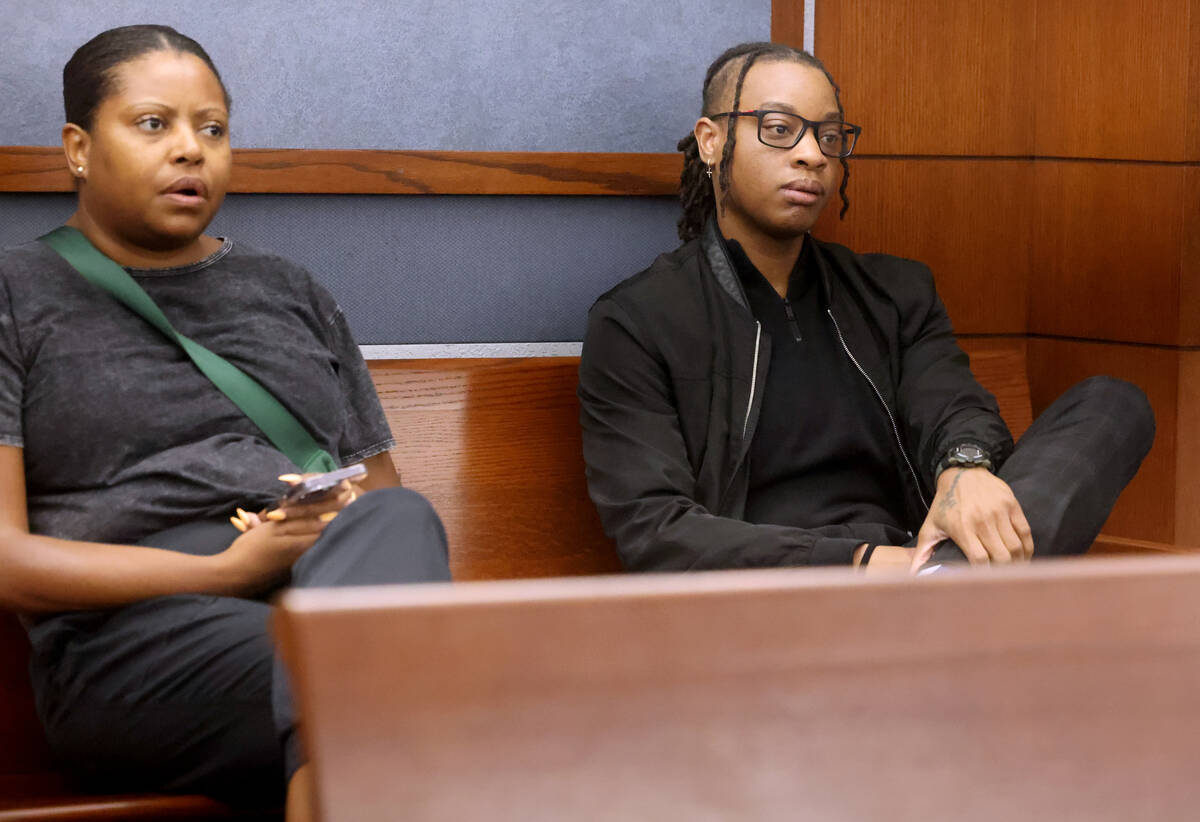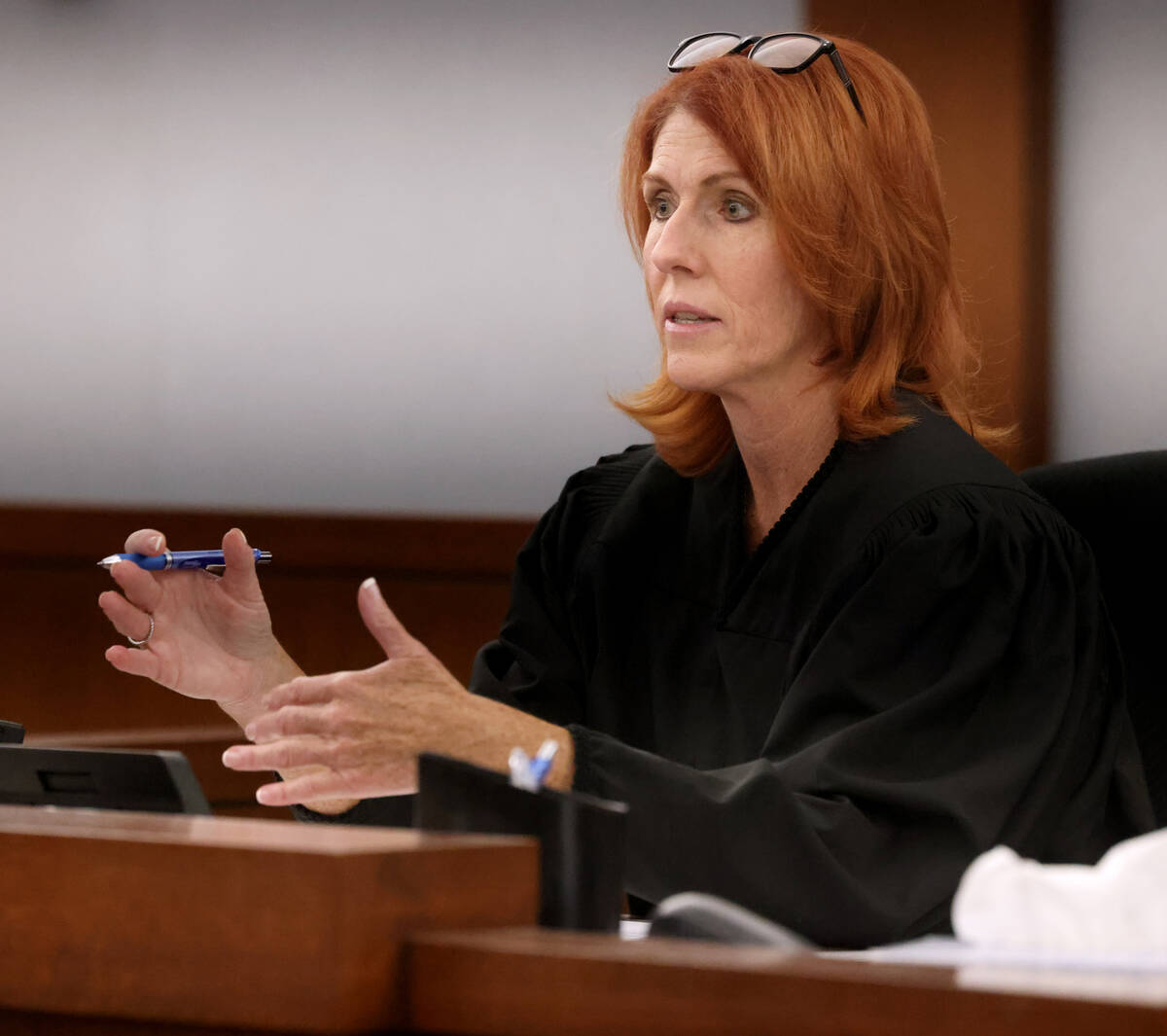 A Las Vegas judge altered bail requirements for Aces guard Riquna Williams during a brief court hearing Wednesday morning.
Williams was arrested last week after her wife told police the basketball player attacked her, punching and choking her after Williams' wife said she wanted a break from their relationship. Justice of the Peace Rebecca Saxe ordered Williams released on her own recognizance last week.
On Wednesday, Justice of the Peace Amy Wilson ordered Williams, 33, to undergo pre-trial monitoring while she is out of custody. The judge held a lengthy conversation off the record with defense attorney Brandon Albright and Deputy District Attorney John Torres before issuing the ruling.
"It's been brought to the court's attention by the state that there's information about you and your past that was not presented in lower level court to Judge Saxe, and that's what necessitated further discussion between the attorneys about the appropriate release conditions," Wilson said.
Albright said the prosecutor wanted to argue for a cash bail but declined to say what additional information the prosecutor claimed was not presented to the lower court judge during the previous hearing. Torres declined to comment.
The pre-trial monitoring Williams will be placed under consists of scheduled check-ins with authorities while she awaits trial, Albright said.
The judge also reiterated that Williams is restricted from drinking alcohol and can have no contact with her wife.
"Things only get worse for you if you violate that, do you understand?" Wilson said.
In 2019, the WNBA suspended Williams for 10 games when she played for the Los Angeles Sparks after she was arrested in an alleged domestic violence incident. She was accused of breaking into a Florida home, attacking her ex-girlfriend and pointing a gun at a man before speeding off, The Associated Press reported. Prosecutors in Florida later dropped the charges.
In Las Vegas, Williams has been charged with three felony counts of domestic battery by strangulation, assault constituting domestic violence with a deadly weapon, coercion constituting domestic violence and one count of domestic battery. Prosecutors are not pursuing three additional domestic battery charges she was initially booked under, court records show.
According to Williams' arrest report, her wife told police that Williams had attacked her in their home on July 25 and threatened to kill her. Williams claimed to police that "she was the victim and was beaten up" during the altercation, although an officer who wrote the arrest report indicated that Williams "was unable to provide me with a consistent statement."
A woman who identified herself as Williams' psychologist called police before the basketball player was arrested and said that Williams was making suicidal statements over text message.
The judge also noted Wednesday that Williams continues to undergo mental health treatment.
"She's doing everything she can to better herself," Albright said following the hearing.
The Aces released a statement last week indicating Williams will not be participating in team events. She hasn't played this season for the Aces after being listed out with a lower back injury.
A preliminary hearing in the case is scheduled for Sept. 7.
Contact Katelyn Newberg at knewberg@reviewjournal.com or 702-383-0240. Follow @k_newberg on X, formerly known as Twitter.