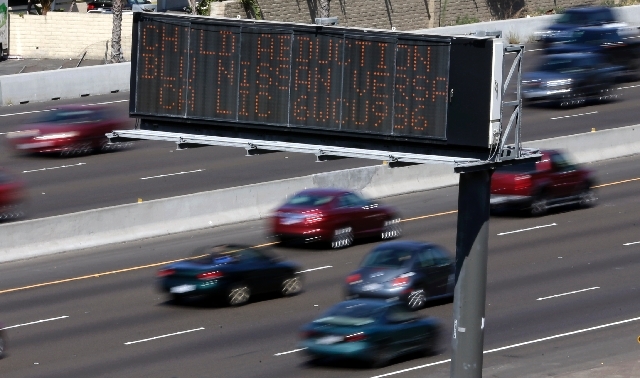 The California Amber Alert issued for two abducted children following the death of their mother has extended to Nevada.
The California Highway Patrol is looking for a four-door, blue Nissan Versa with a California license plate of 6WCU986.
Hannah and Ethan Anderson went missing Saturday after their mother was found dead in James Lee DiMaggio's burning apartment. A boy's body, possibly Ethan's, was also found but has not been identified yet, said the San Diego Sheriff's Department.
Hannah is 16 years old, 5 feet 7 inches tall and weighs 115 pounds. She has blond hair, blue eyes and several piercings.
Ethan is 8 years old, 4 feet 11 inches tall and weighs 65 pounds. He has sandy blond hair.
Authorities believe DiMaggio may be heading to Canada, Oregon or Texas. He is 40 years old, 5 feet 9 inches tall and weighs 150 pounds. He has brown hair and brown eyes.
If the vehicle, suspects or missing children are seen, please contact the San Diego Sheriff's Department at 858-565-5200.
Contact Annalise Porter at aporter@reviewjournal.com or 702-383-0264.