Assembly candidate accused of using a bullhorn at church to harass campaign consultant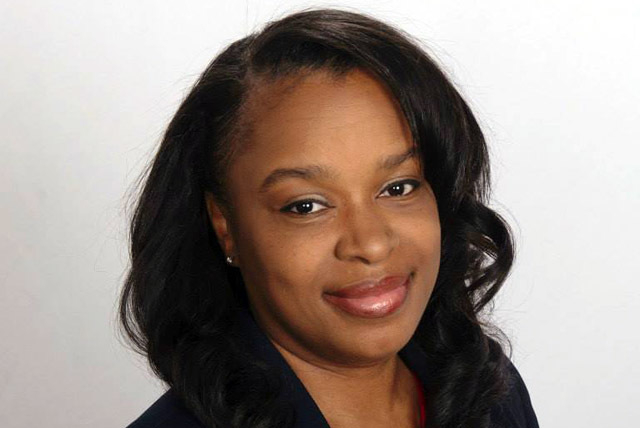 Embattled state Assembly candidate Nakia Woodson has been fighting felony charges of welfare fraud since last year.
But for months Woodson has also been fighting a curious personal battle against local pastor and longtime Westside political consultant Billy O. McCurdy.
Woodson, one of six Democrats in the race for state Assembly District 3, has accused McCurdy of taking $1,000 from her and then reneging on a deal to produce five A-frame billboards for her campaign.
McCurdy contacted the Review-Journal after Woodson led a small group in a protest several Sundays ago outside his Progressive Community Church of God &Christ at 1311 West Owens Ave.
According to McCurdy, Woodson and five other supporters yelled through bullhorns that McCurdy was a coward and stealing money from a single mother.
Her spirited efforts to recoup the money became too much for McCurdy, who filed a harassment report with Metro on Monday.
"I just want her to stop. I begged her to take this to court and let them settle it," he told the Review-Journal. "But she refused."
McCurdy, who has made signs for the campaigns of Oscar and Carolyn Goodman, Lawrence Weekly, Steven Horsford, Ricki Barlow and many others, called Woodson's allegations "nonsense" and said she was a "bald-faced liar." He has never had a billing issue with another client, he said.
McCurdy produced documents showing Woodson paid a $1,000 nonrefundable deposit in January on a $11,000 contract for monthly sign rentals, vinyl, maintenance and general political consulting. Woodson initialed the contract, he said.
The A-frames cost $1,250 per month, the contract said, not including a $1,700 charge for vinyl due in February. But Woodson never paid him more than the initial $1,000, something both Woodson and McCurdy acknowledged.
She still owed him $1,950 for the first month, McCurdy said. When she didn't pay, he didn't put up the signs.
"We don't put up nobody's signs until they pay us the money," he said. "She's not going to hold me hostage."
Woodson refused to take a reporter's phone call but sent several emails.
"McCurdy can supply 4 A frames (signs) since they are $250 each," she wrote. "He has not fulfilled the $1,000, why would I pay him more."
McCurdy said his contract required the full balance at least 24 hours before starting the work, the standard in political consulting. Clark County sheriff candidate Joe Lombardo and longtime Assemblyman Harvey Munford, both clients this year, paid up-front, he said.
"She is doing her best to ruin my credibility," he said.
Jim Ferrence, who is managing Lombardo's campaign, said he has used McCurdy's services for years without a problem. Ferrence said he met McCurdy during Oscar Goodman's first mayoral campaign.
"He's always shown me the utmost professionalism. He's timely, reliable. I've never had an issue with him at all," Ferrence said.
He agreed with McCurdy that up-front payment is standard.
"There's a saying in campaigns: 'Politics is cash in advance.' Everybody knows it," Ferrence said. "He has every right to say, 'You pay me 100 percent payment before any work occurs.' Everybody in political consulting work abides by that."
McCurdy isn't the only one asking Metro to intervene. Last month Woodson filed a police report alleging that McCurdy tore down her signs. Metro closed the case Tuesday without citing anyone.
Woodson in an email said Metro closed her case because McCurdy's brother is former Assistant Sheriff Greg McCurdy, who retired last year.
Gossip about the feud has spread like wildfire through historic West Las Vegas, a traditionally black community loosely bordered by Carey Avenue, Bonanza Road, Interstate 15 and Rancho Drive.
Munford, who paid McCurdy at least $2,800 for signs this campaign, said both Woodson and McCurdy told him a version of the story.
The West Las Vegas assemblyman said he doesn't have a reason to question McCurdy's integrity.
"His dealings with me are always aboveboard," Munford said. "He's a person I felt I could trust and a quality person."
So why is Woodson, who raised $10,000 before the primary, so concerned about recovering a $1,000 deposit?
She isn't saying, but according to McCurdy, she might need the money.
Woodson sent him text messages in February and March asking for a refund to pay her attorney in her welfare case, where she was accused of taking $5,441 from several government-funded programs: food stamps, child care benefits, Medicaid and the Temporary Assistance for Needy Families.
Woodson wrote that District Attorney Steve Wolfson was going forward with the case.
"Wolfson canceled the deal," she wrote to McCurdy in February, shortly before their fallout. "He said misdemeanor theft is all he can do."
"I am requesting a refund so that I can pay my attorney," she wrote in March. "I thought you were helping me as a friend but I guess not. You know the money is needed."
Campaign finance reports show Woodson loaned her campaign $3,600. She also received $5,000 from Zappos CEO Tony Hsieh.
Hsieh also gave $5,000 to Wolfson and $10,000 to Assemblywoman Lucy Flores, a Democrat running for Nevada lieutenant governor.
Woodson previously told the Review-Journal she was being charged with welfare fraud because she is black and politically ambitious.
One of Woodson's supporters, Westside activist Beatrice Turner, called McCurdy a sellout because he backs Lombardo, who is less popular in the Westside than candidates Ted Moody and Larry Burns.
Turner also accused McCurdy of harassing Woodson and denied that anybody had harassed him. But Turner conceded that she accompanied Woodson in the bullhorn protest at McCurdy's church.
"Yeah, we did," she said.
Contact reporter Mike Blasky at mblasky@reviewjournal.com. Follow @blasky on Twitter.