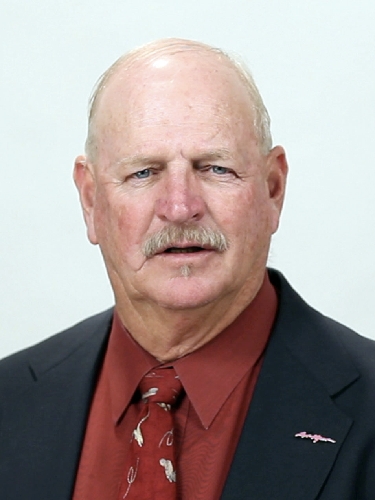 The Nevada attorney general's office announced Friday that it will not charge Clark County Commissioner Tom Collins with a gross misdemeanor charge of aiming/discharging a firearm where persons are endangered, citing a lack of evidence.
Thom Gover, chief deputy attorney general of the Special Prosecutions Division, said after reviewing police records submitted to his office, "We've declined prosecution."
In a memo Friday to Clark County Assistant District Attorney Chris Owens and North Las Vegas Police Capt. Frank DeMartino, Gover wrote there was "insufficient evidence" to prosecute Clarence Weldon Collins Jr., which is the commissioner's full legal name.
"It's good news," Collins said about the decision when reached by phone Friday. He declined further comment.
North Las Vegas police investigated a shooting incident that occurred less than an hour before the start of the Fourth of July. Police would not confirm at the time that Collins was the subject of the investigation but said alcohol played a role in the shooting. No one was arrested or injured in the shooting.
A witness told the Las Vegas Review-Journal that at least seven gunshots were fired from Collins' North Las Vegas property the night of July 3 and that Collins was yelling.
Collins, whose district includes North Las Vegas, would not confirm whether he fired a weapon that night, saying only that he performed his "usual celebration" for the Fourth of July. He did not give details. At the time, he said he attended two holiday celebrations, went home and rode his horse. He said when he was out riding that "rockets, Roman candles and M-80s were flying over the fence."
North Las Vegas police responded to a call of an illegal shooting in the 4200 block of North Decatur Boulevard, near Craig Road, less than an hour before the start of the holiday. According to county property records, Collins owns a home in the 4200 block of North Decatur Boulevard that was bought in 1997. The home sits on more than an acre of land.
The witness said that the lights on Collins' pickup were on that night and music was blaring and that the commissioner appeared to be cutting down a tree or bush. The man said he watched officers, with weapons drawn, confront Collins.
North Las Vegas police, the Clark County district attorney's office and the state attorney general have all declined to release the incident report, which documents what law enforcement witnessed that night, citing that the case could still be prosecuted at a misdemeanor level.
"Typically, when a prosecution is going on, we don't release things," said Gover, with the state attorney general's office. "Just because we're not proceeding on the case doesn't mean someone else won't investigate or submit it to another agency."
North Las Vegas City Attorney Jeff Barr has the option of pursuing the case in Municipal Court, which has jurisdiction over misdemeanor offenses that occur within city limits. Barr could not be reached Friday because his office is closed that day, like most North Las Vegas government offices.
The case ended up at the state level after District Attorney Steve Wolfson recused his office "in an effort to avoid the appearance of a conflict of interest."
Collins voted to appoint Wolfson earlier this year to replace David Roger. Collins also votes in his capacity as a county commissioner to determine the budget for Wolfson's office.