Attorneys to oppose planned drug mix for Nevada man's execution
September 20, 2017 - 3:37 pm
Updated September 20, 2017 - 4:38 pm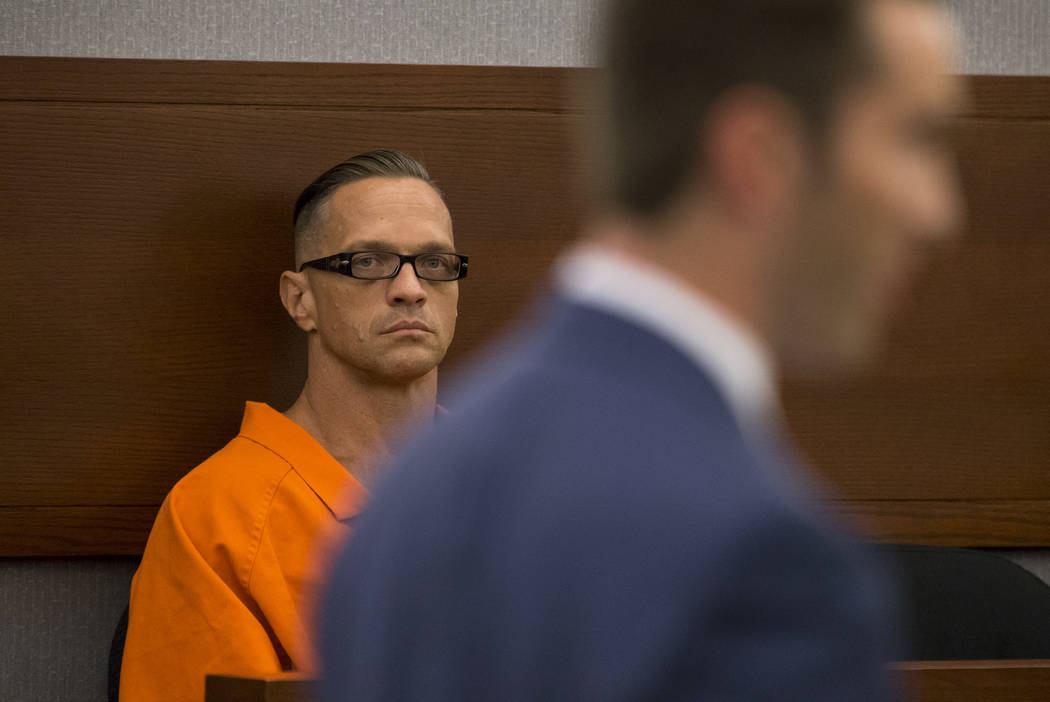 Defense attorneys for the Nevada man who has asked to be executed in less than two months said Wednesday they plan to formally oppose the state's proposed fatal drug cocktail.
The cocktail includes three drugs: diazepam, which is normally used to treat anxiety and muscle spasms; fentanyl, used for pain; and cisatracurium, a paralytic.
Instead, in the coming weeks, the defense plans to propose an alternative with the help of a medical expert.
The biggest problem the defense has with the current proposed cocktail is the paralytic, Assistant Federal Public Defender David Anthony, who is representing the condemned inmate, Scott Dozier, said in court Thursday.
"I'm not an expert, so I don't want to speak too much out of turn," Anthony clarified to District Judge Jennifer Togliatti.
But he said the biggest problem, as he understands, is that the paralytic "is unnecessary and it should be removed because it simply disguises whether or not Mr. Dozier is in distress during the execution."
Also, he said, the defense believes the state's planned dosage for the two remaining drugs, diazepam and fentanyl, is "woefully inadequate" — not to kill Dozier, but to put him in a state where he isn't aware of what's happening to him.
Anthony said the medical expert is expected suggest to the court a stronger dosage of those drugs in writing within the next two weeks. A hearing on the matter is slated for Oct. 11.
Should Dozier's execution proceed, he would be the first Nevada inmate executed in more than a decade. Nearly a year ago, he wrote the judge and asked that his appeals cease and his execution be carried out.
Dozier was sent to death row nearly 10 years ago after a Clark County jury convicted him in September 2007 of killing 22-year-old Jeremiah Miller at the now-closed La Concha Motel.
In 2005, Dozier was convicted in Arizona of second-degree murder.
Contact Rachel Crosby at rcrosby@reviewjournal.com or 702-380-8135. Follow @rachelacrosby on Twitter.