Bail set for former actor, alleged cult leader on sex assault, trafficking charges
Updated February 8, 2023 - 7:40 pm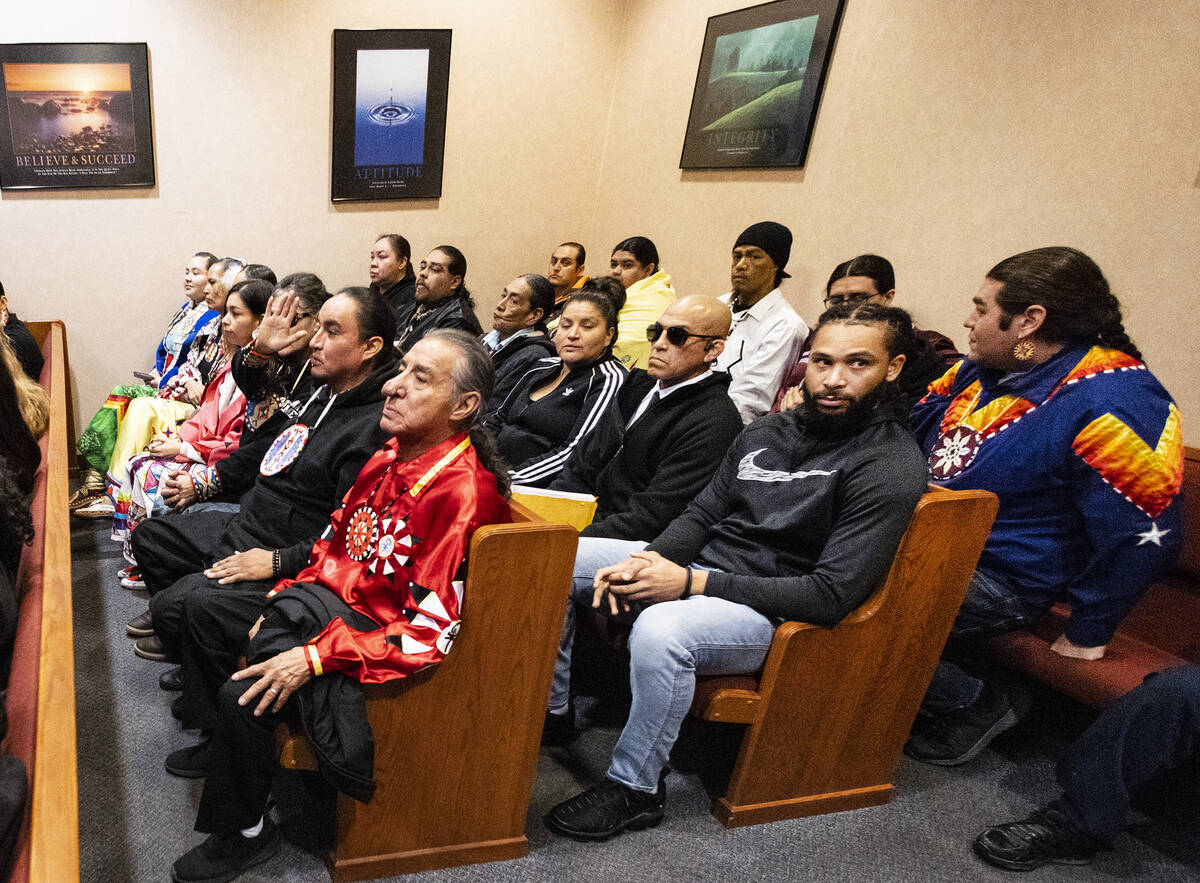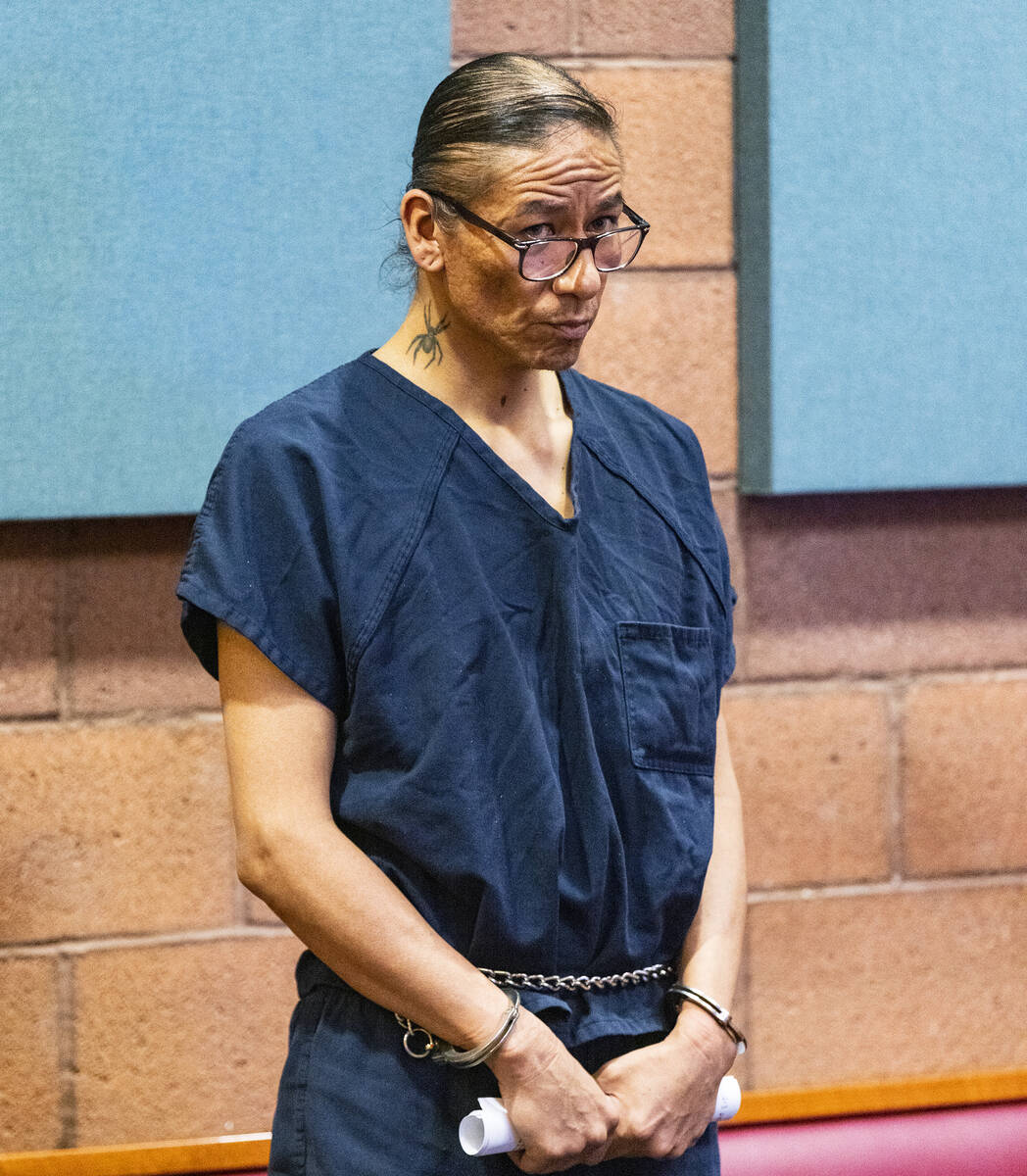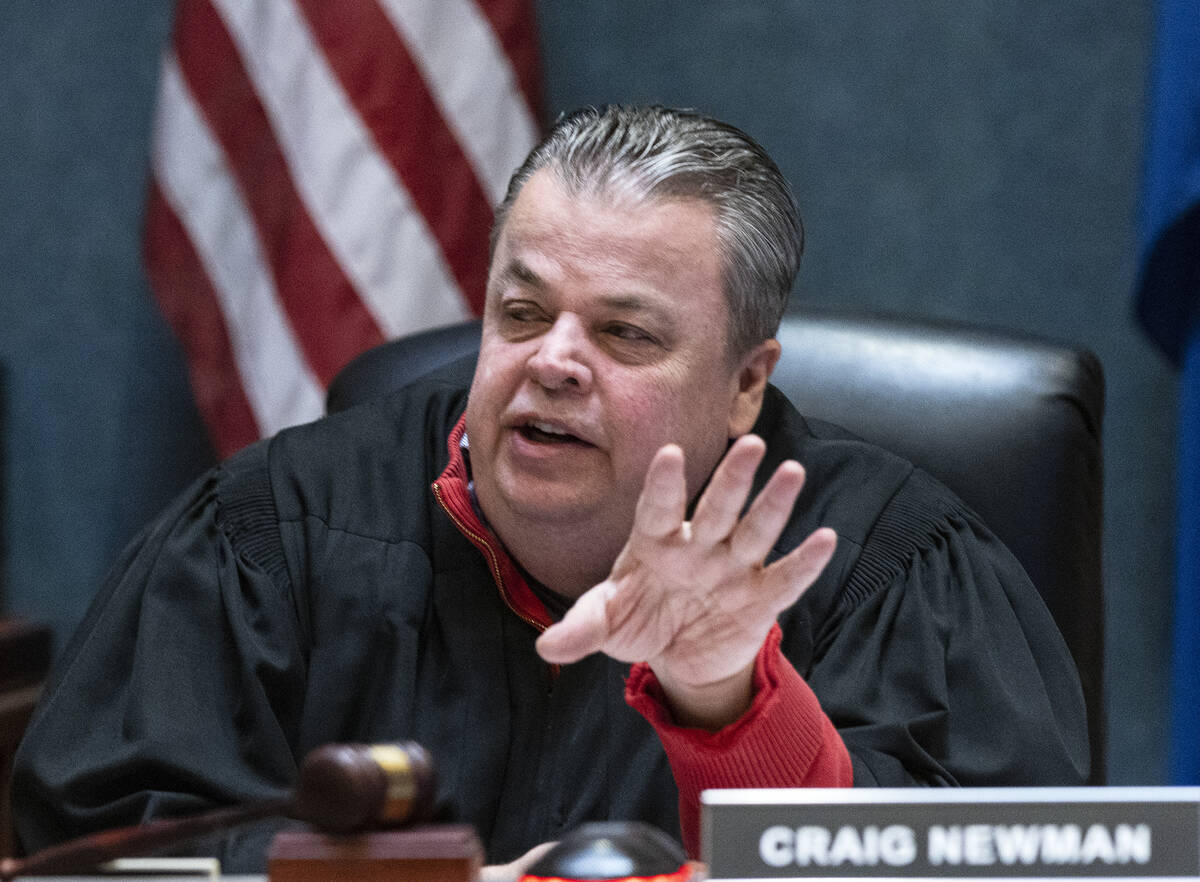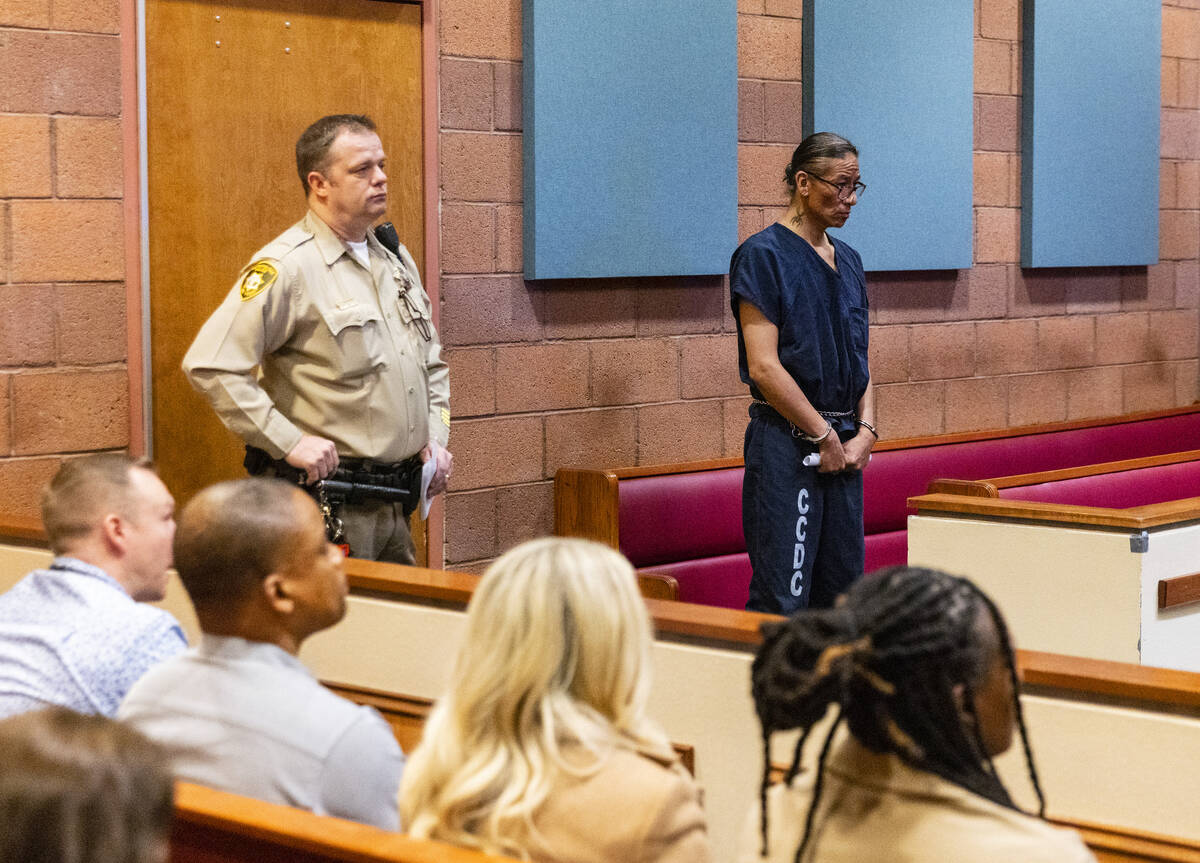 A North Las Vegas judge set bail at $300,000 on Wednesday for a former actor accused of human trafficking and sexually assaulting women and girls while operating a cult.
Prosecutors have accused 46-year-old Nathan Chasing Horse of committing crimes across the United States and Canada, using his spiritual influence to operate a cult known as The Circle. He is also known for playing Smiles A Lot in the 1990 Academy Award-winning Kevin Costner film "Dances With Wolves."
Chasing Horse also faces two counts of sexual exploitation of children and one count of possession of child pornography in U.S. District Court, according to a complaint filed Wednesday.
Prosecutors asked North Las Vegas Justice of the Peace Craig Newman to issue a $2 million bail for the accused. Chief Deputy Public Defender Kristy Holston argued for a lower bail of $50,000, which she said Chasing Horse could reasonably afford.
"We are happy with the court's decision today not to give the $2 million bail that the state requested," Chief Deputy Public Defender Kristy Holston said following the hearing. "We think it's great that after actually taking a detailed look at the case, the court set bail in a reasonable amount."
Chief Deputy District Attorney William Rowles said during the hearing that the state wanted the judge to impose a bail that Chasing Horse could not afford. He said Chasing Horse was a flight risk due to the seriousness of the alleged crimes and the significant influence he has with some Native Americans.
Rowles also argued that Chasing Horse has continued to groom young girls to one day replace the women he viewed as wives.
At the height of The Circle's influence, Chasing Horse had up to 350 followers, Rowles said.
"What that shows is a vast network of individuals who are devoted to him, individuals who would go to great lengths to conceal him, go to great lengths to move him to certain places beyond the state of Nevada's reach," he said.
Potential danger to community
Rowles also said Chasing Horse has a history of smuggling himself between the U.S. and Canadian borders. He told the judge that if Chasing Horse is released, there is a possibility that Canadian authorities would take him into custody on a warrant issued last week.
"He will be able to essentially delay and stall justice here in the state of Nevada for the victims before this court, as we wait for the Canadian police and the Canadian authorities to resolve their case, which could take years," Rowles said.
Tyler Gaston, another public defender representing Chasing Horse, said it is unclear if Chasing Horse would be extradited to Canada if he posts bail.
"It's hard to know exactly how that would affect the situation," he said.
During the hearing, Holston argued that Chasing Horse's following suggested he has enough support from respected members of the community to indicate he would be likely to return to court. She said he does not have enough financial means to post a $2 million bail.
Rowles argued that Chasing Horse has access to money through his followers, who he said have used their own jobs to support Chasing Horse in the past. Rowles also said Chasing Horse made a call from the Clark County Detention Center on Tuesday indicating he has access to up to $500,000 worth of antiques.
The judge said a higher bail than what public defenders had requested was necessary due to Chasing Horse's potential danger to the community.
"Based on what the charges are, I feel that there is a danger to the named victims potentially, as well as to others," Newman said.
Dozens of Chasing Horse's supporters, who have consistently attended court hearings, celebrated following the judge's ruling on Wednesday, honking pickup truck horns as they drove away from the courthouse.
Multiple felony charges
On Monday, Clark County prosecutors formally charged Chasing Horse with felony charges of sexual assault against a child under 16, sex assault, child abuse, possession of visual pornography of a child under 16 and four counts of sex trafficking of an adult. He also has been charged with unlawful acts pertaining to a bald or golden eagle, and hunting, trapping, possessing or selling part of a bird of prey, both misdemeanor counts, court records show.
The warrant from Canadian authorities stems from a report of a "historic sexual assault" received last year by authorities in Keremeos, a village in British Columbia, according to the Royal Canadian Mounted Police.
Multiple women, some who first met Chasing Horse as young children, have told police they were raped by Chasing Horse starting when they were teenagers.
Chasing Horse was arrested Jan. 31 after police raided his North Las Vegas home, where he has lived with up to six women he viewed as wives, according to an arrest report. Police who raided the home found multiple firearms, drugs and a partially stuffed bald eagle. A cellphone with images of child sexual abuse was also found, including a video of Chasing Horse assaulting an unresponsive young girl, prosecutors said.
He also is accused of instructing his wives on how to operate firearms, and of telling them to take suicide pills if he were ever arrested or killed.
Authorities in Canada and the FBI have previously investigated Chasing Horse in connection with sexual assault allegations, and he was banished from the Fort Peck Indian Reservation in Montana after he was accused of human trafficking, spiritual abuse and intimidation of tribal members.
A preliminary hearing in the case is scheduled for Feb. 22, when a judge is set to determine if there is enough evidence for Chasing Horse to stand trial.
Prosecutors also could move to indict Chasing Horse through a grand jury hearing, which is not open to the public. Chasing Horse's public defenders on Wednesday said they hope the preliminary hearing will move forward.
"That's a public hearing where we'll actually be able to challenge the state's evidence and point out the weaknesses in their case in a public forum," Holston said.
Contact Katelyn Newberg at knewberg@reviewjournal.com or 702-383-0240. Follow @k_newberg on Twitter.