Bail set for teen charged with killing Las Vegas security guard
Updated May 1, 2019 - 9:13 pm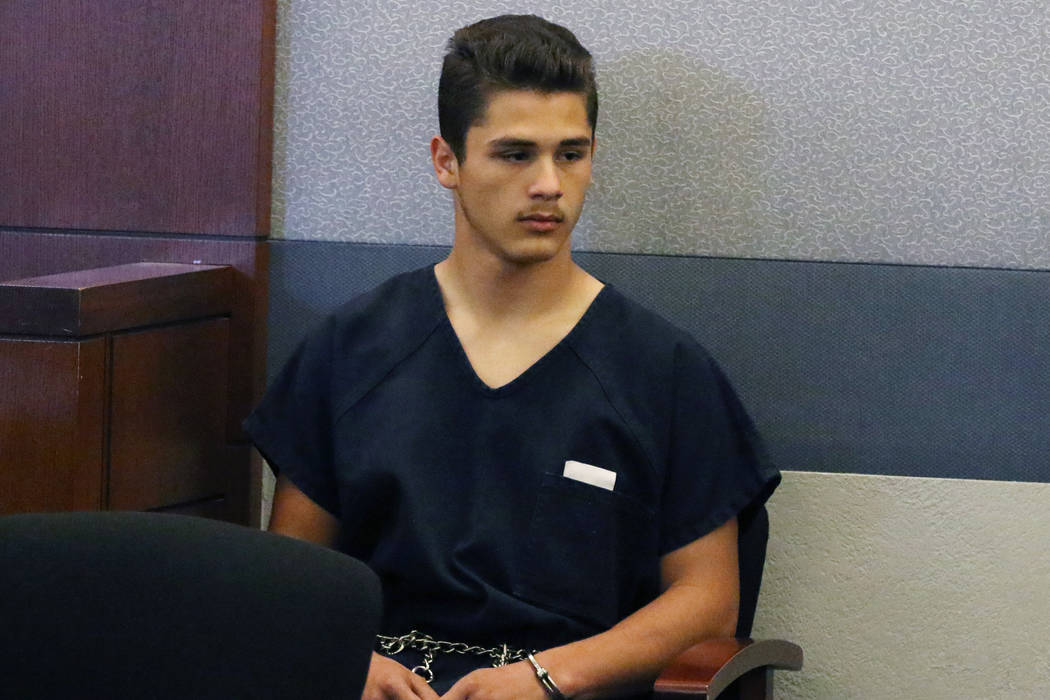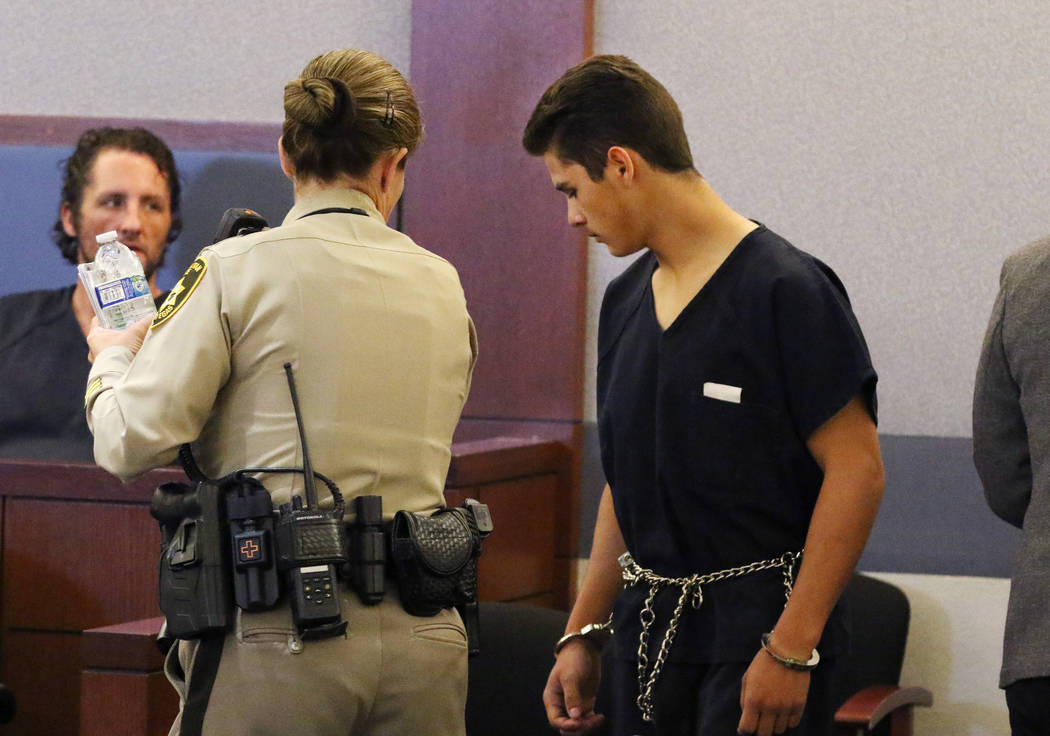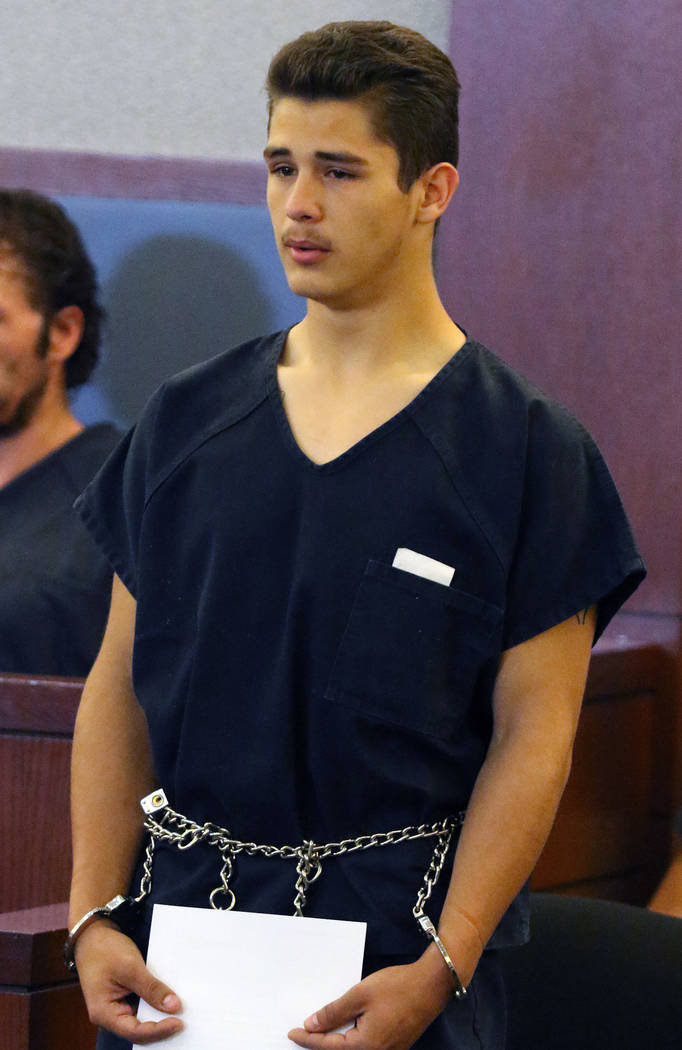 Prosecutors said Wednesday that a teenager accused of shooting and killing a security guard in the southeast valley photographed the body.
Las Vegas Justice of the Peace Karen Bennett-Haron set bail at $250,000 for 16-year-old Anthony Okelberry, charged in in the April 22 slaying of 75-year-old Hursey Dale Addison.
Along with a murder charge, Okelberry faces counts of robbery with a deadly weapon, burglary, possession of a dangerous weapon on school property and possession of a credit card without the cardholder's consent.
Prosecutor Brandon Albright requested the bail amount after telling Bennett-Haron that Addison was shot in the head at "point blank" range while patrolling an apartment complex on the 5500 block of South Mountain Vista Street. Authorities have said he was unarmed inside his vehicle.
A loaded 9mm semi-automatic handgun was found in Okelberry's waistband April 25, when Metropolitan Police Department detectives picked him up at Del Sol High School on a warrant for a fraud charge linked to Addison's death.
The prosecutor said Okelberry had dragged Addison's body out of the vehicle, stole his wallet, photographed the body and sent the picture to a friend.
Okelberry later tried to use Addison's credit card to withdraw $500 from an ATM, where he was caught on surveillance video, Albright said.
The prosecutor added that Okelberry was arrested with a loaded handgun in his waistband
Metro said Okelberry was found with some of the security guard's belongings.
In Nevada, minors 16 or older accused of murder are automatically certified as adults in the court system.
Okelberry's attorney, Susana Reyes, agreed to the bail amount but said that he "has never been in trouble."
She added that "he is under a lot of stress" and "he needs to be in school."
Bennett-Haron also decided that Okelberry would be subject to house arrest should his family post his bail.
Contact David Ferrara at dferrara@reviewjournal.com or 702-380-1039. Follow @randompoker on Twitter.