Bill Cosby sexually assaulted women in Las Vegas suite, lawsuit says
Updated June 15, 2023 - 4:18 pm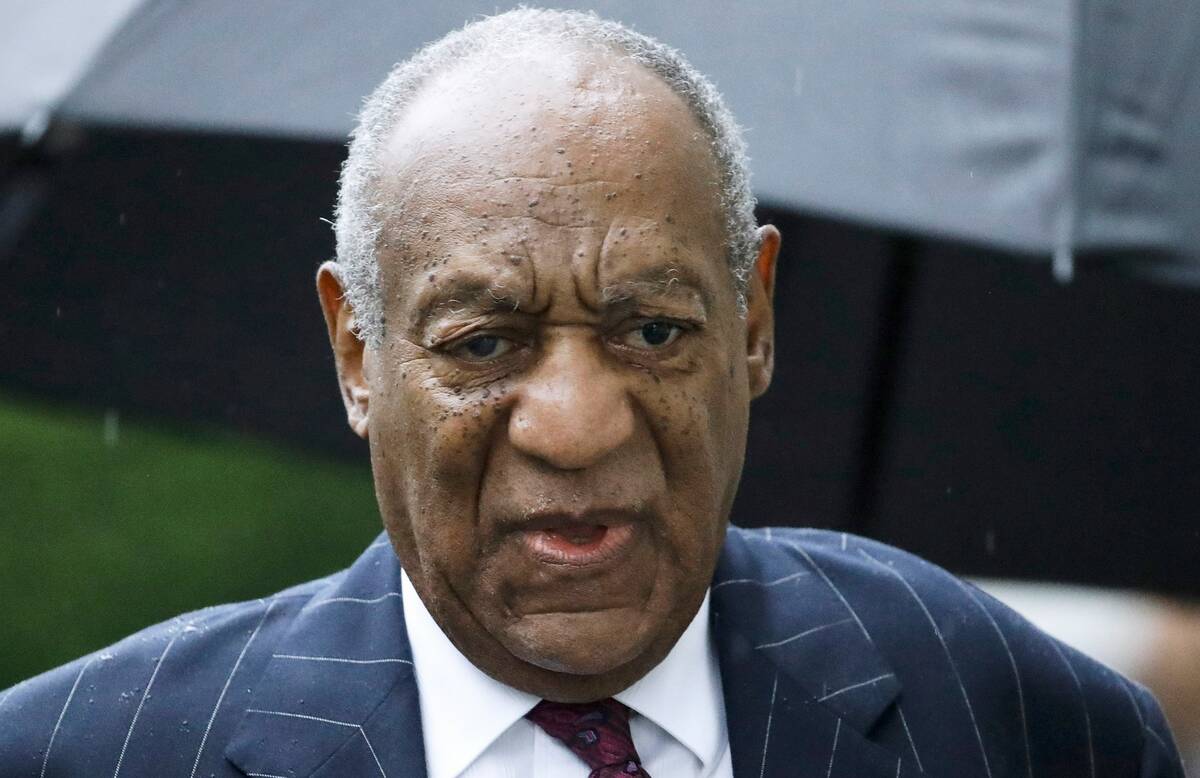 Nine women have accused Bill Cosby of sexual assault and battery that they said occurred in the comedian's Las Vegas hotel suite, according to a lawsuit filed Wednesday.
Lise Lotte-Lublin, Lili Bernard, Janice Baker-Kinney, Rebecca Cooper, Janice Dickinson, Linda Kirkpatrick, Angela Leslie, Pam Joy Abeyta and Heidi Thomas are the woman named in the lawsuit filed in U.S. District Court District of Nevada.
Variety reported that Cosby's spokesperson Andrew Wyatt opposed the claims made in the lawsuit.
The lawsuit alleges that the assaults took place between 1979 and 1992 in Nevada and that Cosby drugged or attempted to drug each woman named before sexually assaulting them.
"For years I have fought for survivors of sexual assault and today is the first time I will be able to fight for myself," Lotte-Lublin said in a statement. "With the new law change, I now have the ability to take my assailant Bill Cosby to court. My journey has just begun, but I am grateful for this opportunity to find justice."
The attorneys for the women said in the same statement that a recent change in Nevada law eliminated the statute of limitations for victims of sexual assault and battery who were 18 and older when the abuse happened.
According the lawsuit, Lotte-Lublin met Cosby around 1989 after Cosby said he wanted to be a mentor in her modeling and acting career. He invited her to his Las Vegas hotel to assess her acting skills but instead told Lotte-Lublin to drink two beverages to help her relax.
It was alleged that Cosby put intoxicants in Lotte-Lublin's drinks. which made her dizzy and unable to move on her own. Cosby then proceeded to rape her.
The accounts of the eight other women was included in the lawsuit. They are seeking damages on the basis of sexual assault, battery, assault, infliction of emotional distress and false imprisonment.
In June 2021, Pennsylvania's highest court threw out Bill Cosby's sexual assault conviction and released him from prison in a stunning reversal of fortune for the comedian once known as "America's Dad."
Cosby, then 83, had served nearly three years of a three- to 10-year sentence after being found guilty of drugging and violating Temple University sports administrator Andrea Constand at his suburban Philadelphia home in 2004.
"We are thankful that Nevada has recently provided our clients with an opportunity to find justice when other avenues have been and remain closed," attorney Jordan Rutsky said in a statement. "We will continue to fight to hold Bill Cosby and others like him accountable for their actions whenever and wherever we are given the opportunity."
Contact David Wilson at dwilson@reviewjournal.com. Follow @davidwilson_RJ on Twitter. The Associated Press contributed to this report.