Blackjack dealer slashed in attack at Bellagio sues casino
February 26, 2013 - 2:13 am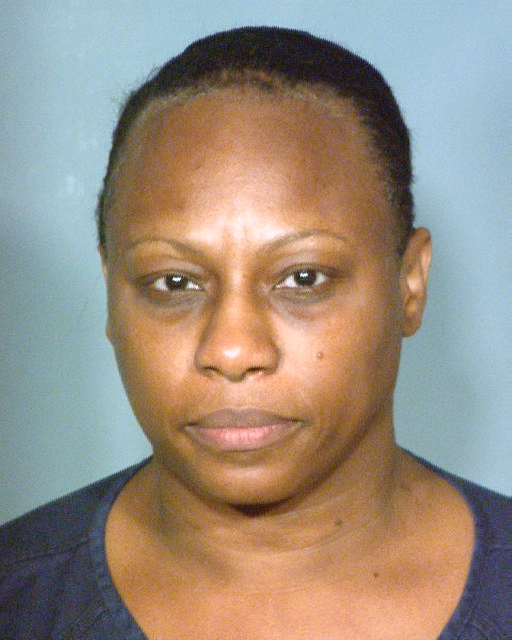 There are two to blame for the razor blade attack against Joyce Rhone when she was dealing blackjack at the Bellagio on Dec. 21, her lawyer said.
First was Brenda Stokes who carved up Rhone's face with a razor blade, gashing her right cheek so deeply it was split open revealing her teeth, lawyer Harold Gewerter said.
And the Bellagio is responsible for failing to ensure "that its property was reasonably safe and to protect and render aid to Plaintiff Rhone," according to an eight-page lawsuit against Stokes and the Strip casino filed Monday.
Stokes, 50, who remains in the county jail, was indicted last week by a grand jury on murder and attempted murder charges in connection with the attack on Rhone and the stabbing death of 10-year-old Jade Morris, her fiance's daughter.
Stokes, also a blackjack dealer at the casino, was at the Bellagio on her day off, which is against policy. She should have been told to leave, but instead a floor manager talked to her for about 10 minutes, Gewerter said.
During the attack, he said, no employees came to Rhone's aid.
It was a hotel patron who stopped the attack, while Rhone moved away.
According to the lawsuit, "After the attack … Rhone wandered the Defendant Bellagio for several hundred feet bleeding profusely while attempting to hold her face together. Still no security or management personnel of Defendant Bellagio came to Plaintiff Rhone's aid."
Eventually, a server helped Rhone, and paramedics were called.
The lawsuit said that no dealers helped her because employees are trained not to leave the chips unguarded, which "took precedent over Plaintiff Rhone's health, safety, and well-being."
Gewerter said it was "outrageous that they (the Bellagio) don't provide a safe place for their employees to work."
The lawsuit included photographs, too graphic to print, of the razor blade wounds and detailed the cause of the attack.
The lawsuit said Stokes believed "erroneously" that Rhone, an innocent victim, was spreading rumors and trying to break up Stokes' relationship.
Rhone is seeking more than $10,000 in damages from Stokes and the Bellagio.
A Bellagio spokesman said casino officials had not been served with the lawsuit and have not yet reviewed it.
Gewerter said Rhone is still recovering from the injuries she suffered and has not yet returned to work.
The lawyer went on to say that he doubted she would ever return to work at the Bellagio.
"It's not a safe place for her," the lawyer said.
Contact reporter Francis McCabe at fmccabe@reviewjournal.com or 702-380-1039.