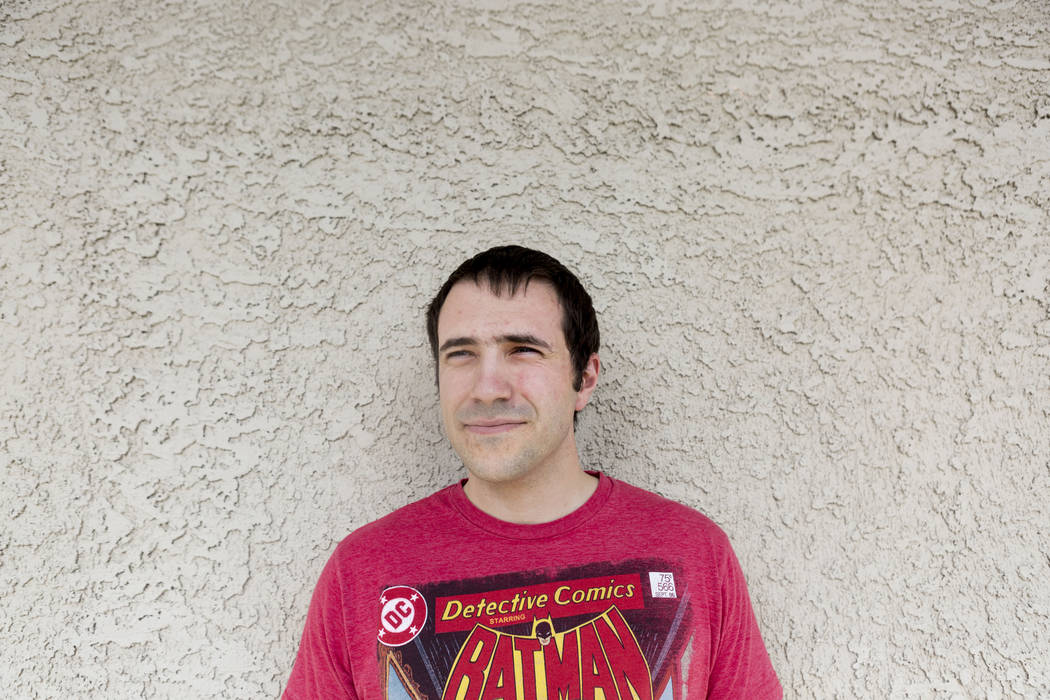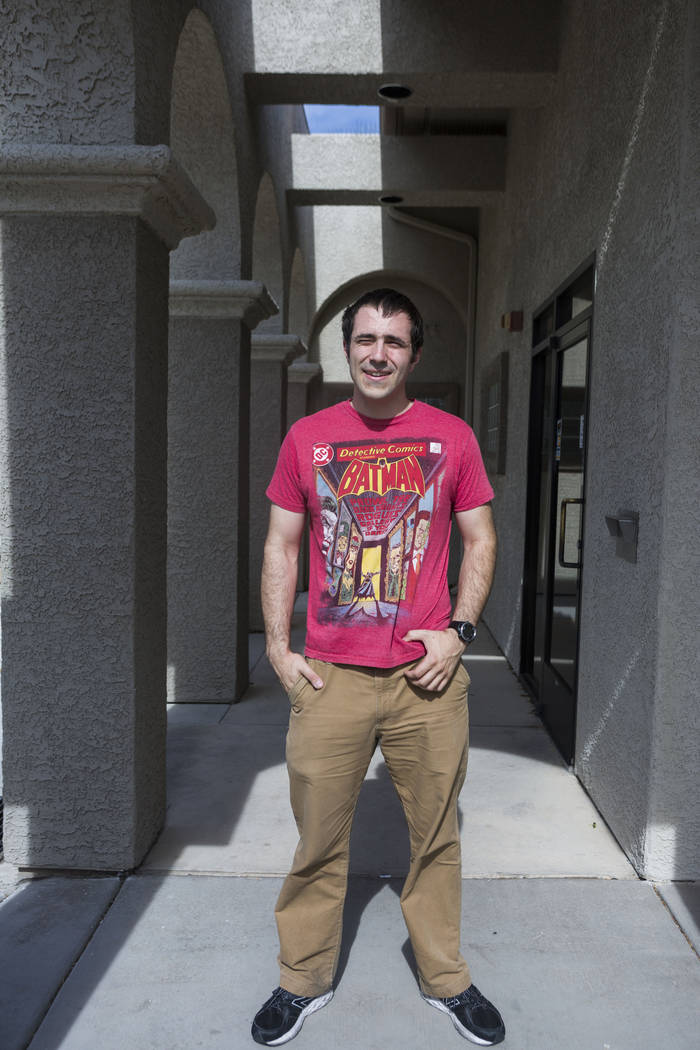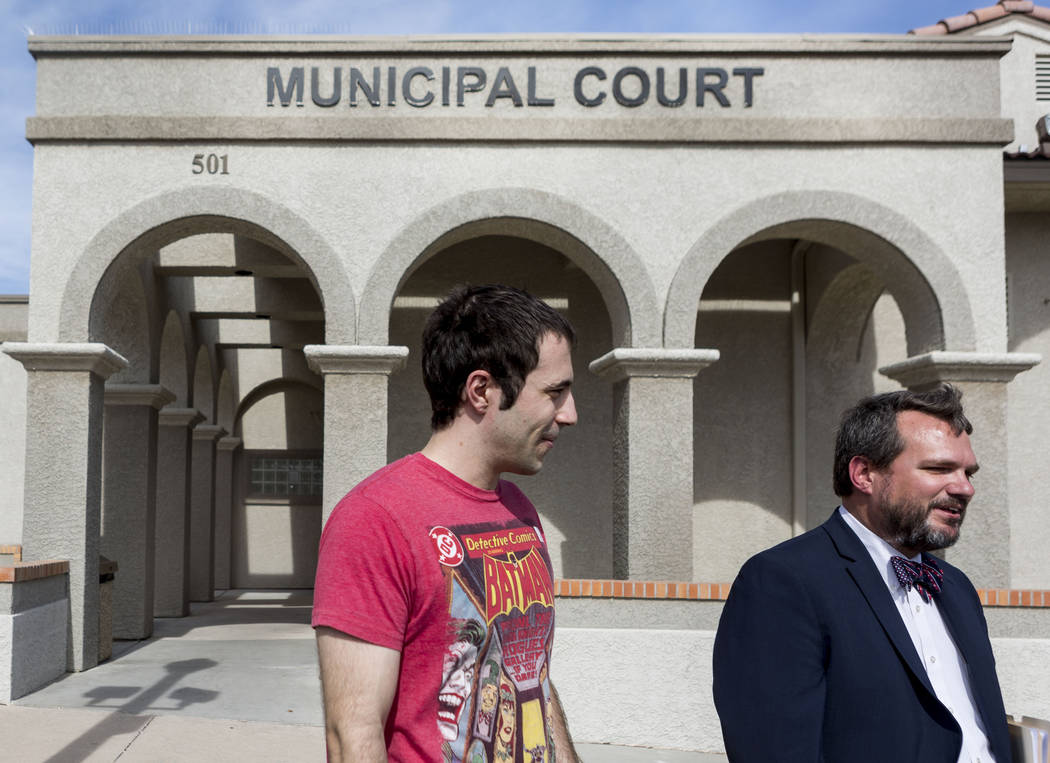 BOULDER CITY — John Hunt's battle against the Boulder City Police Department injected life into a small-town courtroom's afternoon arraignment session Tuesday when his defense lawyer accused authorities of filing criminal charges as retaliation for his client's federal lawsuit.
The lawsuit accused the police department of falsifying a police report and altering a dashboard camera recording of Hunt's 2016 arrest, which occurred after the 29-year-old staged a one-man protest of a crosswalk enforcement exercise set up by law enforcement. The city dismissed the charges in June 2016 but refiled them Monday after the Las Vegas Review-Journal published an article about Hunt's lawsuit.
"Hunt filed a federal lawsuit, and in retaliation, (city attorney David Olsen) refiled these charges," defense attorney Stephen Stubbs told the judge when he appeared in court Tuesday and entered not guilty pleas on Hunt's behalf. "This is crazy."
Both the judge and the prosecutor seemed bemused at Stubbs' claims.
"I have no idea what any of this is," Deputy City Attorney Gary Booker said as he flipped through the criminal complaint filed Monday.
When Boulder City Judge Victor Miller tried to move on to other cases, Stubbs repeatedly returned the topic of debate to Hunt's case.
"You've got to look to whether there's lack of probable cause or there's maliciousness. That's something you need to look for," Stubbs told the judge, who chuckled and said he looked forward to reading the defense motions in the case.
Hunt was ticketed in June 2016. In response, he protested the police detail by crossing the street ahead of the pedestrian decoy used by law enforcement. He was arrested on suspicion of a traffic violation and resisting a public officer. Last week, he filed a civil suit against the city, the Police Department and Sgt. John Glenn, the former interim police chief who arrested him. In the complaint, he cites surveillance footage and forensic audio experts to argue that the police report and the dashboard camera audio recording contain an incorrect version of what occurred during his arrest.
Two forensic audio experts analyzed the dash cam recording turned over to the defense last year and found it to be inauthentic. One of them described it as a "rerecording" in which "selective editing" had occurred in certain areas. Stubbs told the judge Tuesday that he needed three months before the next hearing to do a "substantial investigation."
"You've had a year to do … a substantial enough investigation to file a federal lawsuit," Miller said. He scheduled a pretrial hearing for June 27.
Stubbs said he plans to contact city officials to obtain the original recording, and that he needed to gather more digital evidence before he could proceed with the case.
"You got a whole lot more on this than I do. I haven't read it. I've heard about it, but I haven't read it," said Booker, the prosecutor.
"It would be nice to get the digital discovery," said Stubbs.
"It would be really nice to sit down and talk to you after I've read the file," Booker retorted. "You've seen more than I've seen."
Contact Jenny Wilson at jenwilson@reviewjournal.com or 702-384-8710. Follow @jennydwilson on Twitter.