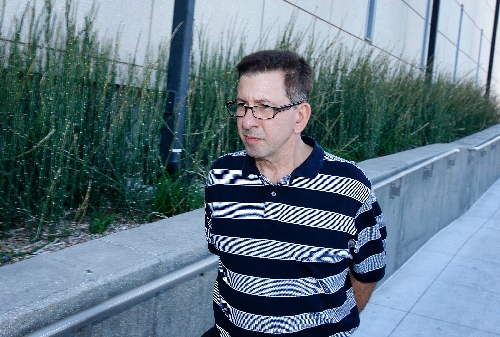 The Clark County coroner has yet to determine the cause of Henderson pediatrician Ralph Conti's death.
Conti's defense attorney Dennis Roberts of Oakland, Calif., said Conti died on Sunday after neck surgery last week at Desert Springs Hospital and Medical Center.
Donna Catterall, a spokeswoman for Foothills Pediatrics in Henderson, said Conti's patients can get appointments with other doctors in the practice.
She said the group includes five physicians and two nurse practitioners in five offices.
"We're still up and running," she said, serving "hundreds of patients."
Roberts said Conti was in a weakened state and depressed after his conviction last month of defrauding chronically ill patients through an experimental stem cell implant procedure.
"He thought the trial was a sham," Roberts said. "He thought it was a horrible miscarriage of justice."
Conti's 86-year-old co-defendant, medical researcher Alfred Sapse, said he was "devastated" by Conti's death.
The experimental procedure involved surgically implanting placental tissue in the abdomens of ailing patients. The theory behind the implant was to allow stem cells in the tissue to migrate to damaged areas of the body and repair them.
Conti was awaiting a February sentencing and faced up to 20 years in prison and maximum fines of $250,000 on each of the fraud counts .