Charges dropped against alleged conspirator in killing of FBI agent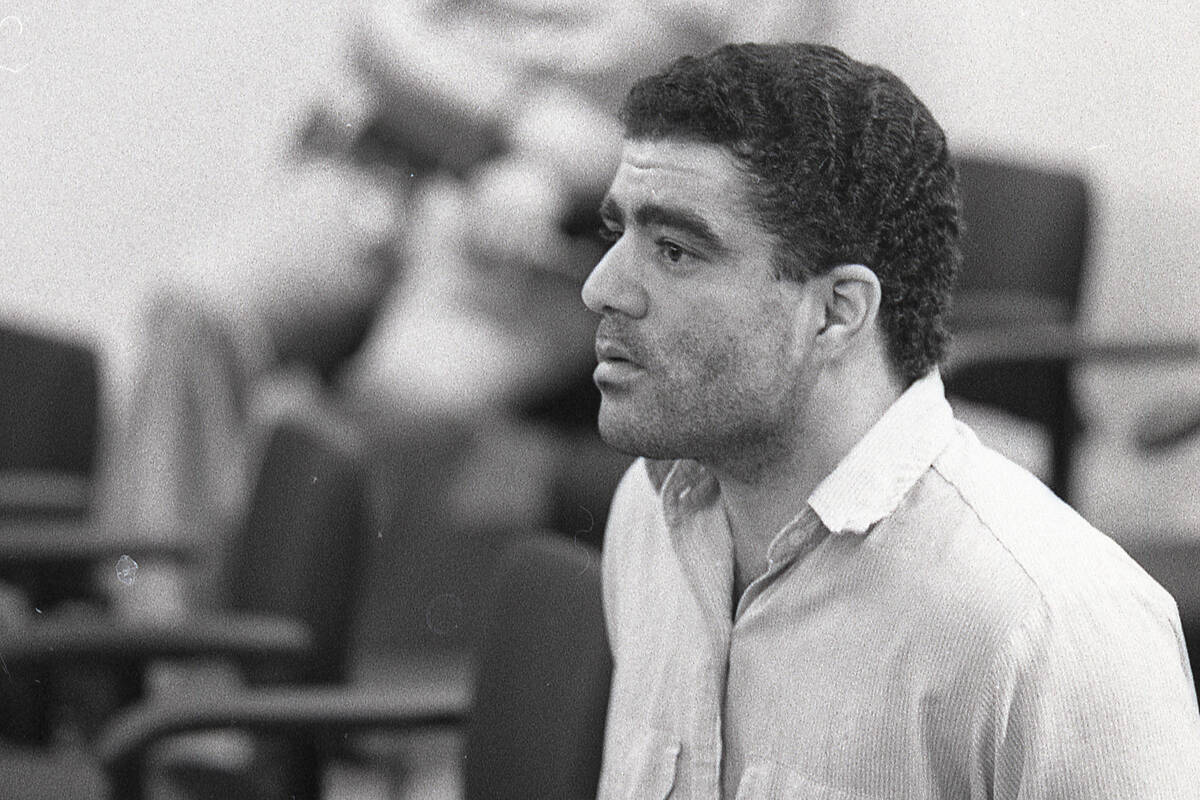 Carlos Gurry has spent more than three decades behind bars after he was convicted of assisting in the 1990 murder of an FBI agent during a Las Vegas bank robbery.
On Wednesday, as attorneys neared a retrial in a case marked by controversy, prosecutors announced they were dropping all charges against Gurry, said defense attorney Christopher Oram. Gurry, 60, was a 27-year-old laundry worker at a Las Vegas hotel when he was accused of acting as the lookout and getaway driver during a robbery that ended in Special Agent John Bailey's murder on June 25, 1990.
Gurry's roommate, Jose Echavarria, was convicted of fatally shooting Bailey and was sentenced to death, Oram said. But both men were later granted a new trial for the case, which included contradicting eyewitness testimony, a judge accused of misconduct, and an FBI agent and key witness against Gurry who was later convicted of manslaughter.
A new trial for Gurry was scheduled to begin Monday. Oram said Chief Deputy District Attorney Marc DiGiacomo did not give a definitive reason for dropping the charges during Wednesday's hearing.
"It became pretty obvious to me that they had a very serious problem," Oram said Wednesday.
DiGiacomo and Clark County District Attorney Steve Wolfson did not respond to requests for comment on Wednesday afternoon.
Tarnished testimony
Bailey, who is the namesake for the FBI's Las Vegas building, was at a Security Pacific Bank branch on FBI business on June 25, 1990, when a man disguised as a woman pulled a gun on a teller. Bailey confronted the man, later identified as Echavarria, and was fatally shot during the struggle.
Oram said that a main issue in the case against Gurry was the testimony of former FBI Agent Edward Preciado-Nuno, who questioned Gurry after the shooting in an unrecorded interview. At trial, prosecutors relied on Preciado-Nuno's testimony to convict Gurry, and the FBI agent told jurors that Gurry was consistently lying, Oram said.
But 20 years after Gurry's conviction, Preciado-Nuno was on trial himself for the slaying of his son's girlfriend in 2008. A jury convicted him of voluntary manslaughter for beating the woman to death with a hammer, striking her a dozen times in the head. During Preciado-Nuno's trial, prosecutors accused him of manipulating the crime scene, Oram said.
"In essence, the State relied upon the prestige and credibility of the esteemed FBI Special Agent Preciado to secure a conviction, but Mr. Preciado's reputation has now been proven to be incredible, manipulative, and in direct disregard for our system of justice," Oram has written in court documents.
Eyewitnesses in the case also gave conflicting stories about the description of a man at the crime scene who police said was Gurry. One witness initially reported that a woman acted as Echavarria's getaway driver, Oram said.
District Judge Jacqueline Bluth granted a retrial for Gurry in 2019, and the Nevada Supreme Court later upheld the decision, court records show.
Alleged misconduct
In July 2018, a panel of 9th Circuit judges affirmed a lower court's decision that Echavarria had received an unfair trial due to the alleged bias of presiding District Judge Jack Lehman. Bailey had investigated him years earlier for possible criminal prosecution over a questionable land deal while Lehman was a member of the Colorado River Commission.
Echavarria's attorneys have argued that it was only after the trial that they were told about the investigation into Lehman, who died in 2017.
On May 17, Echavarria was deemed incompetent and sent to a state psychiatric hospital before he is again able to stand trial, court records show.
Oram said that for the past 30 years, Echavarria never implicated Gurry in Bailey's killing and that Gurry has maintained his innocence.
Gurry is "ecstatic" that his time in prison is coming to an end, Oram said, but he's also wary about what the future holds for him after three decades behind bars.
"I think the reality is fear," Oram said. "I think he has fear of what's to come."
Contact Katelyn Newberg at knewberg@reviewjournal.com or 702-383-0240. Follow @k_newberg on Twitter.