Child abuse charge lands murder suspect back in jail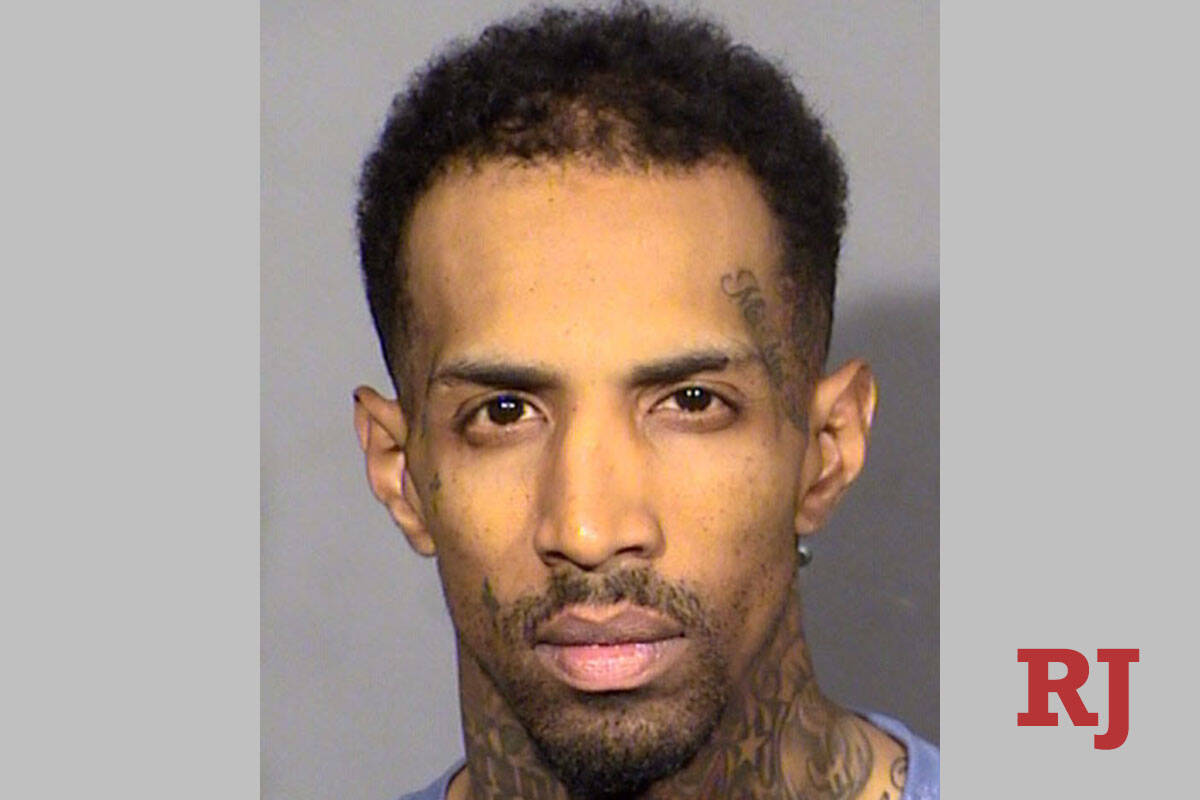 Prosecutors are asking a judge to revoke bail for a man awaiting trial on a murder charge after police said he beat a child with a broom.
Maurice Lopez, 36, was arrested May 2 in North Las Vegas after a woman called police to report Lopez hit one of their children, according to an arrest report from the North Las Vegas Police Department.
"While Maurice was walking downstairs he was visibly upset that (the victim) was screaming and crying," the woman told police. "As Maurice walked into the living room he picked up a broom that was sitting in the kitchen, ignored (another person in the room) walked straight over to (the victim) and hit him on the left side of his body with the aluminum end of the broomstick."
Police said the strike bent the broom, but Lopez denied hitting the child, whose age was not disclosed, with more than his hand.
Lopez is accused of fatally stabbing 24-year-old Eric Tia in the chest on July 22, 2020, with a 4-inch knife. The men were at a two-day pool party at a rented house when a fight broke out, according to an arrest report from the Metropolitan Police Department.
Clark County District Court records indicate Lopez was indicted on one count of murder with a deadly weapon in October 2020, and after five motions to reduce his bail, he posted a $75,000 bond.
Court records show he was released on house arrest Feb. 4, 2022.
On Thursday, prosecutors filed a motion to revoke Lopez's bail, which is expected to be heard by a judge on Monday.
Lopez is being held in the Clark County Detention Center after a North Las Vegas Justice of the Peace ordered him held without bail on one count of child abuse.
Prosecutor Michael Giles said he moved to revoke Lopez's bail after his arrest earlier this month. Public defender Scott Bindrup declined to comment.
Contact Sabrina Schnur at sschnur@reviewjournal.com or 702-383-0278. Follow @sabrina_schnur on Twitter.