Council could instate downtown curfew by Friday
October 1, 2013 - 6:55 pm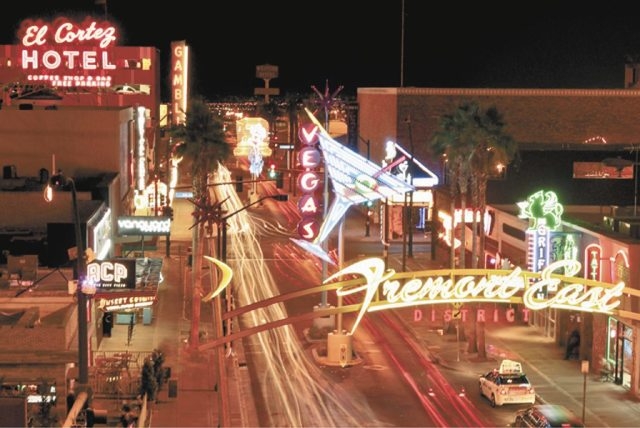 A proposed 9 p.m. curfew for underage people along Fremont Street could be in place by Friday if the City Council upholds a vote Tuesday by its recommending committee.
The committee voted 3-0 to approve the curfew for an area of downtown bounded by Main Street, Maryland Parkway and Bridger and Ogden avenues. The 9 p.m. start time on weekends would be three hours earlier than the citywide midnight curfew for people younger than 18.
The curfew proposal that won unanimous approval by the committee is a greatly pared back version of the original idea from Mayor Carolyn Goodman that was rejected two weeks ago.
The previous version envisioned zone boundaries of Interstate 15, U.S. Highway 95, and Sahara and Eastern avenues.
Critics from the ACLU of Nevada and the Progressive Leadership Alliance of Nevada and recommending committee members Councilmen Bob Coffin and Ricki Barlow said the proposal was overly broad and probably would cause more problems for people in residential neighborhoods surrounding downtown than it solved in the bar and casino district along Fremont Street.
Backers, who included Las Vegas police and some downtown businesses, said it would help combat underage drinking and protect young people from fights and other dangerous activity in the area.
With support from Coffin, Barlow and Mayor Pro Tem Stavros Anthony on the recommending committee plus Goodman, the bill sponsor, the amended curfew would have the four votes needed to pass.
Under the ordinance, people younger than 18 would need to stay out of the curfew zone from 9 p.m. to 5 a.m. on weekends or face a possible $300 fine for a first offense.
The ordinance contains exceptions for underage people traveling to and from jobs, approved social or organized activities, or with a parent or guardian.
Although the proposed curfew zone was pared back some say it doesn't address the issue of broadening the appeal of downtown Las Vegas beyond that of a place for adults to drink heavily at clubs and casinos.
"It just seems like people want to sweep all of our problems under our new, shiny bars," said Laura Martin of the Progressive Leadership Alliance of Nevada. "But the problems still exist."