DA will not proceed with case against ex-Las Vegas police officer
Updated August 1, 2018 - 7:30 pm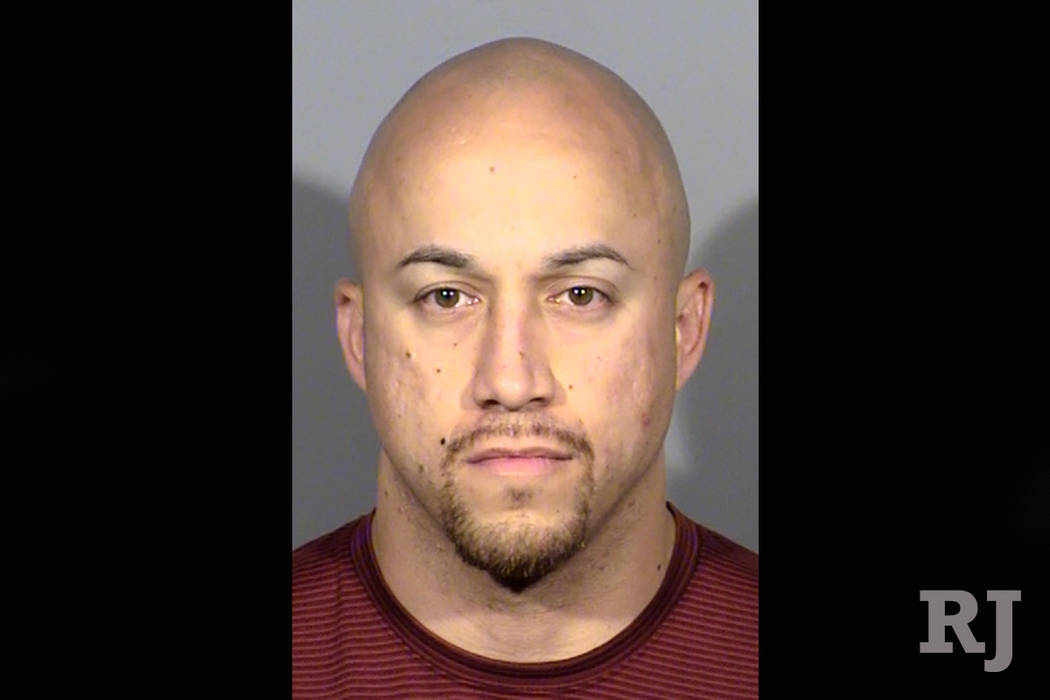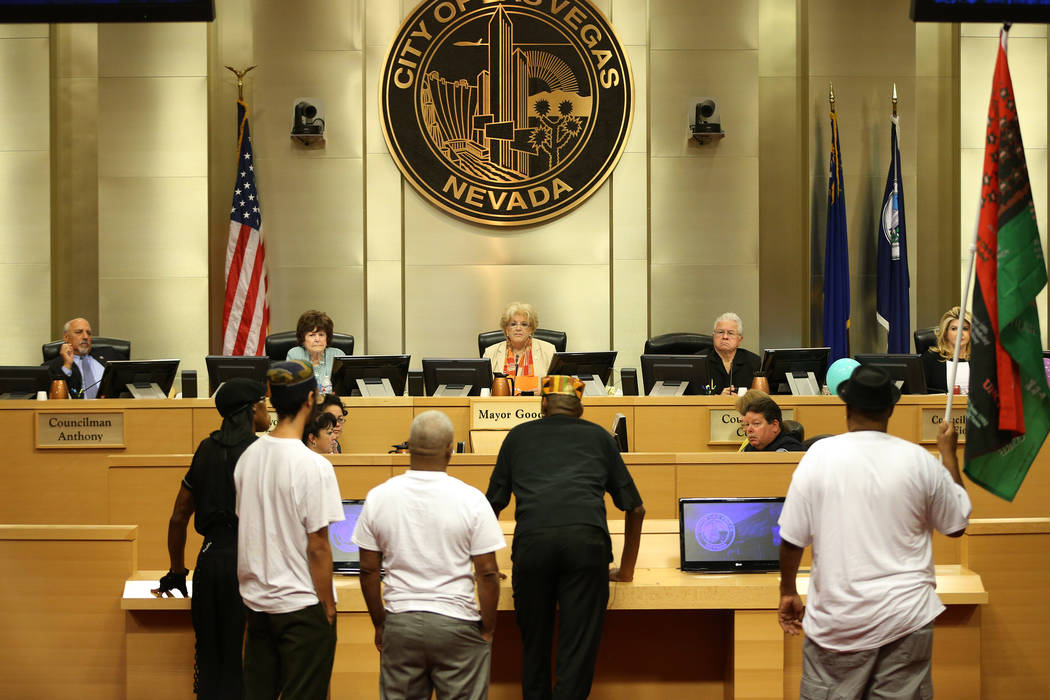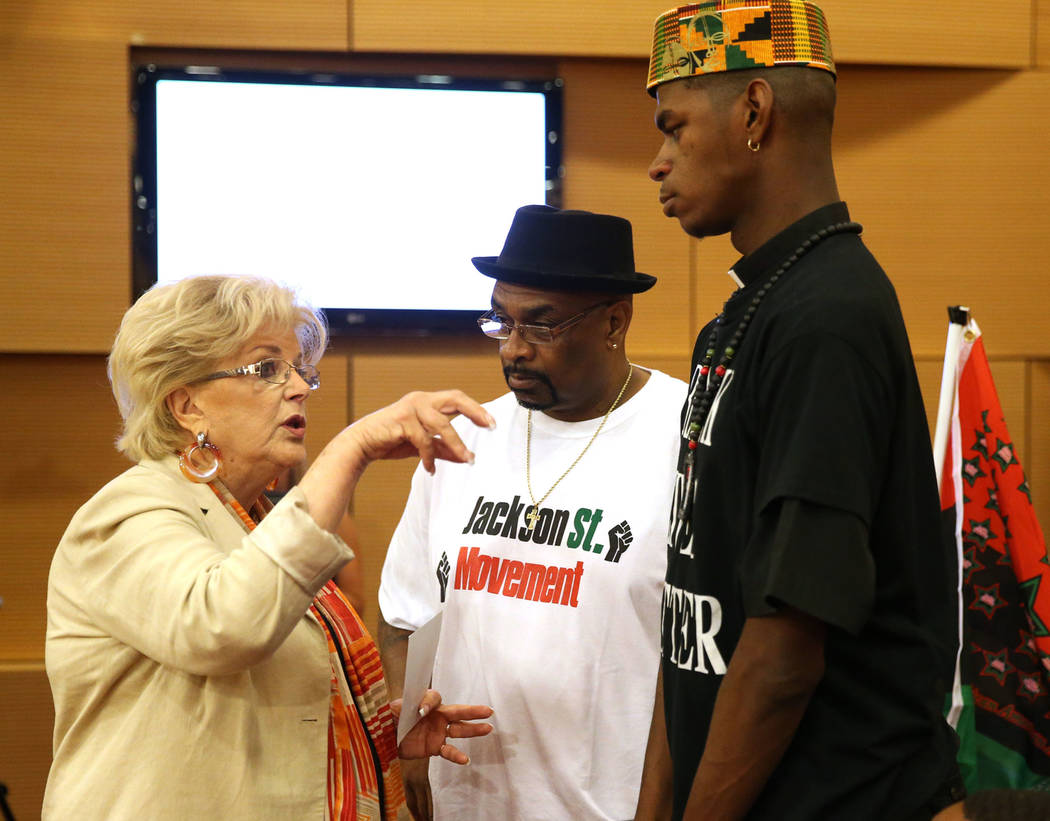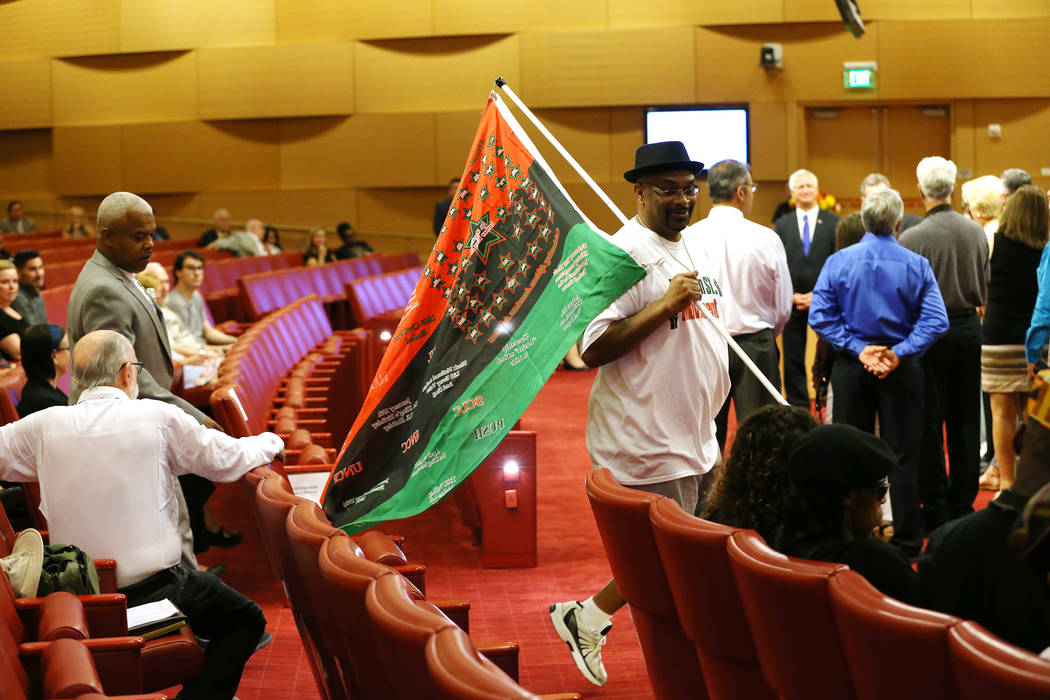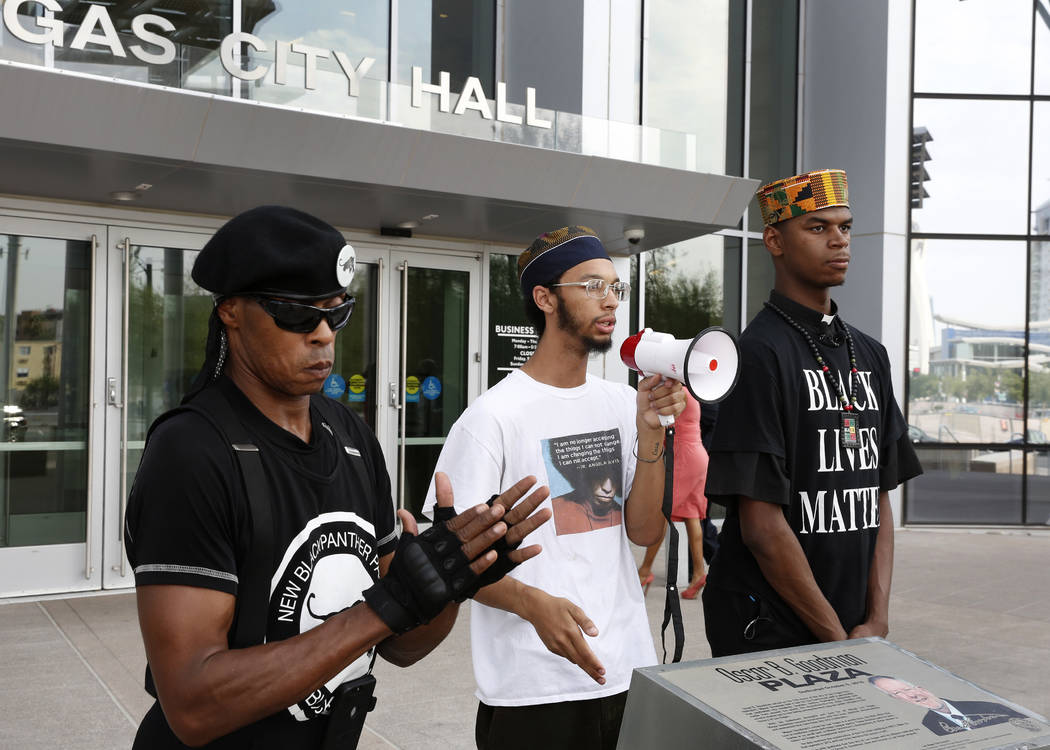 The Clark County district attorney's office announced Wednesday that it will stop pursuing criminal charges against a former Las Vegas police officer in the 2017 death of an unarmed man on the Strip.
Last week, a grand jury decided not to indict former Metropolitan Police Department officer Kenneth Lopera in the death of 40-year-old Tashii Brown. District Attorney Steve Wolfson's office charged Lopera last year with involuntary manslaughter and oppression under color of office before the case was referred to a grand jury in March.
"I thank Steve Wolfson for doing the right thing," said Steve Grammas, president of the union that represents Metro's rank-and-file officers, after Wednesday's announcement. The union represented Lopera during the criminal case.
After news broke last week of the decision not to indict, Wolfson told the Las Vegas Review-Journal that his office was "exploring further options."
Brown's mother continues to pursue a federal lawsuit over his death.
"As the mother of yet another innocent person killed by a Metro officer, Trinita Farmer is aware of the long history of the DA's office to refuse to put on a public preliminary hearing in Las Vegas killer-cop cases," the woman's attorney, Andre Lagomarsino, said in a statement Wednesday.
According to the statement earlier in the day from the district attorney's office, prosecutors are requesting a public review of evidence in the case. The hearing is expected to happen within 60 days, according to the statement. Such hearings are routinely held when police kill someone.
"A fact finding review is a half measure designed to placate the public," Lagomarsino's statement said. "Trinita remains shocked and traumatized by the way her son Tashii was so brutally killed by Metro Officer Kenneth Lopera. She looks forward to a complete presentation of the case in United States District Court."
Longtime Nevada civil rights advocate Gary Peck said the district attorney's office has long resisted criminal justice reform, and part of that legacy is a refusal to take "political heat" by holding police officers accountable for bad behavior.
"For those of us who believe that our justice system should be fair, unbiased and transparent, this utterly predictable affair has been dispiriting," Peck said Wednesday.
Wolfson could not be reached for comment on the decision to drop the prosecution, but according to the statement from his office, a grand jury listened "to many hours of testimony over several days from numerous witnesses."
"Considering the fact that a Grand Jury did not find slight or marginal evidence to support a criminal charge, it is highly improbable that a crime could be established beyond a reasonable doubt.
"Prosecutors are guided by rules of ethics. One such rule provides that a prosecutor shall not proceed with a prosecution if, in good faith, there is a belief that a charge could not be proven beyond a reasonable doubt," according to the statement.
Brown approached Lopera inside The Venetian on May 14, 2017, before taking off down an employee-only hallway. Body camera footage showed Lopera chasing Brown and eventually catching up to him outside, where the officer suspected he was trying to steal a truck.
Lopera shocked Brown with a Taser seven times, punched him in the head repeatedly, and placed him in a chokehold for more than a minute.
Brown died of asphyxia due to police restraint, the Clark County coroner's office said. An enlarged heart and methamphetamine use contributed to his death, the coroner's office said. His death was ruled a homicide.
Lopera, then 31, was arrested after the encounter and retired from the police force. Brown would not have faced charges if he had survived, police said.
The officer's defense argued that Brown's drug use and enlarged heart, coupled with the totality of the event, caused his death.
A hearing in the criminal case is scheduled for Thursday morning.
The Review-Journal is owned by the family of Las Vegas Sands Corp. Chairman and CEO Sheldon Adelson. Las Vegas Sands operates The Venetian.
Contact Blake Apgar at bapgar@reviewjournal.com or 702-387-5298. Follow @blakeapgar on Twitter.
Related
Pro-police group's role questioned in prosecution of Las Vegas officer
June hearing set for Las Vegas officer charged in Tashii Brown death
'We will work together'
A grand jury's decision not to indict officer Kenneth Lopera spurred a small protest Wednesday morning outside Las Vegas City Hall. The small group later addressed the City Council.
"We don't understand why he wasn't indicted," Stretch Sanders told the council.
The group also voiced concerns about conditions in Las Vegas' Historic Westside, a historically black area.
"I think what you said is spot on, and we're not shying away from nothing in Ward 5," said Councilman Cedric Crear, who represents the neighborhood. "I promise you we will work together."
Later in the day, prosecutors announced that they will stop pursuing a criminal case against Lopera.
—Jamie Munks