David Copperfield takes witness stand in Las Vegas trial — VIDEO
Updated April 18, 2018 - 6:01 pm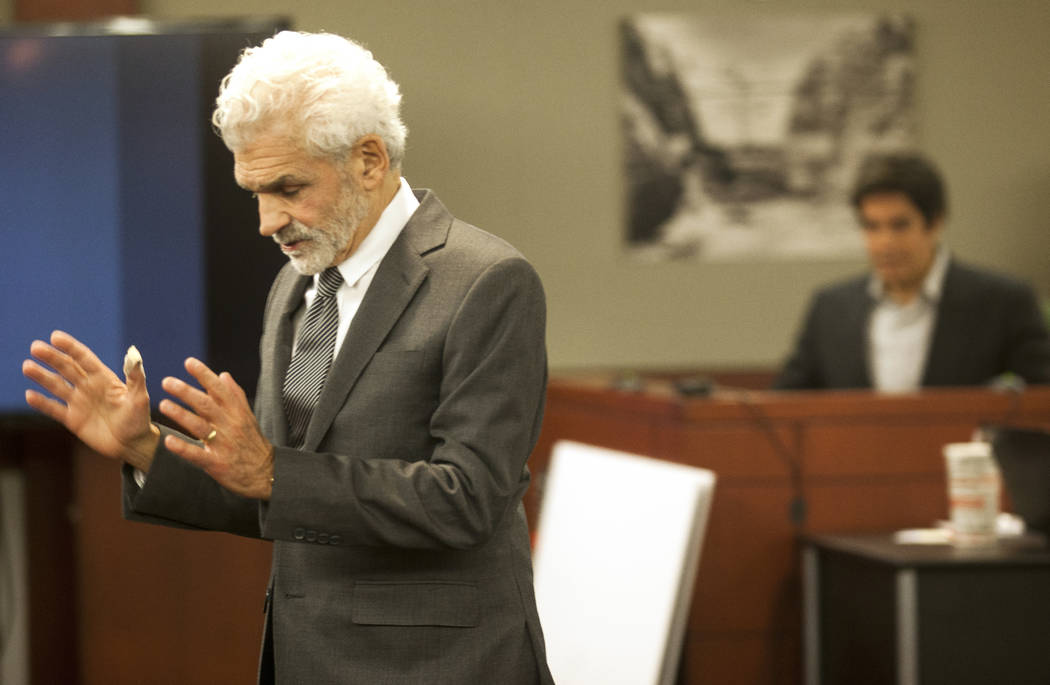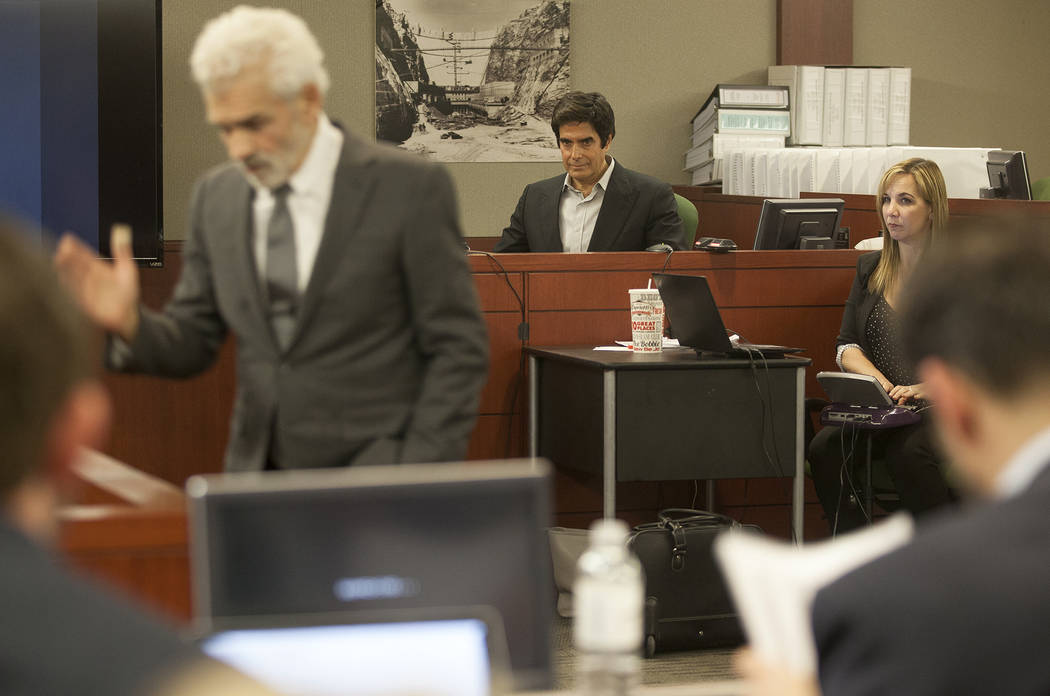 Illusionist David Copperfield stepped onto a Las Vegas stage Wednesday where deception is forbidden: the witness stand.
Copperfield's court-ordered revelation of his "Lucky #13" illusion came in a civil trial over an audience member's slip and fall during a Las Vegas show in 2013.
Copperfield's first hour of testimony began with the lawyer for British tourist Gavin Cox playing video of the trick.
As giant transparent balls are tossed into the crowd, Copperfield jokes about making husbands disappear and warns that "bruises can take place, so if you don't want to play sit down." Audience members who select balls are called onto the stage.
"We're going to send you all to hell," Copperfield tells the participants. "This is like going on vacation, only hotter, with more familiar faces."
Cox sued the magician, the MGM Grand and others after he fell while participating in the trick in which audience members appear to vanish while standing behind a giant curtain. In reality, they're whisked away and escorted outside the property.
Cox was injured after a fall as stagehands with flashlights guided him offstage and into dark walkways through the resort.
His lawyer, Benedict Morelli, asked Copperfield, "Do you agree that certain things during the route can be dangerous?"
"I don't agree with that," Copperfield replied.
At times during his testimony, Copperfield spoke so softly that an attorney requested that the judge ask him to speak up.
The repartee with Morelli grew edgy as the lawyer tried to get the entertainer to respond with one-word answers.
"If somebody participated in the 13 illusion, and they were injured, it's their fault, not yours, yes or no?" Morelli asked.
Copperfield said, "I can't answer that as a yes-or-no question. It would depend on what happened. If I did something wrong, it would be my fault."
The lawyer repeated his question several times.
"I'm trying to get the truth to the jury," Copperfield said.
While the particulars of Lucky #13 have been exposed, District Judge Mark Denton has ruled that the courtroom would be closed if lawyers probe into the secrets of other tricks.
Copperfield told jurors he did not find out about Cox's injury until a year later, when he was sued. Earlier in the trial, Chris Kenner, a fellow magician and the show's executive producer, testified that on the night of the fall he was told Cox's injury was not serious.
A chef in England at the time, Cox had flown to Las Vegas for a birthday celebration and to see Copperfield perform. When Cox and his wife returned to Britain after the November 2013 visit, he suffered from chronic pain, headaches and confusion, and a scan showed a lesion on his brain, his lawsuit against the MGM Grand and the illusionist contends.
Cox's lawyers have called the performance an "accident waiting to happen." At the time of the fall, parts of the MGM Grand were under renovation, and a dumpster had been placed on the route volunteers used to leave the stage, Morelli said during opening statements last week.
On Wednesday, Morelli asked Copperfield if construction dust could cause an injury.
"I would agree with you," Copperfield said, "but there wasn't construction dust in the way."
The lawyer's questions then focused on a 20-by-8-foot dumpster and whether Copperfield spotted it when he "fast walked" the escape route prior to the show.
"I probably noticed the dumpster. It's a big thing," Copperfield testified. "It's next to the path. It's not in the path."
Copperfield's testimony is scheduled to resume next week.
Contact David Ferrara at dferrara@reviewjournal.com or 702-380-1039. Follow @randompoker on Twitter.