Disbarred Las Vegas lawyer gets prison term for pot business scam
Updated March 13, 2018 - 1:54 pm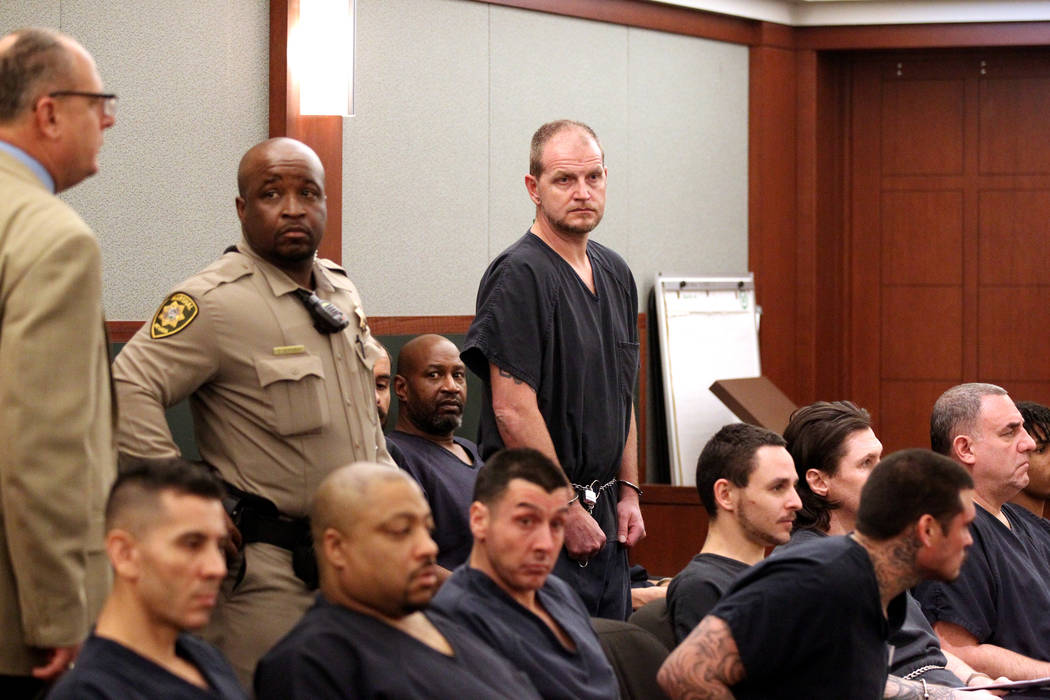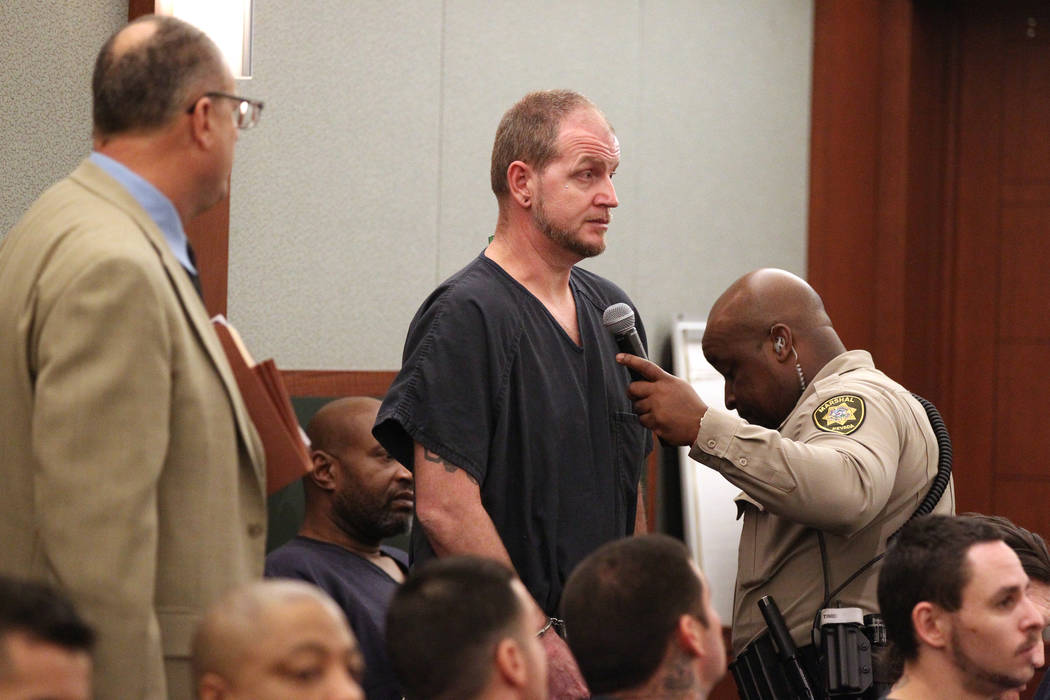 A disbarred Las Vegas attorney was sentenced Tuesday to between two and five years in prison for scamming people into investing thousands of dollars in a fake medical marijuana company.
"I'm sorry, and I'm willing to take responsibility," Easton Harris, 42, told District Judge Michael Villani.
Harris, 42, previously pleaded guilty to theft and conspiracy to commit theft. Villani followed the terms of the plea agreement in sentencing the defendant.
Lisa Ashby, one of those who fell victim to the scam, testified Tuesday that as a result of losing $92,500 to Harris, she suffered from post-traumatic stress disorder and had to undergo counseling. Because of her mental health issues, she lost her job as a prenatal nurse at a hospital.
"Easton K. Harris, I would like to say that I appreciate the apology, but that doesn't weigh very heavily in my situation," she said. "I have lost pretty much everything that I have."
Phillip Quayle, who loaned Harris money for the fake business, also testified before the sentencing.
"The amount of money that Easton Harris stole from me speaks for itself. Also, he was a liar," Quayle said. "I've lost my retirement."
Deputy Public Defender Bryan Cox urged the judge to adhere to the terms of his client's plea agreement.
"He can't undo what's happened. He voluntarily gave up his license without a hearing," Cox said. "That's not a slap on the wrist. That's a sentence there that he'll have to serve."
In December 2015, Harris was suspended by the State Bar of Nevada.
He was disbarred in June after more than 100 professional conduct violations involving at least 23 clients. The State Bar said Harris either charged his clients fees, then failed to do the work he promised, or collected their money for safekeeping and spent it.
According to a Las Vegas police arrest report, Harris and Jonathan Peirsol reached out to at least three acquaintances who did not live in Las Vegas about investing in Sin City Organics LLC — a fake medical marijuana cultivation center and dispensary.
The company was registered through the Nevada secretary of state's office, but the company never existed.
On Tuesday, Villani ordered Harris to pay the $92,500 in restitution to Ashby and $75,000 to Quayle, as well as over $1,000 in extradition fees. After his indictment last year, Harris was released on his own recognizance and disappeared.
He received credit toward his sentence for the 196 days he already has served.
At the time of the indictment, Peirsol was in federal custody in a separate case, and Clark County District Court records indicated that he would need to be extradited.
Contact Briana Erickson at berickson@reviewjournal.com or 702-387-5244. Follow @brianarerick on Twitter.