Disciplinary hearing set for Family Court judge
Updated February 2, 2018 - 9:11 pm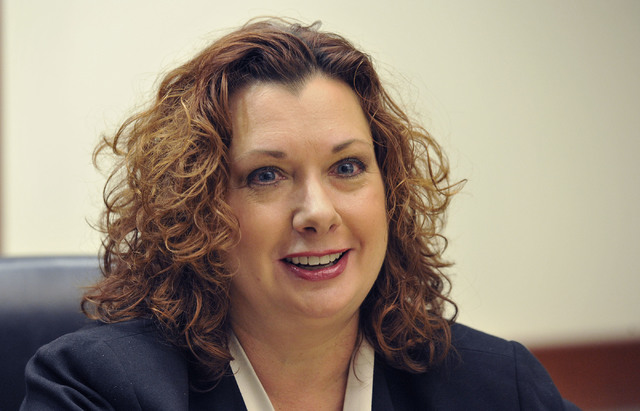 A disciplinary hearing has been set for Family Court Judge Rena Hughes to address allegations that she improperly held a mother in contempt of court during a custody battle.
At a hearing in June 2016, Hughes awarded a girl's father temporary custody, then threatened to send the girl, who cried during the court proceeding, to Child Haven, a shelter for abused and neglected children, if she refused to go with her father, according to a formal statement of charges from the Nevada Commission on Judicial Discipline. The judge did not give a reason for the contempt order, according to the commission's complaint.
Hughes told the girl that Child Haven was akin to jail for kids.
The commission stated that Hughes violated judicial canons, including "failing to be patient, dignified and courteous to litigants," and "failing to promote confidence in the judiciary."
In response to the charges, a lawyer for Hughes, Bill Terry, denied the allegations and pointed to various mitigating factors including the judge's "good character and good reputation, her lack of a prior disciplinary record, the absence of a dishonest and selfish motive," and cooperation with a judicial ethics panel.
"What this case really involves is parental alienation and an attempt to manipulate the court in an effort to deny a parent the right to see their child," Terry told the Las Vegas Review-Journal.
"What isn't part of the complaint is that this case had a huge, long history of the parents fighting for the child to the point where the child was refusing to comply with what was a court order," he said. "The court has to act in the best interest of a minor child, and the best interest of the minor child was that she had contact with both her natural father and her natural mother."
Hughes is scheduled to appear before the commission on May 29.
Meanwhile, another Family Court judge, William Potter, has completed his two-month suspension and is abiding by the terms of disciplinary action taken against him in November, according to Paul Deyhle, the commission's executive director.
Contact David Ferrara at dferrara@reviewjournal.com or 702-380-1039. Follow @randompoker on Twitter.