DMV, Las Vegas court join forces in pilot program to help drivers clear violations
January 25, 2017 - 8:32 pm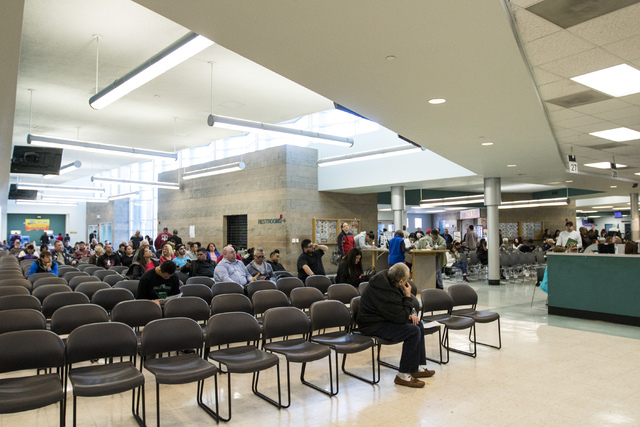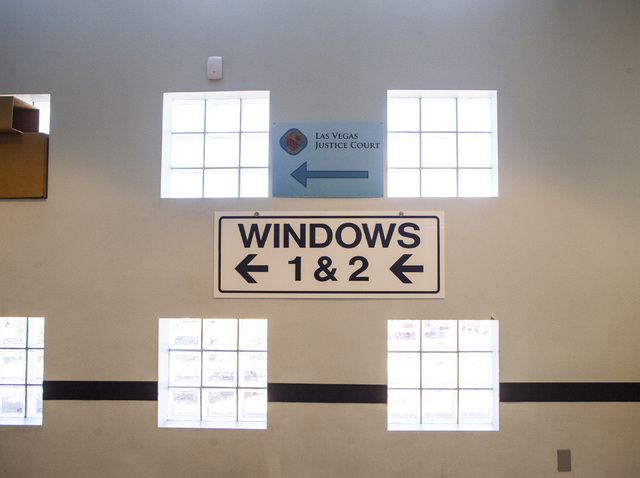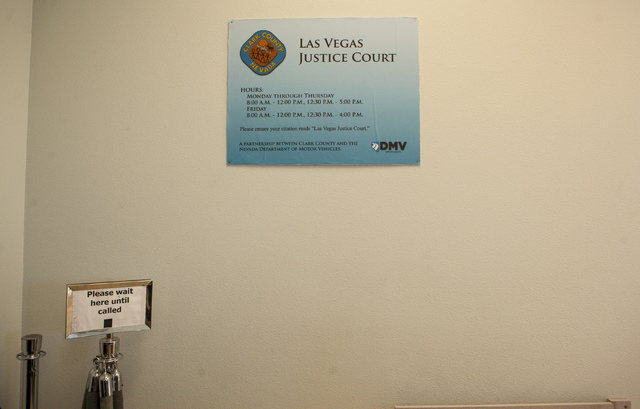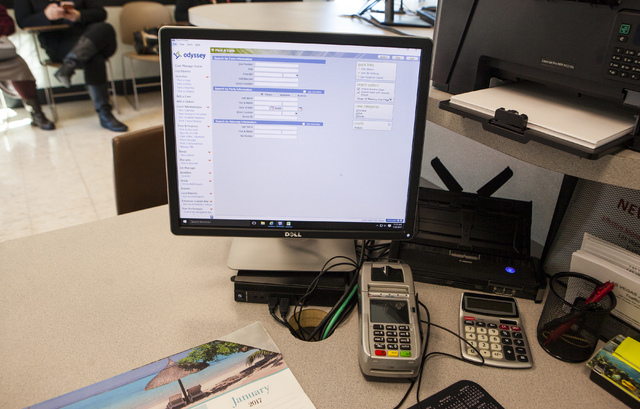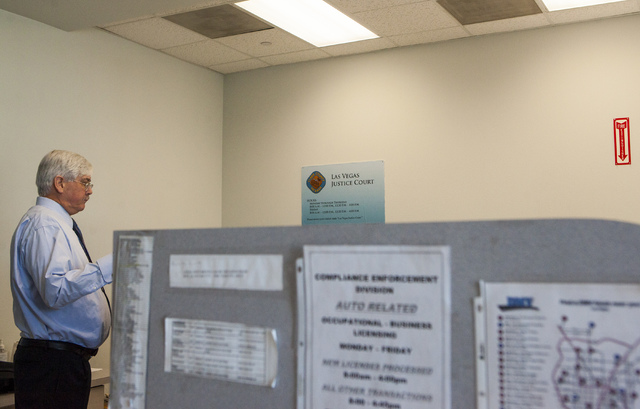 Las Vegas Justice Court and the state Department of Motor Vehicles are partnering in a pilot program that allows drivers to pay ticket fines while at the DMV's Flamingo branch.
The branch, at 8250 W. Flamingo Road, offers expedited service for people who need to pay fines in order to get their licenses reinstated.
"Many people don't realize that an unpaid traffic ticket results in an arrest warrant and driver's license suspension. They are caught by surprise at the DMV," Sherri Parris, court division administrator, said in a statement. "Clearing the case at the DMV is not only a great convenience for the motorist, it also helps them avoid illegal driving and a possible arrest."
Before the program began Jan. 9, drivers who discovered their licenses had been suspended had to travel downtown to Justice Court to pay fines and have their licenses renewed or reinstated.
"A lot of them will be driving illegally if their license is suspended," DMV spokesman Kevin Malone said. "We're keeping those people off the road, and it saves the DMV a lot of time, too."
Now, through a satellite Justice Court window, drivers can sort out their violations with the proper officials right at the Flamingo branch. Already, as many as five to seven cases a day are being serviced at the location, Malone said.
The pilot program, which runs through July 7, handles only Justice Court citations, which are issued in incorporated areas of the valley. If the program succeeds, officials hope to expand it to other DMV locations.
Customers already have expressed satisfaction.
One woman, disabled and retired, told court administrator Kim Kampling of the difficulty she'd had getting downtown to take care of a fine.
"She came here and took care of her business, and did everything she needed to do," Kampling said. "She was very happy."
As Malone put it, "It's just a win all the way around."
Contact Brooke Wanser at bwanser@reviewjournal.com. Follow @Bwanser_LVRJ on Twitter.