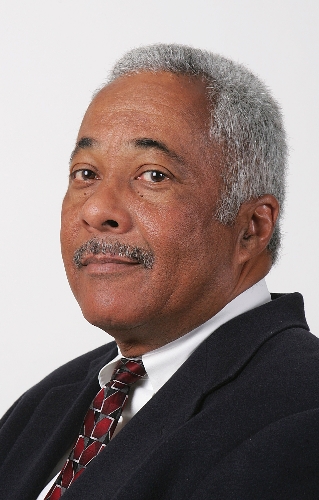 Michael Douglas is the new chief justice of the Nevada Supreme Court, taking over the leadership role at a critical time.
Public information officer Bill Gang in a statement noted Douglas is the first African-American to serve on the high court, and "will serve as chief justice during what is expected to be a contentious" year in the Legislature, which faces a potential $3 billion budget shortfall, the largest deficit in state history.
The court's focus "will be on seeking sufficient funding to do what we are required to do," Douglas said, "just like everybody will be doing."
Douglas, 62, hinted that the budget crisis could compromise the pursuit of justice in Nevada.
"The court's role is to resolve legal disputes fairly, impartially and in a timely manner," he said. "Nevadans want to be safe. They want the courts to determine guilt or innocence of those charged and make sure the guilty are dealt with appropriately.
"With the budget cuts the courts have already endured, it is increasingly difficult to fulfill our constitutional role. Certainly we acknowledge the budgetary difficulties in Nevada and will do our part, as we always have."
Douglas said the judiciary is a good steward of public funds, noting that though its budget was cut, the high court reverted millions of dollars to the general fund. It was hoped the court would get that money back if voters in November approved a constitutional amendment to create an intermediate appellate court. The measure passed in Clark County but failed when voters in every other county rejected the change.
A statement from outgoing Chief Justice Ron Parraguirre said the state's courts continue to struggle with one of the highest caseloads in the nation, "yet have resolved most cases in a timely manner."