Driver arrested after pickup strikes Las Vegas police officer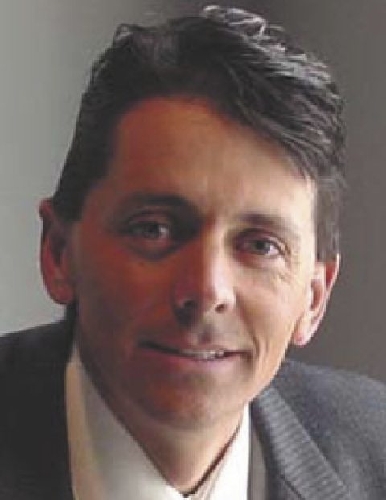 A Henderson man was arrested on suspicion of drunken driving Thursday morning after he drove his truck into a Las Vegas police officer investigating a separate drunken driving accident.
Brandon A. Potts, 42, was arrested on suspicion of DUI causing substantial bodily harm after the 1:35 a.m. collision on Las Vegas Boulevard South, near Town Square.
Police said a 54-year-old motorcycle officer was parked near the median of Las Vegas Boulevard and was investigating a single-vehicle crash involving a 2001 BMW. Police said a woman, who later was cited for DUI at University Medical Center, had crashed the BMW into the median and had suffered minor injuries.
During the investigation, Potts' 2009 Chevrolet Silverado struck the officer from behind, throwing him about 50 feet, police said. A second motorcycle officer witnessed the accident .
The first officer, who was not identified, was taken to UMC with a skull fracture, a dislocated knee, a fractured vertebrae, two broken ribs and a punctured lung, police said. Police said he was in serious condition but was expected to recover.
Sgt. Richard Strader, an investigator with the Metropolitan Police Department's fatal-accident detail, said the crash frustrated officers. With the two DUI accidents, Strader said, two more people were arrested on suspicion of DUI after being stopped driving through the second accident scene.
"He's out there investigating a DUI accident, and then he's struck by someone else who is allegedly impaired," Strader said. "There's no reason for it."
Strader said the incident was a reminder to citizens not to drive after consuming any amount of alcohol.
He added that citizens are required to change lanes if they see an officer stopped on or off a roadway, both on side streets and highways.
"They need that cushion area," he said. "Officers are trained to keep their heads on a swivel, but sometimes there's nothing they can do."
Potts was arrested at the scene and booked at Clark County Detention Center on the charges.