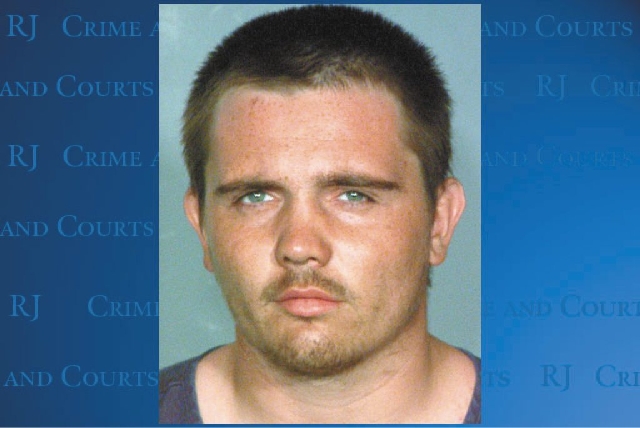 The driver of a car that crashed into a restaurant and injured 10 people Monday afternoon has been arrested on driving under the influence charges.
Gage Lindsey, 18, was booked Tuesday at the Clark County jail on charges of driving under the influence causing substantial bodily harm, felony reckless driving and felony hit and run.
Lindsey was driving a 1993 Lexus LS400 about 12:30 p.m. Monday when he struck a median, crashed into two other vehicles and drove into the outdoor courtyard of the Egg & I at 4533 W. Sahara Ave., near Decatur Boulevard.
The Lexus crashed through the restaurant's window, where it finally stopped.
Ten people were hospitalized. Four people eating in the courtyard — three adults and one child — were pinned under the car.
The injuries ranged from minor to critical, but everyone was expected to survive, authorities said.
Lindsey and his passenger, 21-year-old David Roldan, tried to run from the scene but were stopped by patrons of the restaurant, Las Vegas police said.
Lindsey did not take any field sobriety tests and passed his alcohol breath test at the jail, but detectives suspect he had been using drugs before the crash, according to his arrest report.
He told police he blacked out before the crash and appeared groggy in the hours afterward. He told police he didn't know what day it was.
When he tried to leave the scene, witnesses told police that Lindsey tried to throw away a pill in a plastic bag that he said was Xanax.
Blood and urine samples were taken from Lindsey after the arrest.
The results were not known on Tuesday.
His first court appearance was scheduled for today in Las Vegas Justice Court.