Driver who struck stranded U.S. Highway 95 motorist faces DUI charge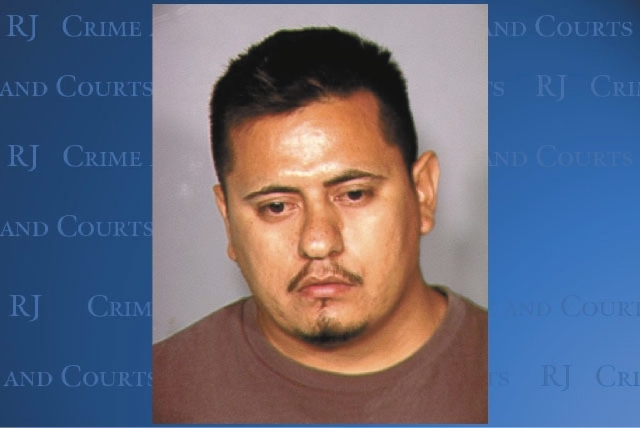 The man who was arrested after police allege he struck a motorist changing a tire on U.S. Highway 95 near Tropicana Avenue Monday was identified as 28-year-old Victor Omar Garcia-Rodriguez.
The male motorist was changing a tire in the far-right shoulder of southbound U.S. 95 when the Nissan Titan pickup driven by Garcia-Rodriguez slammed into the back of the stopped GMC pickup, according to the Nevada Highway Patrol report released Tuesday.
The force of the collision sent the GMC across three lanes of traffic and into the center median.
A Las Vegas police officer who had been on scene told Nevada Highway Patrol that the victim was lying unresponsive in the road and bleeding from his head. Crews performed CPR before transporting the victim to Sunrise Hospital and Medical Center.
As of Tuesday night, the unidentified victim was still in critical condition.
Garcia-Rodriguez told officers that he had fallen asleep while driving and woke up after the crash. According to the report, he was slurring his speech and fumbling about while being questioned by a Nevada Highway Patrol trooper. A strong smell of alcohol was noticed as well, the report said.
Garcia-Rodriguez was booked on charges of DUI and failure to maintain a travel lane.
Contact reporter Colton Lochhead at clochhead@reviewjournal.com or 702-383-4638. Follow him on Twitter @clochhead44.