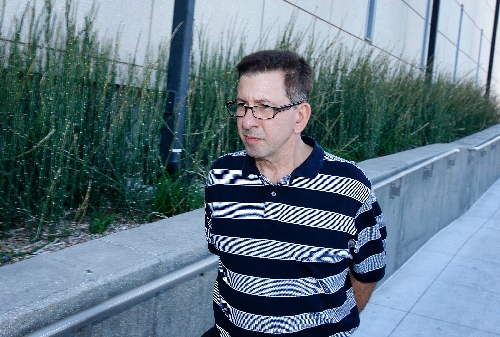 An embattled Henderson pediatrician awaiting sentencing on multiple fraud convictions died Sunday afternoon, said Clark County Coroner Mike Murphy.
Murphy confirmed Ralph Conti, 51, died at Desert Springs Hospital and Medical Center.
Murphy did not know why Conti died. He said his death will be investigated.
A federal jury in November convicted Conti and co-defendant Alfred Sapse, 86, a medical researcher, of defrauding chronically ill patients through an experimental stem cell implant procedure.
Conti practiced medicine locally since 1990.
Conti and Sapse were each convicted of one count of conspiracy to commit mail fraud and wire fraud. Conti was also found guilty of two counts of mail fraud and two counts of wire fraud. Sapse was convicted of an additional seven counts of mail fraud and 11 counts of wire fraud.
Conti faced up to 20 years in prison and maximum fines of $250,000 on each of the fraud counts.
Senior U.S. District Judge Kent Dawson allowed Conti to remain free pending sentencing in February.
The experimental stem cell procedure involved surgically implanting placental tissue in the abdomens of ailing patients. The theory behind the implant was to allow stem cells in the tissue to migrate to damaged areas of the body and repair them.
On a Facebook page in support of Conti on Sunday, patients, friends and family members expressed their condolences.
Late Sunday night, 159 people "liked" a post mourning Conti's passing. A woman who posted under the name Caroline Amanda Tibbitsm wrote: Conti was a wonderful doctor and man. She added she trusted her children 100 percent in his care.
Contact reporter Antonio Planas at aplanas@reviewjournal.com or 702-383-4638.