Estate of fatally shot woman sues Las Vegas apartment complex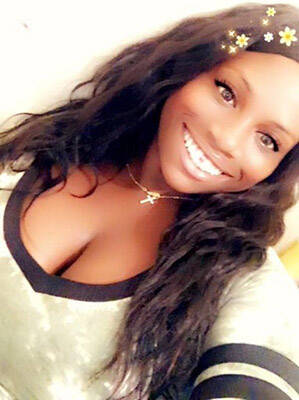 The estate of a woman killed in 2021 has filed a lawsuit against the owners and managers of an Las Vegas apartment complex where a person feuding with her friend fired shots into her car, striking the victim in the head and back.
Attorneys representing the estate of Ashley Marilyn Green on Wednesday accuse Amusement Pine LLC and Westland Real Estate Group, both of Long Beach, California, with wrongful death and negligence in her death.
Claims of carelessness
The lawsuit claims the defendants, as owners and managers of the Solaire Apartments, at 1750 E. Karen Ave., were careless and failed to provide adequate security, training and supervision of its employees leading up to the fatal shooting on Oct. 30, 2021.
"Prior to the murder of Ashley Marilyn Green, defendants had actual and constructive knowledge of the need to patrol, secure, inspect, manage, and control access to the (complex), and to deter criminal activity from entering or occurring on the premises; but, failed to exercise ordinary care to do so," the lawsuit states.
Numerous reports had been made about criminal activity at or in the vicinity of the Solaire complex in the last five years "including but not limited to, murders, assaults, and other instances of violent crime," leaving guests at the complex facing "a substantial risk of becoming victims to violent attacks," according to the litigation.
The lawsuit, filed in District Court by the J. Cogburn Law firm in Henderson on behalf of Lisa Jones, the estate's court-appointed administrator, requests that a judge award more than $15,000 in damages to Green's heirs, her two minor children.
Phone calls placed at the offices of Amusement Pine LLC and Westland Real Estate Group were not returned Thursday.
Kyle Jackson, the Atlanta, Georgia-based co-counsel and spokesman for the plaintiffs, declined to comment.
The two men criminally charged in Green's death, Dravion Griley, 23, and Kaveon Phillips, 20, remain in custody at the Clark County Detention Center, jail records show.
Dispute at complex
According to court documents filed in March by the district attorney's office in the criminal case, Griley in 2021 was upset with an acquaintance, Lorenzo Chappell, a resident of the Solaire Apartments and a friend of Green's, over Chappell questioning Phillips about the alleged theft of funds from a COVID pandemic-related Payment Protection Plan loan.
Griley, prosecutors said, warned Chappell in March or April 2021 not to enter the area called the "1500s," apartment buildings next to the Solaire complex, known as the "1750s," on East Karen Avenue.
When Chappell did walk through the 1500s on his way to the Solaire a day later, he saw Griley, in the driver's seat of a Chrysler model 200, lift a firearm and shoot about five bullets but none struck him, prosecutors said.
Weeks later, Phillips allegedly brandished a gun and fired six times at Chappell and a second man, missing each time and then both Griley and Philips attacked Chappell inside a small market and took Chappell's mobile phone, prosecutors said.
On Oct. 30, 2021, when Green drove her yellow Nissan Xterra to pick Chappell up at the Solaire, Phillips got out of a Chevrolet car and pointed his finger at Chappell, who instructed Green to drive them away for her safety.
The car with Griley and Phillips tailed Green's car and Chappell asked her to slow down so he could exit to put her out of danger. However, prosecutors said that when she arrived at the complex parking lot, "Griley and Phillips pull up (and) begin to shoot at the yellow Nissan Xterra."
Nine shots struck the rear of the Nissan. Green, hit in the back and head, lost consciousness. A Metropolitan Police Department officer arrived to find she had no pulse.
Griley was arrested that November in Arizona, while Phillips was nabbed by an FBI task force a month later in Indiana, prosecutors stated.
Both defendants are facing a long list of charges including murder, murder conspiracy, attempted murder, assault with a deadly weapon, robbery, burglary and 24 counts of illegally discharging a firearm, based on court records.
A jury trial in the criminal case is scheduled to begin March 25.
Contact Jeff Burbank at jburbank@reviewjournal.com or 702-383-0382. Follow him @JeffBurbank2 on X.