Ex-attorney in corruption case to stay behind bars
September 28, 2011 - 5:35 pm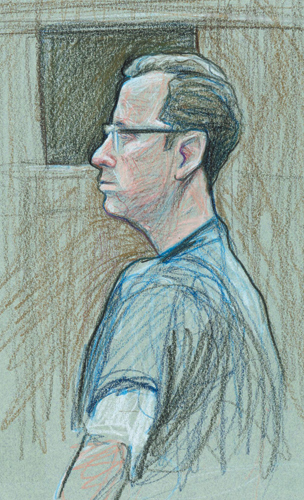 Federal prosecutors indicated Wednesday that they will seek to keep former attorney Lawrence Davidson behind bars while he faces a series of criminal charges, including several tied to his disappearance five years ago before his money laundering trial.
U.S. Magistrate Judge Peggy Leen put off a detention hearing for Davidson until Monday so that his new lawyer, Assistant Federal Public Defender Jason Carr, has time to review the four criminal cases against Davidson and determine whether his office has a conflict in representing him.
Davidson, who also faces charges in the sweeping political corruption probe that resulted in the convictions of four Clark County commissioners, agreed to return to the country from Israel earlier this month.
FBI agents arrested him in Newark, N.J., upon his Sept. 8 arrival, and he was transported to Las Vegas.
In 2008, Assistant U.S. Attorney Dan Schiess obtained an indictment against Davidson, charging him with failing to appear at his money laundering trial, obtaining a false passport and engaging in identity theft to flee the country.
Davidson, who once practiced personal injury and medical malpractice law, was accused in the money laundering case of negotiating settlements on behalf of his clients without their permission. The 2005 indictment alleged that he fraudulently negotiated 17 settlements totaling $936,300 during a 14-month period.
Contact Jeff German at jgerman@reviewjournal.com or 702-380-8135.