Ex-girlfriend of Bishop Gorman coach Kenny Sanchez recants abuse story
Updated May 4, 2017 - 7:41 pm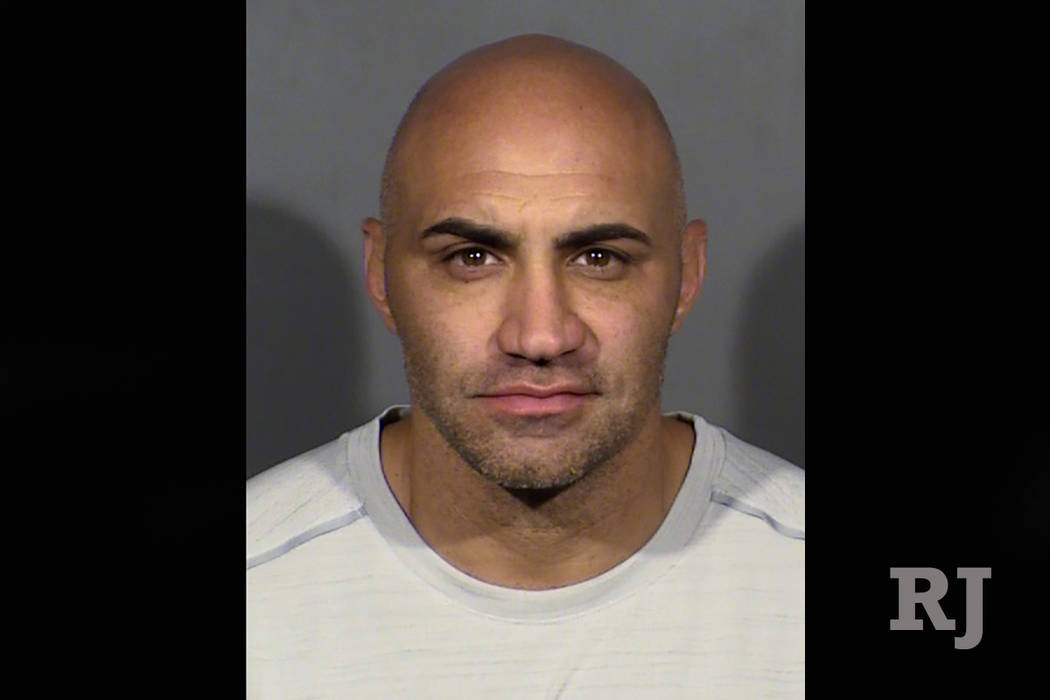 A former girlfriend of Kenny Sanchez, the head coach of Bishop Gorman High School's state champion football team, says she fabricated a story of domestic abuse, according to an affidavit released Thursday.
"Contrary to my report to the police, Kenny simply came over on Christmas to pick up (the couple's toddler son) and left without any physical altercation," Brooke Stewart wrote in an affidavit released by Sanchez's attorney, Ross Goodman. "He never punched, pushed, scratched or grabbed me on Dec. 25, 2016, Dec. 17, 2016, or any other time.
"It is my desire that no further action is taken against Kenny Sanchez based upon my actions."
Goodman said authorities have no physical evidence to support a domestic violence charge, and he is asking prosecutors to dismiss it.
But prosecutor Lisa Luzaich said she will continue pursuing the case against Sanchez, who was arrested last month on a warrant. A trial date has been set for May 30.
The charge stemmed from an interaction on Christmas Day at the home of Sanchez's former girlfriend.
In an email to Goodman, Stewart wrote that she has met with the prosecutor.
"With my history of being on anti-depressants on and off for four years, I made a bad judgment call and made up allegations of domestic violence against Kenny," she wrote. "I'm sorry and embarrassed for my actions. He does not deserve this and is a great father."
Sanchez, who remains suspended from his job at the high school, has been the head coach for two years.
Goodman said photos of Stewart at the time the allegations were made do not show any injuries on her body. He said the allegations have damaged Sanchez's reputation in the community.
"He's a role model and a coach, and he's held in high regard," Goodman said. "It's a trusted position he's in. So the allegation itself has been damaging to him. … This is somebody who was falsely accused of a crime that never happened. And fortunately, Ms. Stewart came forward and explained her actions and what made her fabricate and manufacture an allegation that never occurred."
Affidavit by Las Vegas Review-Journal on Scribd
Brooke email by Las Vegas Review-Journal on Scribd
Liz Ortenburger, executive director at Safe Nest, a shelter for victims of domestic violence, said statements in domestic violence cases are recanted for myriad reasons.
"It is unfortunate if and when it's a true domestic violence case," she said. "It's also distressing as an organization for us to see people use domestic violence as a weapon against someone who has not abused them. We do feel that when people file false accusations there needs to be a consequence to that."
Contact David Ferrara at dferrara@reviewjournal.com or 702-380-1039. Follow @randompoker on Twitter.
RELATED
Bishop Gorman football coach faces domestic battery charge
Bishop Gorman suspends football coach Kenny Sanchez
Bishop Gorman response to Kenny Sanchez arrest will show priorities