Ex-Henderson police union president enters plea in hit-and-run crash
Updated May 22, 2023 - 3:48 pm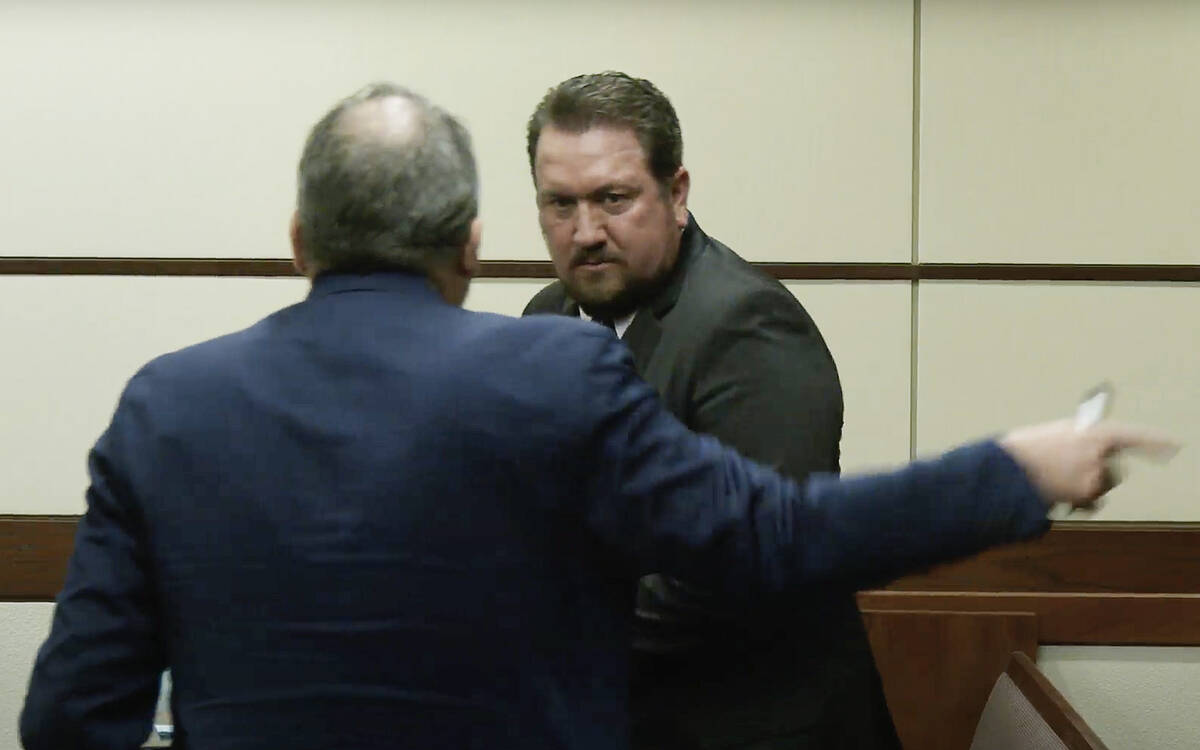 A former Henderson police union president on Monday pleaded no contest to leaving the scene of a crash and was ordered to complete community service.
Gary Hargis was suspected of striking a motorcyclist on Oct. 13 while driving a Jeep Grand Cherokee near the intersection of Greenway Road and Van Wagenen Street, police said at the time. He was initially charged with misdemeanor counts of duty to stop at the scene of an accident, failure to maintain a lane of travel and failure to give information to a party involved in a crash.
The motorcyclist he hit, now 19-year-old Kevin Dammers, said Monday he suffered a left ankle injury and spent $2,000 rebuilding his 2004 Yamaha R6.
"This accident affected me and my friends pretty greatly," Dammers said. "It was the first time I ever got in a major accident."
Henderson police body camera footage captured an officer knocking on Hargis' door with no answer hours after the crash. Later that morning, police spoke to then 47-year-old Hargis, who said he went to bed at 10:30 p.m. despite video surveillance footage from the Henderson Police Officers' Association office showing that he exited the office at 11:56 p.m., about 15 minutes before the crash.
Along with 24 hours of community service, Henderson Municipal Court Judge Rodney Burr sentenced Hargis to participate in a victim impact panel and pay a $640 fine. Two of the counts against Hargis were dismissed.
After the crash, a witness and friend of Dammers videotaped his encounter at Hargis' house, where Hargis insisted "No, your friend hit me," police said.
"He also had a motorcycle in his garage, which seemed ironic at the time," Dammers said Monday.
Hargis was taken off administrative leave and returned to work earlier this month, according to Henderson spokesperson Madeleine Skains.
Skains wrote in a message Monday that the city attorney's office "is pleased with the outcome" of the case.
"The Criminal Division of the Henderson City Attorney's Office took this case very seriously and has worked diligently with the victim to ensure his concerns were satisfied through the resolution of this case," Skains wrote.
Hargis' attorney, Michael Becker, declined to comment after court Monday.
Contact Sabrina Schnur at sschnur@reviewjournal.com or 702-383-0278. Follow @sabrina_schnur on Twitter.