Ex-IRS officer settles lawsuit alleging feds targeted him in Nevada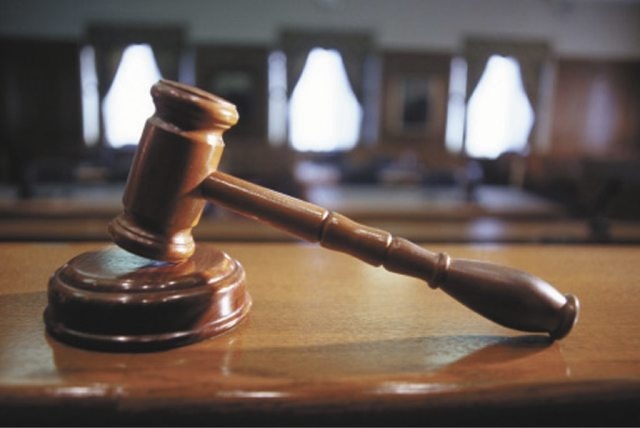 A former Internal Revenue Service officer has settled a lawsuit alleging the agency enlisted the help of the Nevada U.S. attorney's office to target him in a criminal investigation in retaliation for discrimination claims.
Anthony M. Zecchino, 41, named U.S. Treasury Secretary Jacob Lew as the only defendant in the federal lawsuit, which was filed in June.
Late last week, U.S. District Judge James Mahan approved an agreement by both sides to dismiss the case after the confidential settlement. Both sides are paying their own legal fees.
"I'm very pleased that the IRS decided to do the right thing here," one of Zecchino's lawyers, Paul Padda, said Wednesday. "This case was settled on terms that my client is very pleased with."
The lawsuit said Zecchino, who worked for the IRS for 14 years, received a target letter last year from Assistant U.S. Attorney Kathryn Newman about a month after his lawyers filed a discrimination complaint alleging Zecchino's supervisors made derogatory remarks about his Italian heritage.
In the March 8, 2013, letter, Newman said an internal Treasury Department investigation concluded that Zecchino might have violated two federal criminal statutes — unlawful acts by revenue officers and theft of government funds — when he "improperly and fraudulently" closed out collection cases that still had identifiable assets available for collection.
The target letter did not state that Zecchino took any money for his own benefit, and his lawyers argued there was no proof he profited from any of his actions.
The lawyers viewed the letter as an effort to intimidate Zecchino into abandoning his discrimination claims against the IRS.
According to the lawsuit, one of Zecchino's supervisors once asked him whether "all Italians dress like pimps" and on another occasion remarked that he collected taxes "like the Godfather and the Sopranos."
The supervisor's boss ignored the allegations and embarked on a "deranged and retaliatory" campaign against Zecchino that led to his demotion, denial of 240 hours of sick leave and targeting in the criminal investigation, the lawsuit alleged.
Zecchino, the lawsuit said, was relegated to manning a reception kiosk at the IRS and denied an opportunity to transfer outside Nevada. He has since left the IRS.
Contact Jeff German at jgerman@reviewjournal.com or 702-380-8135. Find him on Twitter: @JGermanRJ.