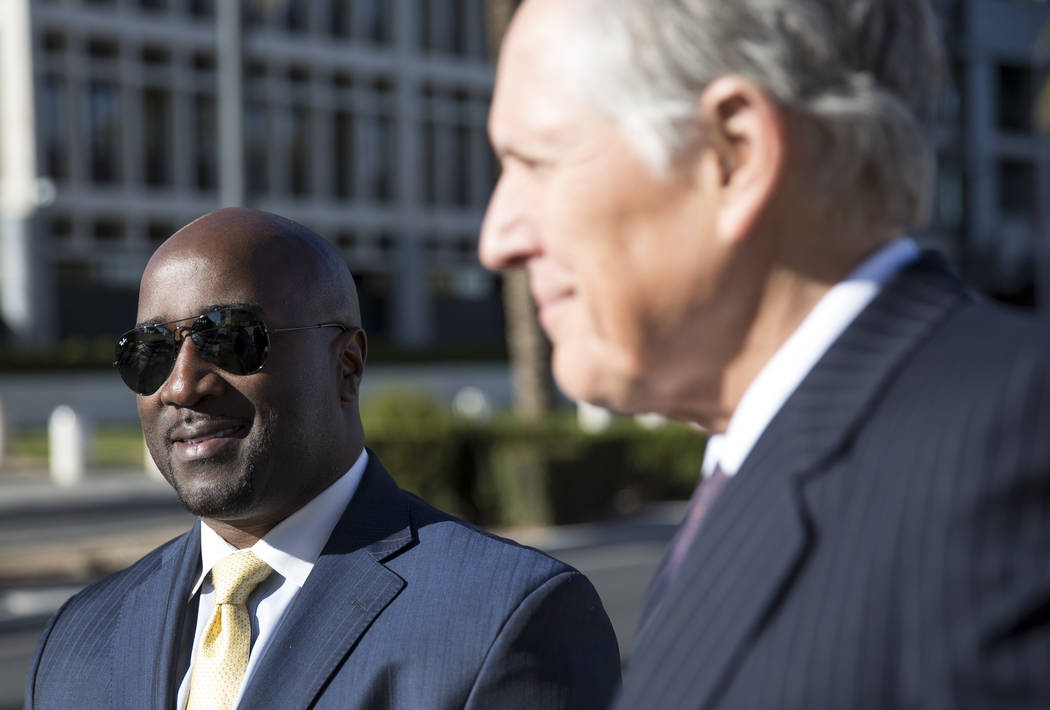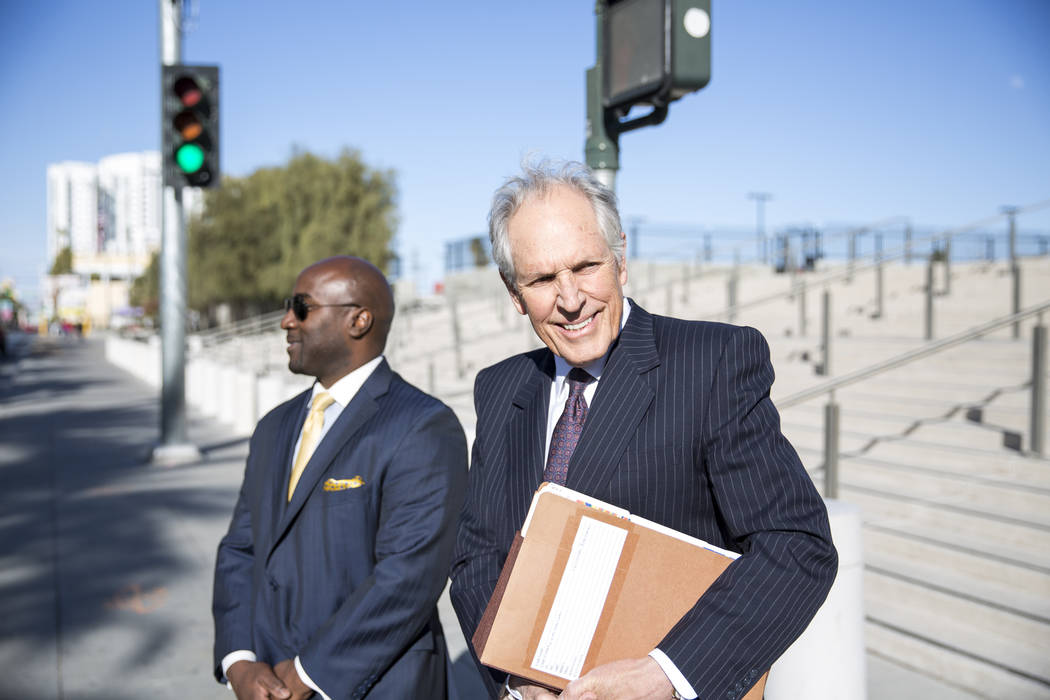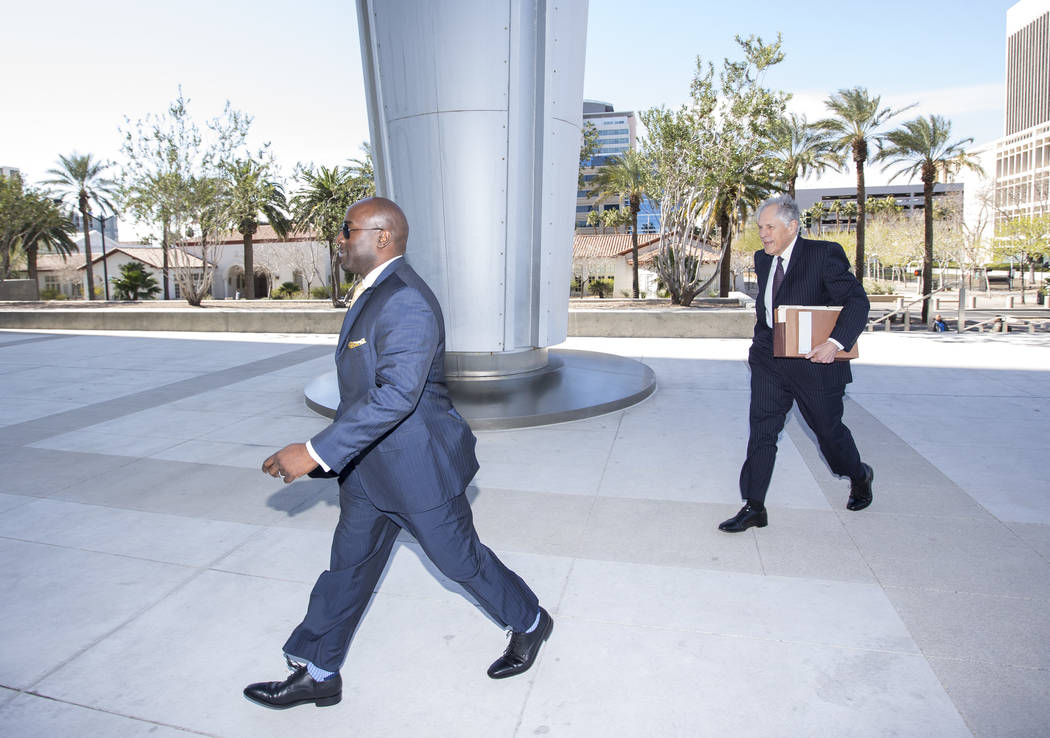 Former Las Vegas City Councilman Ricki Barlow pleaded guilty Monday to a felony wire fraud charge for misusing campaign funds in 2015.
After Monday's court hearing, Barlow and his attorney, Richard Wright, declined to comment further about the case.
"He made his statement when he resigned," Wright said.
Barlow, who resigned his seat representing the city's Ward 5 last month, admitted in federal court to using campaign funds for personal use during his 2015 re-election campaign. The Las Vegas Review-Journal reported in September 2016 that the FBI was investigating Barlow for accepting kickbacks for directing campaign funds to consultants.
"No one, including elected officials, is above the law," Nevada's interim U.S. attorney, Dayle Elieson, said in a statement. "The defendant violated his oath of office and the public's trust for his personal gain. The U.S. Attorney's Office is committed to protecting the community and to the vigorous prosecution of all who seek to personally enrich themselves at the public's expense."
Barlow confirmed the investigation in 2016 but at the time denied wrongdoing. FBI agents raided Barlow's home and issued subpoenas for financial records, including dealings with political consultant Roxann McCoy and her company.
Barlow's campaign paid McCoy and Aspire Consulting Group roughly $30,000 in 2015, according to campaign finance records. The Ramirez Group public relations firm also has been tied to the investigation. Barlow's campaign paid the company $70,000 in 2016.
The Review-Journal reported that a grand jury had heard testimony from witnesses in the FBI's corruption investigation, which used an undercover informant.
U.S. District Judge Andrew Gordon scheduled Barlow's sentencing for May 31. Barlow, who said when he stepped down from the City Council that he was "deeply ashamed" of his conduct, has agreed to pay about $66,000 in restitution and could face up to 18 months behind bars.
According to Barlow's guilty plea agreement, he used his business Allegiant Business Development LLC as a front to collect $49,125 in kickbacks between December 2014 and December 2015. He also accepted $17,000 in cash campaign contributions between February 2015 and May 2015 that he converted for his own personal use.
Barlow admitted hiring friends and associates to work as vendors for the Ricki Barlow for City Council political committee and have them submit inflated invoices at his direction. He then collected kickbacks of about half the checks, according to prosecutors. His campaign treasurer was identified in court papers as "Person A."
"To conceal the scheme from his campaign treasurer and others, the defendant directed some of the vendors to submit materially false and fraudulent invoices to Person A's accounting firm that inflated the dollar amounts that the defendant actually intended the vendors to keep as compensation for their services," according to the charging document. "And that concealed the material fact that a substantial percentage of the payment would be kicked back to the defendant."
Contact David Ferrara at dferrara@reviewjournal.com or 702-380-1039. Find @randompoker on Twitter.