Ex-Las Vegas water district worker sentenced in ink cartridge scam
January 29, 2019 - 10:44 am
Updated January 29, 2019 - 1:38 pm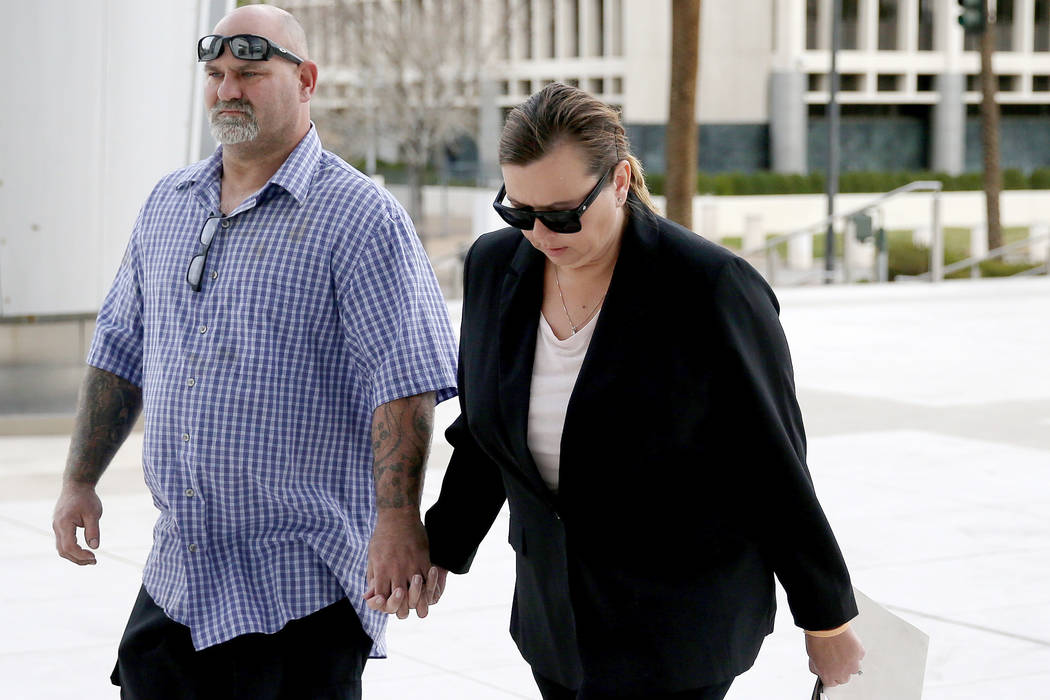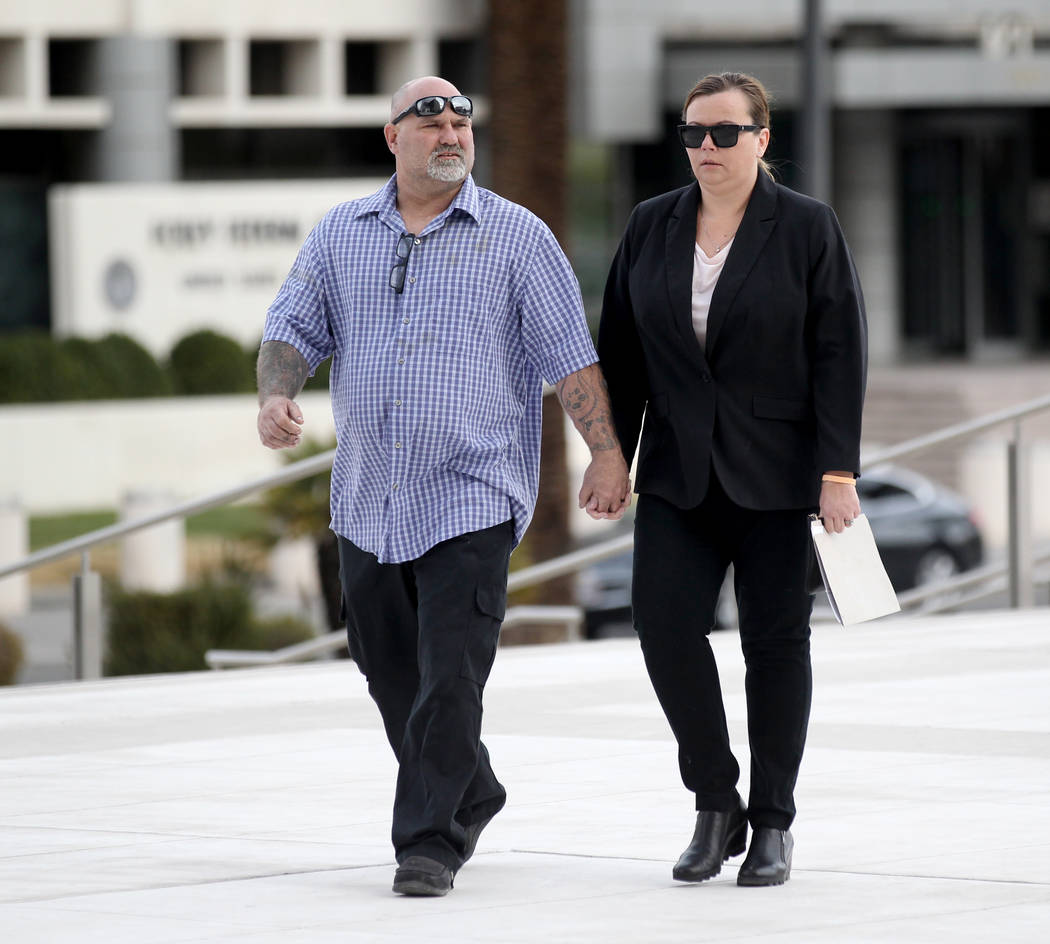 For almost nine years, Jennifer J. McCain-Bray used her job in the purchasing department at the Las Vegas Valley Water District to steal and sell more than $6.7 million worth of printer supplies.
The 43-year-old Las Vegas resident was sentenced Tuesday to 51 months in federal prison and ordered to pay back the money she made from the long-running scheme.
A tearful McCain-Bray told U.S. District Judge Kent Dawson that her crimes were "driven by greed" and led to depression, anxiety and an addiction to prescription pain medication.
She pleaded guilty in October to one count of mail fraud and one count of filing a false tax return.
From January 2007 to December 2015, she spent water district funds on ink and toner cartridges and then sent them to a buyer in New Jersey in exchange for money and other compensation.
Remodeling, travel, gifts
Financial records show she used the proceeds to remodel and improve her home, pay for trips and buy things for friends, family members and herself. In the last four years of the theft ring, she made more than $2.3 million that she never declared as income on her tax returns, court documents show.
Attorney Louis Palazzo, who represented McCain-Bray, said his client deserved leniency based on her lack of a criminal history and her struggles with addiction and mental illness.
"She's not a bad person. She just did something bad that snowballed and got out of control," Palazzo told the judge.
But federal prosecutor Patrick Burns said McCain-Bray deserved time behind bars because of the "duration and scope of her scheme and the public nature of her victim."
He also cited "dishonest conduct" while she was being investigated, including providing the FBI with emails doctored to make it look as if she was extorted into her crimes.
In addition to the prison sentence, Dawson ordered McCain-Bray to forfeit $6.715,531, but he waived any fines or IRS restitution payments.
"The IRS has its own way of collecting," the judge said.
McCain-Bray is scheduled to report to prison on April 29.
She was hired by the water district as an office assistant in the engineering department in 2001 and joined the purchasing department as an assistant in 2004. Known around the office as J.J., she was promoted to purchasing analyst in October 2007, a job that paid $97,880 a year and involved dealing with vendors and buying supplies and materials for the state's largest water utility.
Shipped to fake company
According to district officials and court records, McCain-Bray fraudulently bought and sold tens of thousands of ink and toner cartridges. She had the boxes delivered to her desk or a district warehouse, then used the utility's mailing system to ship them to an apparently fake New Jersey company called Symm Distributors Inc.
In 2015, her last year with the district, her fraudulent purchases topped $1.43 million.
The racket finally unraveled in December of that year, when a co-worker reported suspicious activity and the district recovered a box of toner addressed to Symm Distributors but destined for a residence in Carteret, New Jersey.
District officials have said they were in the process of firing McCain-Bray when she resigned on Dec. 16, 2015, 13 days after they say she admitted to making fraudulent purchases.
Three other employees — a purchasing manager, an accounting supervisor and a finance analyst — also left the district before they could be fired for failing to notice the outlandish amount of ink and toner the utility was buying.
District officials have declined to identify the three but said there was no evidence linking them to the fraud.
District spokesman Bronson Mack said the agency strengthened its office supply purchasing procedures in the wake of what happened.
The district has since recovered $3 million of the money McCain-Bray spent, Mack said, thanks to an insurance policy that covers the utility in the event of employee theft or other crime.
It's unclear if anyone else will be prosecuted in connection with the case. Burns declined comment after Tuesday's hearing.
Contact Henry Brean at hbrean@reviewjournal.com or 702-383-0350. Follow @RefriedBrean on Twitter.