Ex-Raider Damon Arnette pleads not guilty, seeks to dismiss charges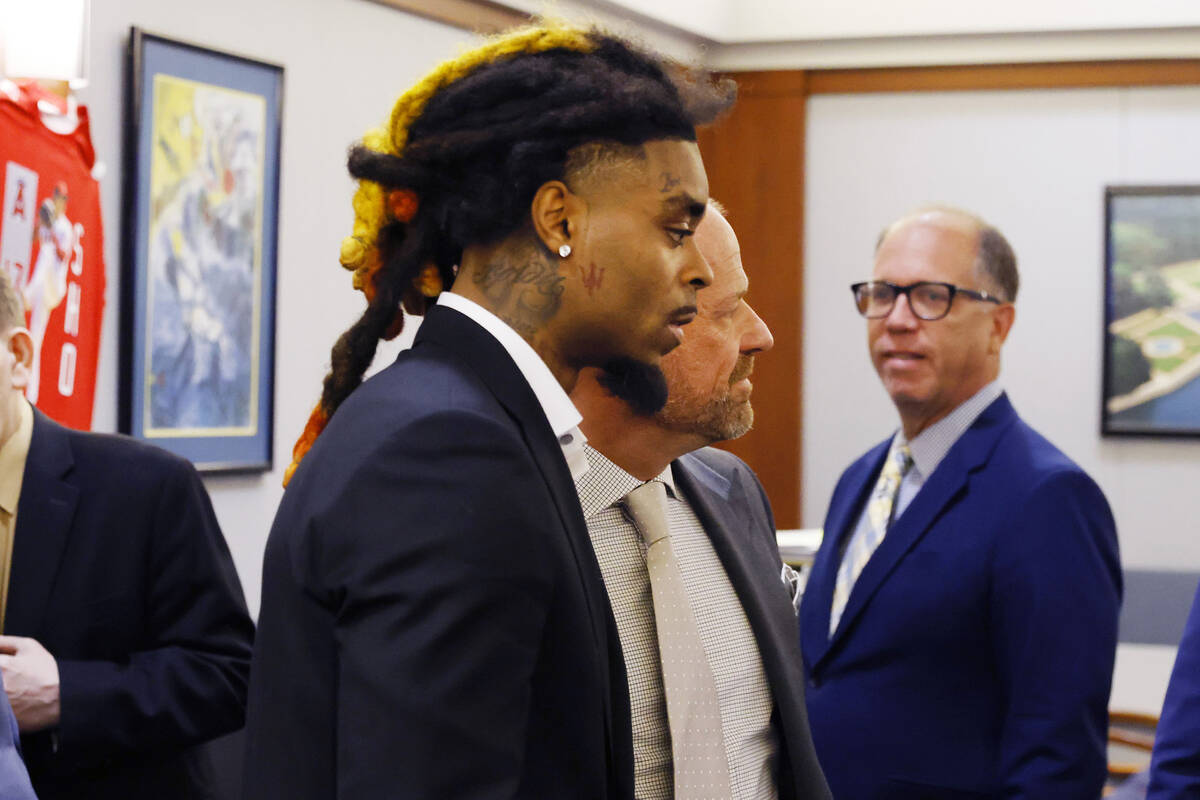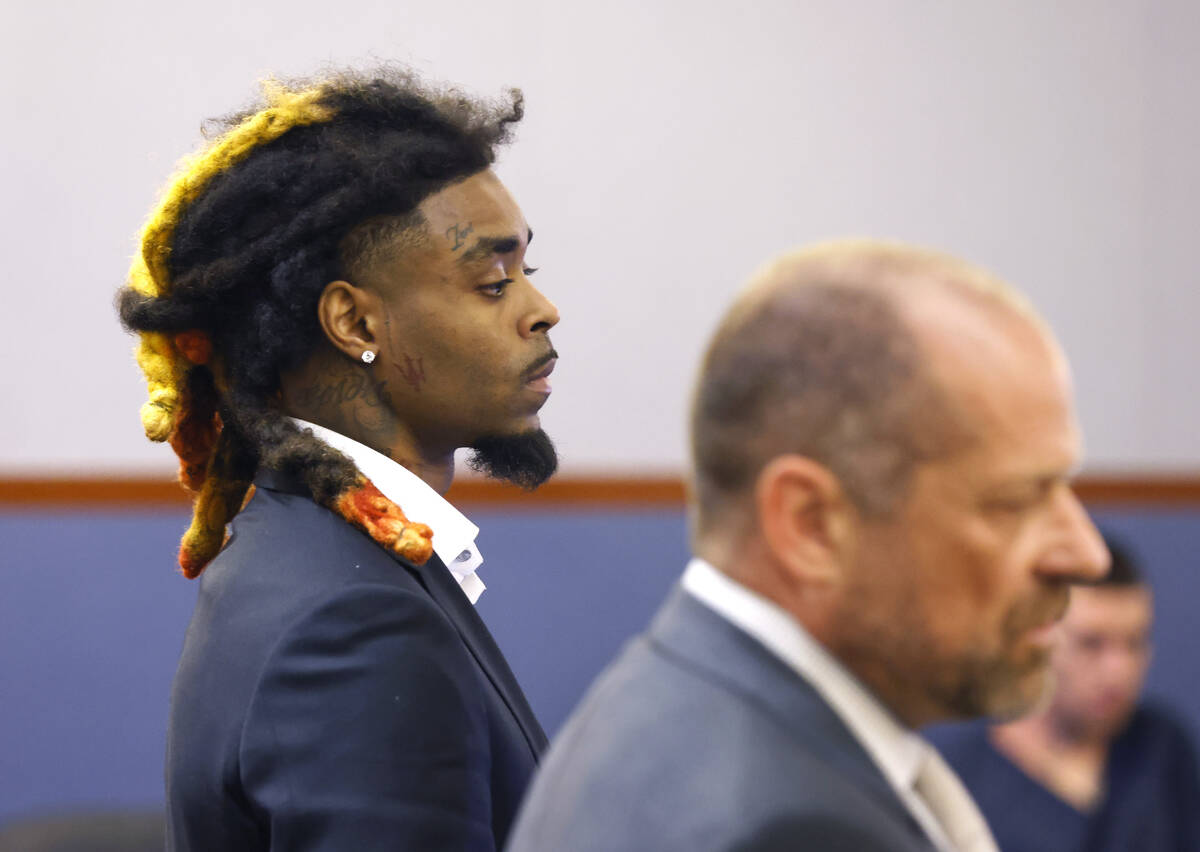 Former Raiders player Damon Arnette is asking a judge to dismiss assault and weapons charges he faces in connection with a confrontation last year outside the Park MGM.
Prosecutors have accused Arnette of brandishing a gun at Park MGM employees on Jan. 28, 2022. Last year, Clark County District Attorney Steve Wolfson said his office had dropped charges against the former football player because Las Vegas police did not provide enough evidence to move forward with the case.
Prosecutors then took the case to a grand jury, which indicted Arnette earlier this month on charges of assault with a deadly weapon and carrying a concealed firearm.
Arnette appeared in court on Wednesday to enter a not guilty plea in the case. He declined to comment following the hearing.
His defense attorney, Ross Goodman, filed a petition Tuesday night asking a judge to dismiss the charges against Arnette. Goodman argued that Arnette "did not make any threats, brandished, or pointed a firearm at the valet attendant."
"The State of Nevada presented no evidence Petitioner carried a concealed firearm on his person or placed the valet attendant in reasonable fear of his safety," Goodman wrote in the petition.
Chief Deputy District Attorney Jory Scarborough declined to comment on the petition on Wednesday.
A casino valet had testified during a grand jury hearing that Arnette had asked for the keys to his vehicle, but didn't have his valet ticket. The employee testified that Arnette became angry when employees instead asked for his ID.
An officer who watched surveillance footage of the confrontation testified that Arnette had pulled a gun out of his waistband and placed it in the car's driver's side door. While arguing with the valet, Arnette pulled the gun out of the car, and the officer said he was seen "racking a round." according to transcripts.
Witnesses who testified to a grand jury could not confirm that Arnette had "directly" pointed the firearm at anyone, according to court transcripts.
Goodman wrote in Tuesday's petition that Arnette's gun was not a concealed weapon because it was not completely hidden from view, and that an employee reported seeing the gun stick out of Arnette's waistband. The petition also stated that Arnette was seen attempting to dig through a trash can to find his missing valet ticket.
Arnette drove away after the confrontation at Park MGM and was stopped at a nearby gas station off of Las Vegas Boulevard, South. According to Arnette's arrest report, a gun was found in the driver's side door, and Arnette's co-defendant, Markell Surrell, was found with a gun during a pat down.
The charges against Surrell were also dropped last year. Arnette was not indicted with a co-defendant, court records show.
Arnette is scheduled to appear in court again on June 7.
Contact Katelyn Newberg at knewberg@reviewjournal.com or 702-383-0240. Follow @k_newberg on Twitter.