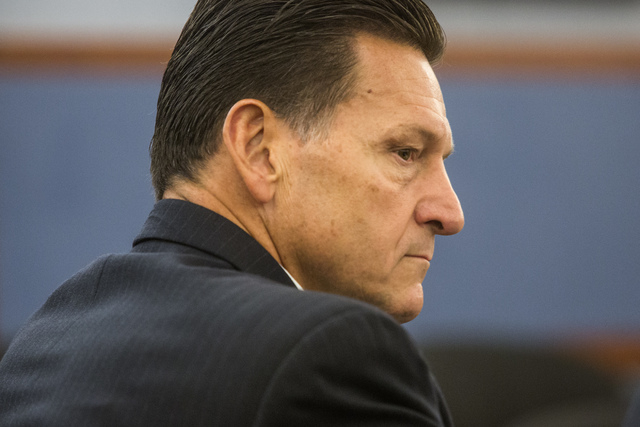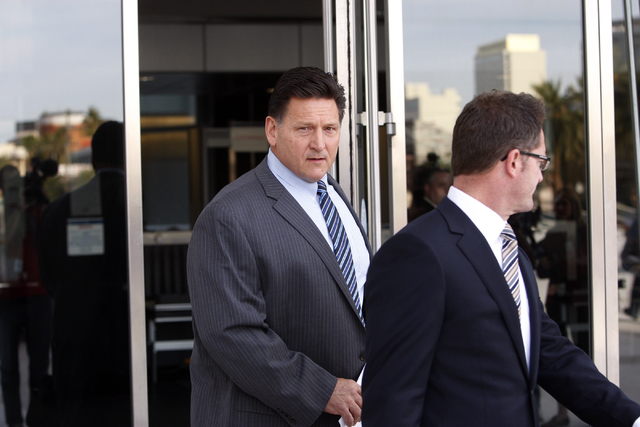 The Nevada Supreme Court heard arguments in Las Vegas Monday in a bid by suspended Family Court Judge Steven Jones to dismiss an ongoing case against him that dates back to 2006.
The case involves alleged fraudulent financial transactions not related to the formal charges the commission filed against Jones in December tied to his handling of a romantic affair with a prosecutor who appeared before him.
Attorney James Jimmerson told the seven justices during a half-hour of arguments that the commission violated the statute of limitations when it waited six years to inform Jones of the investigation in July 2012.
The probe was conducted by a biased investigator, and the lengthy delay made it tough for Jones to defend himself, Jimmerson argued.
Contending the commission has "gone awry" and harmed Jones' due process rights, Jimmerson argued that the high court should dismiss the case before formal charges are even filed.
Brian Hutchins, the commission's acting executive director, countered that it is premature for the Supreme Court to act now. He argued Jones has a right to appeal to the Supreme Court after the commission takes action.
The justices promised a written decision. Both Jones and former Deputy District Attorney Lisa Willardson were in the courtroom for the arguments.
Some of the allegations date back to 1996 and others are similar to allegations contained in a November federal indictment charging Jones with participating in a $3 million investment fraud scheme. Jones is to stand trial on March 3.
In July, Jimmerson also argued that the commission violated Jones' due process rights in the investigation into the judge's handling of the relationship with the prosecutor.
But both the Supreme Court and a district judge denied separate efforts by Jones to block a public hearing on those allegations. The hearing is to be held before the commission on Dec. 2.
According to formal charges filed in December, Willardson "actively litigated cases" in the judge's courtroom while she maintained a relationship with him in 2011. Jones didn't disqualify himself from her cases.
The State Bar of Nevada, which regulates lawyers, declined to discipline Willardson, who was fired from the district attorney's office after the relationship was revealed.
The professional organization sent her a "letter of caution" that suggested her conduct had "undermined" public trust in the justice system.
Jones has denied the misconduct allegations.
He has continued to receive his $200,000 salary since being suspended after the federal indictment.