Fatal shooting was 'stupid prank,' lawyer tells Las Vegas jury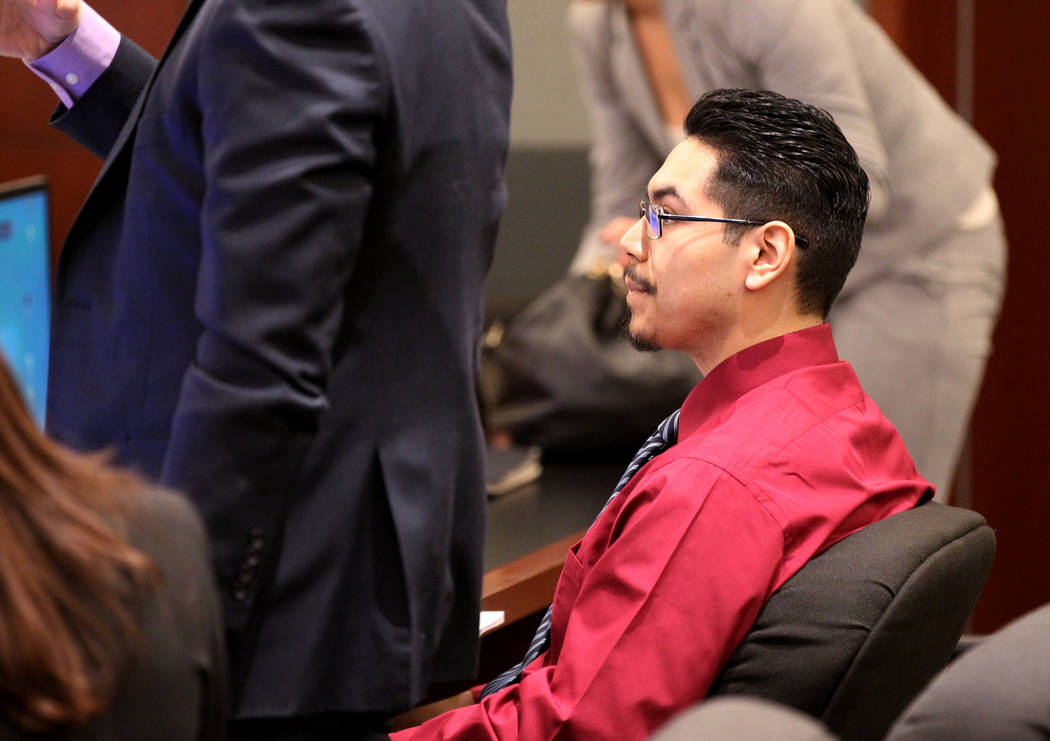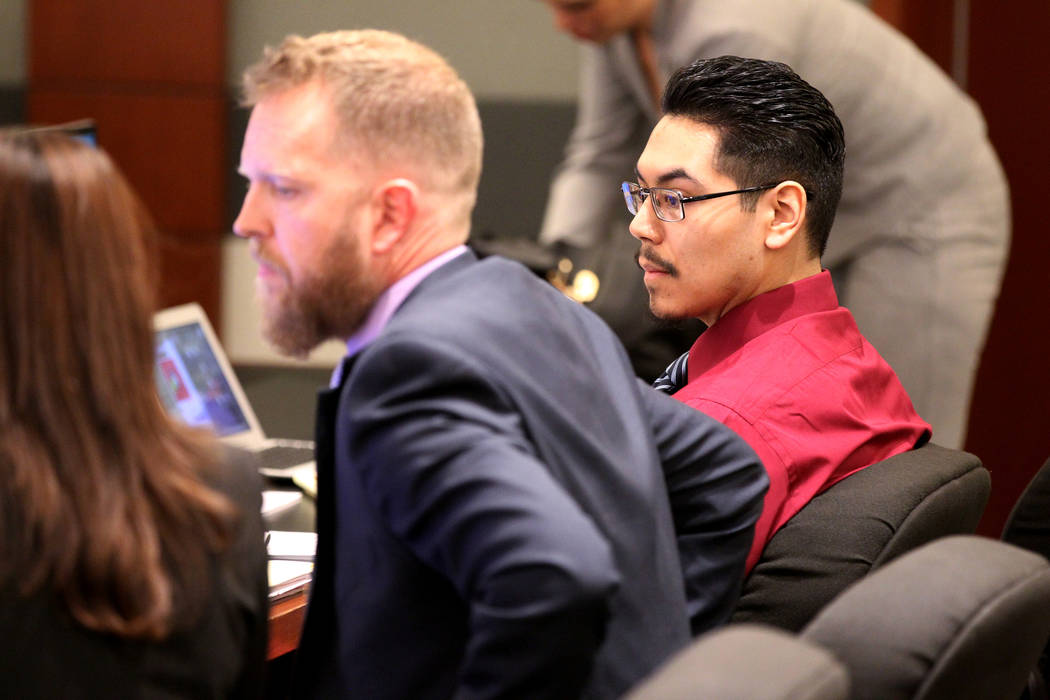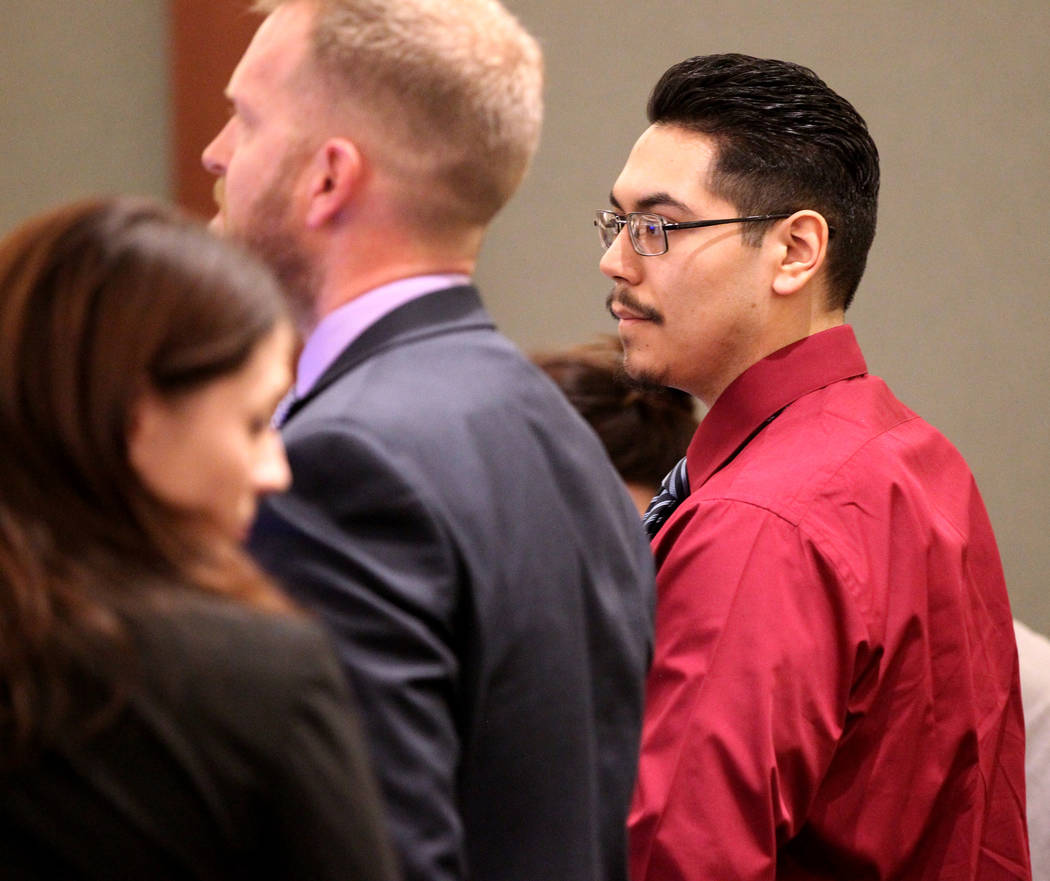 A North Las Vegas man shot and killed his 17-year-old girlfriend while playing a "stupid prank," his attorney argued Wednesday.
But prosecutors said Casey Sandoval, who is on trial for murder, told authorities six different stories about how Ariele Azrate-Lujan died in October 2015, and at trial this week, he offered another version of events.
"Why do we have stories that keep changing over and over and over again?" prosecutor Sarah Overly told jurors in closing arguments. "It's because the truth is worse."
The .22-caliber handgun was pressed so firmly against Azrate-Lujan's head that her hair was tangled around the weapon, and her DNA was found inside the barrel, Overly said.
Public defender Tegan Machnich asked jurors to find Sandoval, who was 16 at the time of the killing, guilty of involuntary manslaughter.
"Casey made a terrible decision," Machnich said during her closing argument. "He played a stupid prank he never should have done."
Sandoval first told his family he did not know what happened, feigning shock at Azrate-Lujan's head wound.
On a 911 call, he told a dispatcher that she was bleeding from her head and he did not know why.
When police arrived at the home, 3302 Bridge House St., Sandoval said he had left the bedroom they shared in his family's home, heard a noise and found his girlfriend on the floor, bleeding.
After officers pressed Sandoval further, his account changed.
He told police he found the gun, started playing with it and asked Azrate-Lujan to leave the room after he noticed a live round in the chamber. When she bent over to pick up her cellphone, about 4 feet away, the gun discharged, and she fell to the ground, he said.
In a written statement, he said he was in the bathroom when he heard a loud thump. Later, he said he found the weapon and tried to remove a bullet from the chamber when it "just fired off."
In a sixth story, he said the gun jammed, never mentioning cleaning the weapon.
At trial in Clark County District Court, the now 19-year-old Sandoval testified that Azrate-Lujan gave him the gun, and he pulled the trigger as a prank, unaware there was a bullet in the chamber.
Each version of events, Overly said, changed "to benefit the defendant." Fellow prosecutor Michelle Fleck asked jurors to find Sandoval guilty of first-degree murder, saying he knew the gun was loaded when he pressed it against Azrate-Lujan's head and fired.
Prosecutors also pointed to a series of text messages in which Sandoval used a derogatory term to describe Azrate-Lujan. Defense attorneys countered with messages from Azrate-Lujan that used the same term to describe Sandoval, arguing that the two were playing with each other.
Machnich acknowledged that Sandoval had lied to police but said he was honest with jurors. She argued that he did not plan the killing, but as a juvenile, he did not consider the consequences of his actions.
Jury deliberations are expected to resume Thursday.
Contact David Ferrara at dferrara@reviewjournal.com or 702-380-1039. Follow @randompoker on Twitter.