FBI agent shot during apprehension of suspect wanted in homicide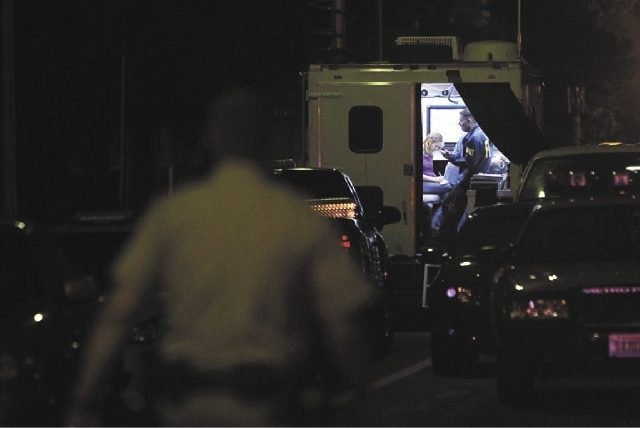 An FBI agent was shot while trying to arrest a suspect wanted in connection with a homicide in the 1700 block of Karen Avenue late Tuesday.
A joint task force of Las Vegas police and FBI agents was trying to arrest the suspect inside a residence near Sahara Avenue and Maryland Parkway when multiple shots were exchanged, according to Las Vegas police.
The federal agent was struck in the chest but was wearing a bulletproof vest and was not injured.
The suspect barricaded himself inside the apartment, police said.
Las Vegas SWAT team and negotiators tried to make contact with the suspect.
Witnesses heard about 10 gunshots around 8:45 p.m. Part of the complex was evacuated at 9:00 p.m.
Contact reporter Colton Lochhead at clochhead@
reviewjournal.com or 702-383-0264.