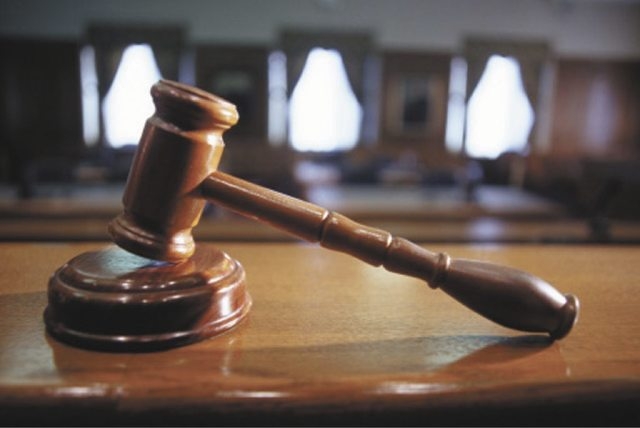 Alexis Torres Simon thought he was in for a big payday, according to authorities as he unwittingly laid out details to an FBI informant of a plan to kidnap and rob a delivery van driver of pharmaceutical drugs.
"Look out tomorrow. We are going to get big bucks, brother," Simon told the informant, Yordani Corona Del Toro, on a dry run the night before the robbery was to take place on April 8, 2013. "God willing, I will get a good ride (car) out of this."
What Simon, 46, didn't know was that Del Toro was secretly recording every word and that Simon and another man charged in the scheme, Julio De Armas Diaz, 54, would be arrested by FBI agents and Las Vegas police before the robbery could take place. A third man, Alexander Del Valle Garcia, 42, was taken into custody several days later and charged in the scheme. He did not go on the April 7, 2013, dry run.
Del Toro, 23, a felon who defense lawyers called a "gang banger" and habitual criminal, is the government's star witness in the theft trial of the three men before U.S. District Judge Jennifer Dorsey.
All three defendants are Cuban immigrants who also face felony charges tied to the theft of drugs and high-quality merchandise from delivery vans and warehouses around the Las Vegas Valley.
Del Toro, who said he came to the United States from Cuba in 2002, spent two hours testifying for federal prosecutors Thursday. He explained how he agreed to work undercover and help the FBI break up the theft ring in return for lighter sentences on burglary convictions in state court. He is currently in state custody.
The last hour of Del Toro's testimony involved helping prosecutors read English transcripts of his Spanish conversation with Simon and De Armas Diaz as the three men drove to the site of the planned kidnapping at the delivery van driver's home.
Del Toro, dressed in prison garb, with two federal marshals standing off to the side of the witness stand, read his own translated words in the conversation, while an FBI agent played the role of Simon and an FBI translator read De Armas Diaz's words.
During the conversation, Simon provided detailed information on how the defendants planned to grab the driver at his home after he returned from a warehouse with a van loaded with prescription drugs, including popular painkillers.
They planned to subdue the driver, "rough him up" if necessary, and stuff him in the van with them as they drove to a safe house to unload the drugs.
Simon told Del Toro that he suspected the driver was stealing drugs himself and would be reluctant to cooperate with police.
"This is a walk in the park, kid," Simon was quoted as saying. "This is easy, brother."
The defendants had been watching the driver for days and knew exactly what time he would return to his home in the early morning hours with the loaded van, according to the transcripts.
All three defendants, who are in federal custody, sat at the defense table surrounded by their lawyers, listening to the transcripts with the help of Spanish-speaking interpreters.
Del Toro also testified that he bought stolen prescription drugs and designer purses from some of the defendants while working undercover for the FBI.
He will testify again today and likely will be subjected to tough cross-examination from defense lawyers who questioned his credibility in their opening statements.
According to prosecutors, members of the theft ring conducted surveillance at retailers around the valley to determine delivery patterns. Once a delivery truck was identified, members followed the truck to a warehouse where the merchandise was stored.
Torches were used to cut holes in metal garage-style doors to enter the warehouses and steal the goods, which were loaded into waiting vehicles, prosecutors said.
FBI agents assigned to an organized crime squad linked the ring to the Oct. 15, 2012, warehouse theft of $573,756 in Coach merchandise, including purses, in southeast Las Vegas.
Contact Jeff German at jgerman@reviewjournal.com or 702-380-8135. Find him on Twitter @JGermanRJ.