FBI seeks man involved in Saturday bank robbery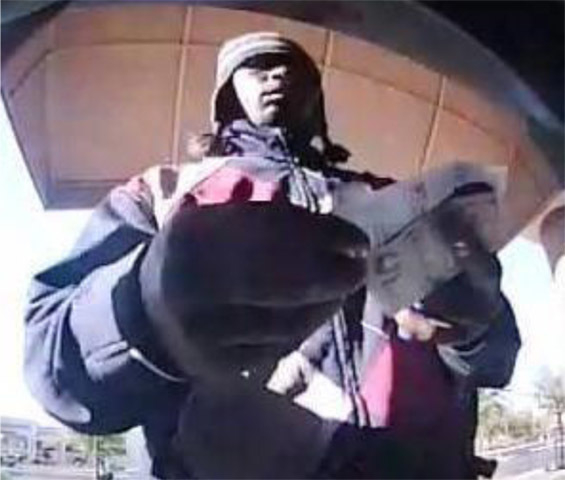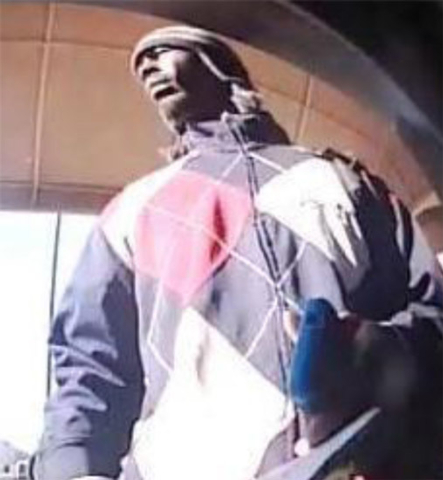 The FBI asked for the public's help Wednesday in finding a man involved in a Saturday morning bank robbery near Cheyenne Avenue and Jones Boulevard.
The armed robbery took place as employees were opening the Wells Fargo Bank located on 6110 West Cheyenne Ave. about 8:15 a.m. As employees were opening the door of the business, the robber demanded money. He was able to take a brown bank bag and a bank employee's purse and cellphone, according to an FBI release.
The man fled on foot after striking one person with a handgun and causing a laceration, officials said.
He is described as being 25 years old, 5 feet 5 inches tall and weighing 150 pounds. He was last seen wearing a black or grey cap, a jacket with an argyle pattern and grey pants.
The FBI is offering a $10,000 reward for information leading to an arrest and conviction.
Anyone with information about this crimes can call the FBI Las Vegas office at 702-835-1281. To remain anonymous call Crime Stoppers at 702- 385-5555 or visit www.crimestoppersofnv.com. Tips can be provided at www.lasvegasbankrobbers.com.
Contact reporter Maria Agreda at magreda@reviewjournal.com or 702-383-0391. Find her on Twitter: @mjfagre.